Code

xxxxx

Delivery

Full-time

Length

1 Year

Credential

Post Graduate Diploma in Entrepreneurship, Innovation and Design Thinking
Program Description
The University is offering a Post Graduate Diploma in Entrepreneurship, Innovation and Design Thinking in collaboration with MSME Govt. of India. This one-year curriculum is created with an insight to motivate the young innovator and guide them with the best techniques to startup their venture. The curriculum inputs are taken from various experts and MSME industry professionals. Students are exposed to the best current practices and are prepared to participate from day one in the fast growing field of innovations. This programme is designed to promote practical and application-oriented learning. This course is suitable for anyone interested in starting a new venture or continuing their family business after graduation.
Programme Objectives
To encourage the students for start-ups based on their innovative ideas & register their own companies so that they may become job creators rather than job seekers.
To understand and appreciate the relevance of behavioral competencies under the changed and developing working scenario.
To learn the art and science of selecting working methods, styles, and procedures of modern management.
To understand the process of setting up the organizational structure with efficient working procedure & effective relationship among line and staff.
To inculcate and initiate team building processes and leadership
Features of Programme
Over viewing of Enterprise Management skills
Understanding self-goals and motivations
Opportunity Identification
Decision making and Problem-solving skills through Design Thinking
Team building skills in the hybrid work culture
Emotional Intelligence for becoming resilient and facing challenges effectively
E-Commerce and Marketing skills
Financial Knowledge for Business
Business Plan Preparation
Guest Lectures and Seminars from experts
Instruction Methods
Lectures
Assignments
Discussions
Interactive Sessions & Audio-Visual
Opportunities For
Aspiring business owners.
Serial entrepreneurs wishing to enhance their techniques.
Executives looking to inject innovative, entrepreneurial thinking.
Budding entrepreneurs and innovative leaders.
Tuition Fee
1st Sem

₹67,500

2nd Sem

₹37,500
Important Dates
Dates are tentative & subject to notification of state govt/regulatory bodies
Dates

Online Registration Starts on

Slot Booking for online examination

Dates of Entrance Examination #

Date of Admission
Schedule

Started

Ongoing

June- July

June- July
Post Graduate Diploma in Entrepreneurship, Innovation and Design Thinking
Admission Process
01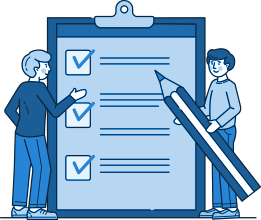 Complete
the Application
02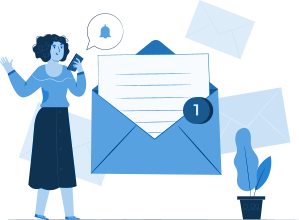 Get Shortlisted
and Receive the
Letter
03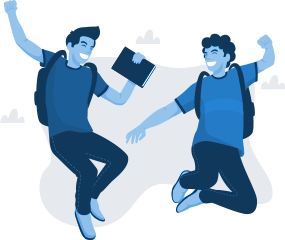 To Book Your
Seat Asap
Post Graduate Diploma in Entrepreneurship, Innovation and Design Thinking
Admission Requirement
Graduate in any discipline from any UGC-recognized University.
Past Placements
The Bake Log
NAV A KAR Design Studio
JMS Design Studio
Colossians Guitars
Hashtag Pitaara
Agarwal Exim
Hadc Pvt Ltd
Infinit Finit
Jms Design Studio
Madhavgarh : A Tourist Destination
Meditree Healthcare pvt. ltd
Designomark Pvt Ltd.
Evente by Pallavi Malhotra
Flash energy solutions
Lex Ohm
BR Buildware
The Barkery
Krypton Solar
Career Opportunities
Aspiring business owners.
Serial entrepreneurs wishing to enhance their techniques.
Executives looking to inject innovative, entrepreneurial thinking.
Budding entrepreneurs and innovative leaders
Placement Expert

Talk to Expert