Code

NA

Delivery

Part-time

Length

3 Years

Credential

M.Tech
Program Description
M.Tech Health, Safety & Environmental Engineering program provides an innovative, high-quality learning opportunity that enables students to manage the safety needs of the organization.
GD Goenka is offering three years M Tech programme for Working Executives / Academicians who are willing to go for higher studies without leaving their jobs.
It is a three year program without compromising the course structure or contents. Aims of this course are to improve Working Executives / Academicians in their technical aptitude.
This is essentially self-financing program for working class executives of the industry and academicians with adequate professional focus. Course Structure is distributed in six semesters and is designed to prepare Working Executives /Academicians for professional careers in the area.Last semester is for the project work and students can do their dissertation (in final year) in industries and other approved organizations.
Tuition Fee
1st Year

₹1,80,000

2nd Year

₹1,50,000

3rd Year

₹1,50,000
1st Sem

₹1,05,000

2nd Sem

₹75,000

3rd Sem

₹75,000

4th Sem

₹75,000

5th Sem

₹75,000

6th Sem

₹75,000
M.Tech - Health, Safety & Environmental Engineering (Part-time)
Admission Process
01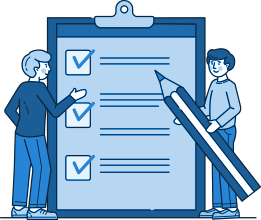 Complete
the Application
02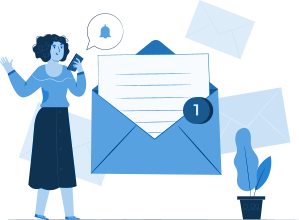 Get Shortlisted
and Receive the
Letter
03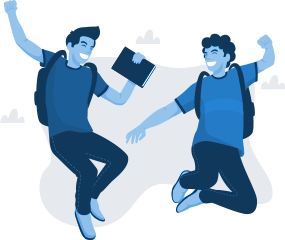 To Book Your
Seat Asap
M.Tech - Health, Safety & Environmental Engineering (Part-time)
Admission Requirement
Applicants for candidacy should have degree of B.E. / B.Tech. (Mechanical, electrical, industrial, chemical, sanitary, civil engineering, or mining), M.Sc. (Physics, chemistry, zoology, environmental sciences, allied health sciences, of any university recognized as equivalent thereto by the authorities of this university and the UGC.
Candidates seeking admission to M.Tech. Program of the Institute should have Minimum 50% in the qualifying degree.
Executives / Academicians / supervisors with one year post qualification experience from reputed industrial / R&D, Academic Institute, public sector, Government, Semi-Government and reputed private sector organizations
or
Entrepreneurs / Self Employed persons are desirable
Career Opportunities
HSE Manager
Fire Safety Officer
Safety Engineer
Advisor Fire and Safety
Executive In-charge Fire and Safety
Health & Safety Engineer
General Manager-HSE
Technical Support Officers
Faculty in Fire and Safety Institutes
Placement Expert

Talk to Expert