Code

120302

Delivery

Full-time

Length

2 Years

Credential

Master of Science in Agriculture Agronomy
Program Description
Master of Science in Agronomy is a 2-year long full time course divided into 4 semesters, with each semester lasting for a period of 6 months. The course is designed to offer advanced insight into the means of providing options for sustainable agriculture for both the wellness of the environment and humans who consume agricultural produce. In this course, students will get exposure through both theoretical and practical knowledge to conduct research in crop production, water management, nutrient management, weed management, and cropping systems. Students will be better equipped to deal with the public, farmers and fellow researchers through professional networking. In this field, students find great success as entrepreneurs, researchers, teachers and consultants in public as well as private sectors.
Career Aspects
Students can also opt for PhD in Agronomy and pursue research. Pursuing PhD widens job scope and also increases salary. Completing a master's degree in agronomy can directly benefit graduates by promoting the acquisition of useful skills in a wide range of careers. The various fields in which one can work are:
Government sector jobs: various government opportunities are available for MSc. Agronomy graduates in UPSC, IPS, IFS, Indian Council of Agricultural Research, Department of Agricultural Research and Education (DARE), Ministry of Agriculture and Farmers Welfare, IBPS Specialists Officer (AO), The Food Corporation of India (FCI), Staff Selection Commission (SSC), National Bank for Agriculture and Rural Development (NABARD), National Dairy Development Board.
Corporations: Agriculturists from this sector can seek employment in Warehousing Corporation and Food Corporation, State Farm Corporation and National Seed Corporation, Natural Resources Conservation Service
Department of Land Affairs
Farm Services Agency
Bureau of Land Management
Cooperative Extension Service
The job profiles are as below
Agronomists
Agricultural Scientists
Crop Production specialist
Crop Scientist
Assistant Professor
Farm Manager
Soil and Water Conservationist
Tuition Fee
1st Year

₹2,05,000

2nd Year

₹1,75,000
1st Sem

₹1,17,500

2nd Sem

₹87,500

3rd Sem

₹87,500

4th Sem

₹87,500
Important Dates
Dates are tentative & subject to notification of state govt/regulatory bodies
Dates

Online Registration Starts on

Slot Booking for online examination

Dates of Entrance Examination #

Date of Admission
Schedule

Started

Ongoing

June- July

June- July
Master of Science in Agriculture Agronomy
Admission Process
01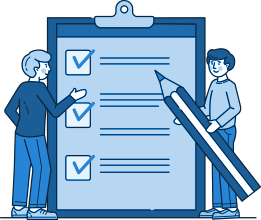 Complete
the Application
02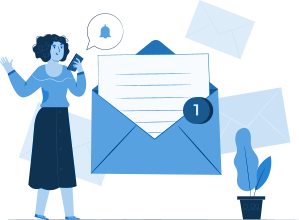 Get Shortlisted
and Receive the
Letter
03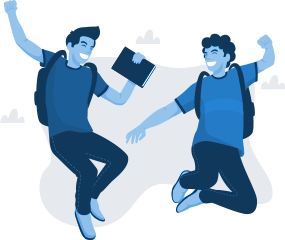 To Book Your
Seat Asap
Master of Science in Agriculture Agronomy
Admission Requirement
The student should have secured a minimum of 50% aggregate marks or equivalent grade in B.Sc/B.Tech (Agriculture/Forestry/Horticulture or other allied disciplines) from a UGC recognized University, to be eligible for this program.
Master of Science in Agriculture Agronomy Syllabus
Term 1
Term 2
Term 3
Term 4
List of Minor Courses
List of Supporting Courses
Common Courses
Common Courses
Career Opportunities
Government Sector Jobs after M.Sc. in Agriculture
Private Sector Jobs after M.Sc. in Agriculture
Banking sector
Agriculture Field Officer
Marketing pathways
Higher Studies
Placement Expert

Talk to Expert