Code

121003

Delivery

Full-time

Length

3 Years

Credential

B.Sc (Bachelor of Architecture)
Program Description
The Bachelor of Science in Building Systems is a 3 year programme which addresses the paucity of human resources with adequate skills and training to contribute effectively to running architectural practices. This primarily involves making drawing packages, project documentation, engaging with the site and other components which facilitate intangible ideas to be converted to physical form.
The B.Sc. Degree also serves as a base degree for students who aim to sit for entrance exams or apply for post-graduate studies. It is envisaged that the graduate is able to sit for the exam conducted by the Indian Institute of Architects even.
Our motto is "Empathize: Think, Learn, Share" which cultivates sustainable responsibility in our graduates through our curriculum which is structured for three years where the students work on basic and advanced level projects which develop their two and three-dimensional visual perception and improve their graphical understanding, such as drawing, computing and model-making. The students are introduced to the mechanism of structures, building materials and construction, climatology, and Building Services. Further in their study as a part of the curriculum they undergo internship and along with the advanced level of theory courses like Professional Practice, Project Management, BIM Software and Graphics Skills among other innovative explorations.
The courses at bachelor's level are integrated within studio-based design projects along with theoretical knowledge, abilities and skills generated by lectures in technical studies, cultural context along with extensive practical knowledge imparted through site visits and case studies. Projects into design and construction, which require development of both manual and computer generated presentation skills, are taught in small groups, enhancing personal attention throughout the course. The academic work generated by students forms the basis of the architecture portfolio which, eventually, signifies the achievement when applying for postgraduate courses or employment.
PROGRAM OBJECTIVES
Graduates will be able to contribute to
Selecting the best materials and processes for the project
Surveying sites and identifying location benefits
Carrying out feasibility studies and risk assessments
Assessing environmental impacts and identifying legal issues
Analyzing architectural plans and drawings, highlighting any possible risks or problems and making amendments using computer-aided design applications (CAD)
Specifying the appropriate technology and tools to be used in the project and advising where this requires deviation from the initial design plans
Liaising with the architect, surveyors and other construction professionals, sometimes managing the design project team
preparing documents to help with getting planning permission and similar approvals
Visiting sites to check progress and inspect work
Tuition Fee
1st Year

₹3,62,000

2nd Year

₹1,50,000

3rd Year

₹1,50,000
1st Sem

₹2,87,000

2nd Sem

₹75,000

3rd Sem

₹75,000

4th Sem

₹75,000

5th Sem

₹75,000

6th Sem

₹75,000
Important Dates
Dates are tentative & subject to notification of state govt/regulatory bodies
Dates

Online Registration Starts on

Slot Booking for online examination

Dates of Entrance Examination #

Date of Admission
Schedule

1st Week of June 2021

Started

July Onwards

Started
Bachelor of Science (Building Systems)
Admission Process
01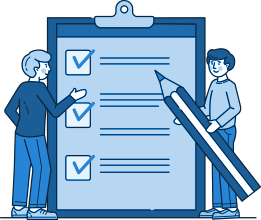 Complete
the Application
02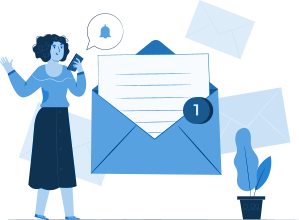 Get Shortlisted
and Receive the
Letter
03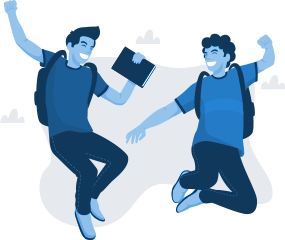 To Book Your
Seat Asap
Bachelor of Science (Building Systems)
Admission Requirement
NA
Bachelor of Science (Building Systems) Syllabus
Past Placements
Jones Lang LaSalle Meghraj
L&T
DLF
Jindals
Placement Expert

Talk to Expert