Code

20002

Delivery

Full-time

Length

3 Years

Credential

Diploma in Electronics Engineering
Program Description
In this program, students will learn to design electronic circuits, computer systems, installation, maintenance and troubleshooting of electronic equipment. These candidates are considered to deal with the problems that occur with systems such as electrical machines and electric power transmission and find solutions for an issue occurred in the electrical and electronic machines.
Students are introduced to the basic Electrical & Electronic Engineering principles with hands-on experiences to emphasize on the various areas of electronics. They can apply ICT knowledge in engineering analysis, simulation and control through various software such as C++ and MATLAB etc.
Tuition Fee
1st Year

₹90,000

2nd Year

₹60,000

3rd Year

₹60,000
1st Sem

₹60,000

2nd Sem

₹30,000

3rd Sem

₹30,000

4th Sem

₹30,000

5th Sem

₹30,000

6th Sem

₹30,000
Important Dates
Dates are tentative & subject to notification of state govt/regulatory bodies
Dates

Online Registration Starts on

Slot Booking for online examination

Dates of Entrance Examination #

Date of Admission
Schedule

Started

Ongoing

June- July

June- July
Diploma in Electronics Engineering
Admission Process
01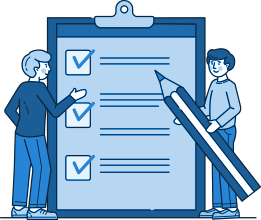 Complete
the Application
02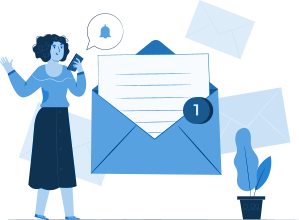 Get Shortlisted
and Receive the
Letter
03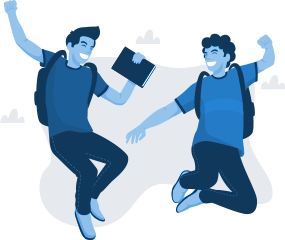 To Book Your
Seat Asap
Diploma in Electronics Engineering
Admission Requirement
Passed 10th Std./ SSC examination. Obtained at least 50% marks in the qualifying examination.
Diploma in Electronics Engineering Syllabus
Semester 1
Semester 2
Semester 3
Semester 4
Semester 5
Semester 6
List of Electives
Past Placements
Havells India Ltd
Aar em Electronics
Bajaj Electronics
Midas Communication Technologies
The Kirloskar Electric Company Limited
Jabil Circuits
Bharat Electronics limited
Honeywell or Hail (Honeywell Automation India Limited)
3M India
Amara Raja Batteries
Career Opportunities
Design, Research and Development Engineer Assistant
Electrical and Electronics Installers and Repairers
Entrepreneurial ventures
Production Engineer
Service Engineer
Technical Support Engineer
Instrumentation and Components design
Oil and Gas Industry
Power Generation Industry
Placement Expert

Talk to Expert