Code

040205

Delivery

Full-time

Length

4 Years

Credential

BA Honors in Culinary Arts
Program Description
The Culinary arts program holds a distinct attraction to aspiring culinary students as it has a large scope of career options.
The program enables the students to understand human civilization through their choice of foods and the development of taste from the past to the present. BA in culinary arts will groom the students and develop them into confident professionals who are rooted in values and have excellent cooking skills.
In the 4-year undergraduate degree, Students learn to position themselves as future leaders in the hotel industry, acquire knowledge of nutritional requirements to adapt to new market trends, prepare business plans for their future companies, develop new menu concepts, apply the knowledge and skills acquired both in management and professional practices and to develop a hotel project as a future General Manager or their own business in the future.
After completion of graduation in the Culinary Arts course, the program paves the path for a sure-shot entry into the culinary & hospitality industry.
The program culminates in a bachelor's degree and an international academic certification from Le Cordon Bleu, Paris.
What should you expect to learn in the course:
Joining the culinary arts course at G D Goenka University, the students will learn to cook world cuisine, baking, and pastry-making from around the world. Besides, they will also learn the 'what' and 'how' of Food service and the artistic presentation of foods, the Law and ethics of running a food business, entrepreneurship, financial planning, HR and organizational management, sales & marketing, Global trends and digitization of businesses.
Course learning outcomes:
BA in culinary arts requires the students to submit a range of assessment tasks including problem-solving exercises, online tests and examinations, reports, research assignments and group projects.
1. Culinary Operations:
These units provide an overview of the operational understanding of Food productions, Food and beverage Service and Customer satisfaction. By enrolling in the BA in culinary arts course, Students will be able to perform as a Culinary professional in an organisation and develop critical insights into emerging issues and concepts in managing the Kitchen. The entrepreneurial mindset will evolve through industry based and management studies.
2. Accounting Principles and Management
These units provide an overview of the accounting material needed to support managers in the making of decisions, combining the necessary amount of financial accounting knowledge to serve as foundation for using managerial accounting techniques. The unit gives background information about the regulatory context of financial accounting, covering the relevance and significance of fundamental accounting conventions and the requirements of financial reporting through the financial statements.
3. Human Resource Management:
Human Resource Management of organisations is about minimising disparity and maximising the probability that business can continue to operate in periods of unavoidable adversity. These units examine the definitions, contexts, and theoretical frameworks relating to human resource and crisis management. The integrated culinary arts course curriculum will train the Students will be able to perform in an organisation, an industry sector, or tourism destination, and develop critical insights into emerging issues and concepts in crisis management.
4. Marketing Management:
Marketing is an organisational function and a set of processes for creating, communicating and delivering value to customers and for managing customer relationships in ways that benefit the organisation and its stakeholders. This unit employs an integrated marketing management framework, studying marketing in its local and global context. The culinary arts course study materials have been designed with a view to applying the principles of marketing management across a wide range of organisational contexts. In particular, emphasis is given to the integration of marketing concepts into coherent marketing and organisational planning.
Tuition Fee
1st Year

₹4,00,000

2nd Year

₹3,50,000

3rd Year

₹3,50,000

4th Year

₹3,50,000
1st Sem

₹2,25,000

2nd Sem

₹1,75,000

3rd Sem

₹1,75,000

4th Sem

₹1,75,000

5th Sem

₹1,75,000

6th Sem

₹1,75,000

7th Sem

₹1,75,000

8th Sem

₹1,75,000
BA Honors in Culinary Arts
Admission Process
01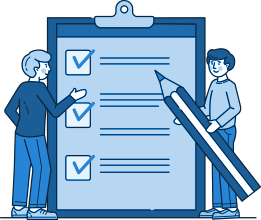 Complete
the Application
02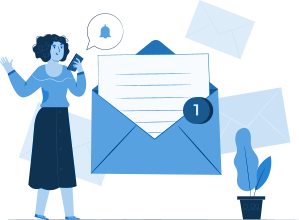 Get Shortlisted
and Receive the
Letter
03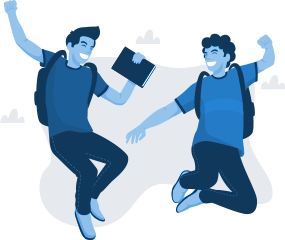 To Book Your
Seat Asap
BA Honors in Culinary Arts
Admission Requirement
For admission to the culinary arts course at G D Goenka University, you must have qualified the 10+2 of CBSE/ ICSE or any equivalent board examination. 3 HL 3 SL pass required for International Baccalaureate Diploma program. In addition, Maths up to Grade 10 is recommended.
Career Opportunities
Restaurant chef
Culinary Entrepreneur
Personal chef
Food service
Nutritionist
Food journalism and writing
Restaurant management
Restaurant owner
Cloud Kitchen operations
Food Stylist
Food Photographer
Food Critic
Food safety and commercial operations
F & B Manager
Food Blogger
Food Influencer
Nutrition and Dietetics
Food Scientist
Placement Expert

Talk to Expert