Code

040204

Delivery

Full-time

Length

4 Years

Credential

BBA in Hospitality management
Program Description
The BBA in Hospitality management is offered in alliance with Le Cordon Bleu, Paris, one of world's leading Hospitality Schools, focused on creating an innovative and entrepreneurial mindset for tomorrow. Upon completion, the BBA paves the path for your sure-shot entry into the services sector & hospitality industry.
Owing to our Le Cordon Bleu Alliance, Students will have the opportunity to articulate their program internationally to Le Cordon Bleu, Paris or other destinations making their experience truly international. The degree program also opens the gateway for international postgraduate programs.
The program aims at developing a student's intellectual ability, executive personality, and managerial skills, ethical values, and general education. The program helps the student in understanding and developing unique leadership qualities required for successfully managing the business functions of an enterprise.
The program also offers unique opportunities for industry exposure as part of the four years study through two internships (one operational and one managerial, of 6 months duration each) with globally acclaimed Hospitality Brands.
Upon successful completion of the program, students will be awarded an undergraduate degree with international certification from Le Cordon Bleu.
Career Pathways after BBA:
Our students get to choose to work in a variety of roles from the services sector. A few verticals of the services sector that students usually consider are listed below:
Entrepreneurship
Hotels
Restaurants / Fast food Chains
Travel and tourism
Health & wellness
Hospital Administration
Luxury retail
Aviation
Banking & Insurance
Real estate
Facilities management
Event planning & venue management
Entertainment & recreation
Course Learning Outcomes:
Assessed via submission of a range of assessment tasks including problem-solving exercises, online tests and examinations, reports, research assignments and group projects.
1. Hospitality Operations:
These units provide an overview of the operational understanding of Food and Beverage Service, Front office operations, Food productions and Customer satisfaction. Students will be able to perform as a Hospitality professional in an organisation, an industry sector, or tourism destination, and develop critical insights into emerging issues and concepts in managing the situation.
2. Accounting Principles and Management:
These units provide an overview of the accounting material needed to support managers in the making of decisions, combining the necessary amount of financial accounting knowledge to serve as foundation for using managerial accounting techniques. The unit gives background information about the regulatory context of financial accounting, covering the relevance and significance of fundamental accounting conventions and the requirements of financial reporting through the financial statements.
3. Human Resource Management:
Human resource Management of organisations is about minimising disparity and maximising the probability that business can continue to operate in periods of unavoidable adversity. These units examine the definitions, contexts, and theoretical frameworks relating to human resource and crisis management. Students will be able to perform in an organisation, an industry sector, or tourism destination, and develop critical insights into emerging issues and concepts in crisis management.
4. Service Quality Management:
Service quality management is the process of managing the quality of services delivered to customers according to their expectations. These units examine how to strategically manage a service orientated organisation to ensure effective quality management and the delivery of service excellence. Participants will evaluate contemporary hospitality-related consumer behaviour and the implications for changing guest expectations in a global context. Students will analyse new consumer behaviour models, including the characteristics of internet consumers, and the internet's role in shaping hotel guest expectations.
5. Marketing Management:
Marketing is an organisational function and a set of processes for creating, communicating and delivering value to customers and for managing customer relationships in ways that benefit the organisation and its stakeholders. This unit employs an integrated marketing management framework, studying marketing in its local and global context. The study materials have been designed with a view to applying the principles of marketing management across a wide range of organisational contexts. In particular, emphasis is given to the integration of marketing concepts into coherent marketing and organisational planning.
Tuition Fee
1st Year

₹4,00,000

2nd Year

₹3,50,000

3rd Year

₹3,50,000

4th Year

₹3,50,000
1st Sem

₹2,25,000

2nd Sem

₹1,75,000

3rd Sem

₹1,75,000

4th Sem

₹1,75,000

5th Sem

₹1,75,000

6th Sem

₹1,75,000

7th Sem

₹1,75,000

8th Sem

₹1,75,000
BBA in Hospitality management
Admission Process
01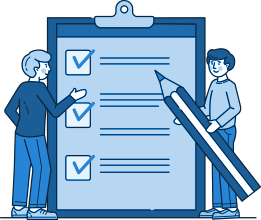 Complete
the Application
02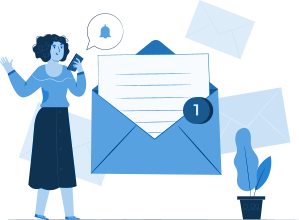 Get Shortlisted
and Receive the
Letter
03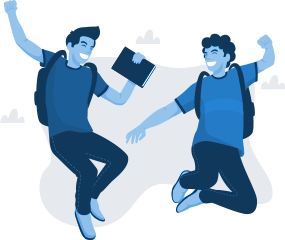 To Book Your
Seat Asap
BBA in Hospitality management
Admission Requirement
10+2 of CBSE/ ICSE or any equivalent board examination.
3 HL 3 SL pass required for International Baccalaureate Diploma program.
Maths up to Grade 10 is recommended.
Career Opportunities
Business Owner
Business Consultant
Business Strategist
Business Development Manager
Business Analyst
Project Manager
Business and Workplace Advisor
Placement Expert

Talk to Expert