Code

NA

Delivery

Full-time

Length

6 Months

Credential

Certificate
Program Description
Professional Certificate Program on Cryptocurrencies & Other Digital Assets is a six-months program at Rezwan Razack's Centre of Numismatics Studies and Research (RRCNSR), GD Goenka University. This course provides a high-engagement learning experience with real-world applications in the area of digital assets. The certification program helps the learners to start from the fundamentals of digital assets and then covers technical, functional, legal, economic and environmental aspects needed, by using the best tools and techniques in the academia, industry and research.
Why to study Cryptocurrencies (Crypto Assets) and Other Digital Assets?
The global cryptocurrency market size was valued at $1.49 billion in 2020, and is projected to reach $ 4.94 billion by2030, growing at a CAGR of 12.8% from 2021 to 2030. More than 2,300 US business houses accept bitcoin, an increasing number of companies worldwide are using bitc9oin and other digital assets for a host of investment, operational and transactional purposes. According to a BIS (Bank of International Settlement) research paper, there are more than 90 countries in the world preparing to launch their own digital currencies (i.e., Central Bank Digital Currencies). China has already launched its own CBDC, and Russia has validated Bitcoin as its official currency. India is also launching its own CBDC. Iran is developing its own version of SWIFT to outsmart the USD rule over international trade.
This Professional Certificate is a six months program and it is designed for students (10+2 passed out) as well as for experienced professionals looking for career growth in the new economy. Learners will receive a comprehensive cryptocurrency education while leveraging academic excellence and expertise in this growing field.
Highlights of Curriculum coverage:
Starting with fundamentals of cryptocurrency & other digital assets in the market, and then moving to Bitcoin, Central Bank Digital Currency (CBDC), the Technical Aspect of Distributed Ledger and Blockchain, and finally, the Legal Aspect of Cryptocurrency, Risk Management – Virtual Digital Assets.
In-depth study of the digital currency and its role in our economy, the economics of cryptocurrencies, the future of virtual digital assets, and the environmental aspect of crypto mining.
Make your career in the Web3 companies (new economy companies).
Learn the fundamentals of investments and risk management in the area of
Cryptocurrencies and digital assets.
Online mode of instruction.
Classes are on the weekend only.
Regular interaction with the industry fellows working in the Web3 companies.
Course Outcomes
After completion of the course, students will be able to -
CO1: Have the knowledge of the structure and functioning of digital assets and cyrptocurrencies as prevalent in the market.
CO2: Understand the regulatory and taxation environment in relation to cyrptocurrencies digital assets.
CO3: Apply the basic skills to trade in cyrptocurrencies including bitcoin and other digital assets independently.
CO4: Analyze the existing financial tools for of investments in the arena of digital assets.
CO5: Assess the risks associated with cyrptocurrencies and digital assets and methods to mitigate them.
CO6: Create an effective portfolio to maximize earnings in the field of digital assets.
Disclaimer – This course has been designed for educational purposes only and is not meant for providing any investment leads in digital assets to the users of the course. The users of the course will be responsible for their own investments in any digital assets including Cryptocurrencies.
Tuition Fee
1st Month

₹ 14,500

3rd Month

₹ 14,500
PROFESSIONAL CERTIFICATE COURSE ON CRYPTOCURRENCIES & OTHER DIGITAL ASSETS
Admission Process
01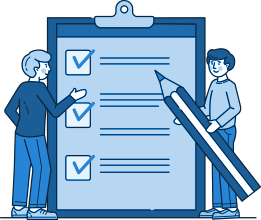 Complete
the Application
02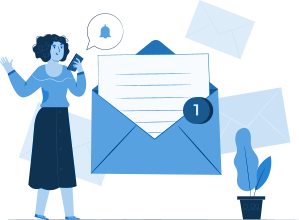 Get Shortlisted
and Receive the
Letter
03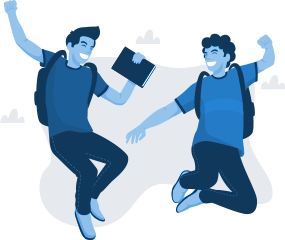 To Book Your
Seat Asap
PROFESSIONAL CERTIFICATE COURSE ON CRYPTOCURRENCIES & OTHER DIGITAL ASSETS
Admission Requirement
Eligibility Criteria – 10 + 2, in any subject.
PROFESSIONAL CERTIFICATE COURSE ON CRYPTOCURRENCIES & OTHER DIGITAL ASSETS Syllabus
Placement Expert

Talk to Expert