Code

10301

Delivery

Full-time

Length

2 Years

Credential

Master of Business Administration (MBA)
Program Description
MBA ( Master of Business Administration) Full Time Programme aims to develop innovative, principled, and insightful business leaders and entrepreneurs with a global perspective. It is a rigorous and globally benchmarked program that provides the students holistic knowledge in all areas of management be it Marketing, Entrepreneurship, Finance, HR, Operations, IT, Supply Chain, Economics, International Business, Retail Management, and Agri-Business. The leading MBA colleges in Gurgaon offer MBA courses to take your career to the next level. After robust foundational courses in all these areas of management in the first year, the program allows Major and Minor Specializations in the students' area of choice in the second year. As one of the top MBA colleges in Delhi, GD Goenka offers premium-quality education at a reasonable cost. Visit their website to know the course details and fee structure.
PROGRAMME EDUCATIONAL OBJECTIVES
1. To provide a comprehensive, innovative, research based environment to students that fosters the all-round learning of different functions of an organization.
2. To provide an integrated and holistic perspectives of the industry through quality education.
3. The objective of the program is to encourage the adoption of diversity and inclusion measure, be a great team player and embrace cultural diversity.
4. To foster a sense of sustainability among students and advocate for environmentally responsible conduct.
5. To gain global exposure, fostering their development as global citizens.
6. To facilitate personal development, communication, Leadership and critical thinking skills.
7. To facilitate technological skills towards sharpening the students' employable skills.
8. To provide multiple platforms for industry interactions, expert discussions both from industry and academia on different forums.
9. To equip students with knowledge and skills through interdisciplinary and interactive based flexible learning pedagogy.
10. To kindle the passion for entrepreneurship spirit amongst students by promoting creativity and innovation.
11. To exhibit an understanding of different ethical contexts and their applications to personal decision-making, as well as their impact on different stakeholders.
12. To train the students with necessary tools and techniques for handling different problems in a volatility, uncertainty, complexity, and ambiguity environment.
PROGRAMME OUTCOMES
PO1: Disciplinary knowledge: Capable of demonstrating comprehensive knowledge and understanding of
one or more disciplines that form a part of an undergraduate programme of study.
PO2: Communication Skills: Ability to express thoughts and ideas effectively in writing and orally;
Communicate with others using appropriate media; confidently share one's views and express
herself/himself; demonstrate the ability to listen carefully, read and write analytically, and present
complex information in a clear and concise manner to different groups.
PO3: Critical thinking: Capability to apply analytic thought to a body of knowledge; analyse and evaluate
evidence, arguments, claims, and beliefs on the basis of empirical evidence; identify relevant assumptions or
implications; formulate coherent arguments; critically evaluate practices, policies and theories by following a scientific approach to knowledge development.
PO4: Problem-solving: Capacity to extrapolate from what one has learned and apply their competencies to
solve different kinds of non-familiar problems, rather than replicate curriculum content knowledge; and apply one's learning to real-life situations.
PO5: Analytical reasoning: Ability to evaluate the reliability and relevance of evidence; identify logical flaws and holes in the arguments of others; analyze and synthesise data from a variety of sources; draw valid conclusions and support them with evidence and examples, and addressing opposing viewpoints.
PO6: Research-related skills: A sense of inquiry and capability for asking relevant/ appropriate questions, problematising, synthesising and articulating; Ability to recognise cause-and-effect relationships, define problems, formulate hypotheses, test hypotheses, analyze, interpret, and draw conclusions from data,
establish hypotheses, predict cause-and-effect relationships; ability to plan, execute and report the results
of an experiment or investigation.
PO7: Cooperation/Team work: Ability to work effectively and respectfully with diverse teams; facilitate
cooperative or coordinated effort on the part of a group, and act together as a group or a team in the
interests of a common cause and work efficiently as a member of a team.
PO8: Information/digital literacy: Capability to use ICT in a variety of learning situations, demonstrate
ability to access, evaluate, and use a variety of relevant information sources; and use appropriate software
for analysis of data.
PO9: Self-directed learning: Ability to work independently, identify appropriate resources required for a
project, and manage a project through to completion.
PO10: Multicultural competence: Possess knowledge of the values and beliefs of multiple cultures and a
global perspective; and capability to effectively engage in a multicultural society and interact respectfully
with diverse groups.
PO11: Moral and ethical awareness/reasoning: Ability to embrace moral/ethical values in conducting
one's life, formulate a position/argument about an ethical issue from multiple perspectives, and use ethical
practices in all work. Capable of demonstrating the ability to identify ethical issues related to one's work,
avoid unethical behaviour such as fabrication, falsification or misrepresentation of data or committing
plagiarism, not adhering to intellectual property rights; appreciating environmental and sustainability
issues; and adopting objective, unbiased and truthful actions in all aspects of work.
PO12: Leadership readiness/qualities: Capability for mapping out the tasks of a team or an organization,
and setting direction, formulating an inspiring vision, building a team who can help achieve the vision, motivating and inspiring team members to engage with that vision, and using management skills to guide people to the right destination, in a smooth and efficient way.
Tuition Fee
1st Year

₹4,37,000

2nd Year

₹3,87,000
1st Sem

₹2,43,500

2nd Sem

₹1,93,500

3rd Sem

₹1,93,500

4th Sem

₹1,93,500
Master of Business Administration (MBA)
Admission Process
01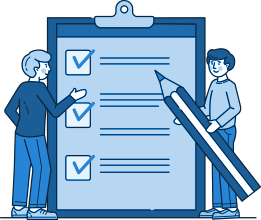 Complete
the Application
02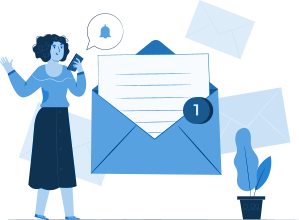 Get Shortlisted
and Receive the
Letter
03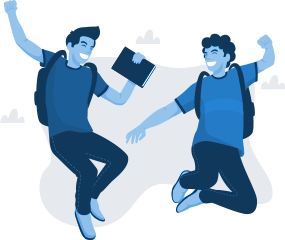 To Book Your
Seat Asap
Master of Business Administration (MBA)
Admission Requirement
Planning for joining the top MBA colleges in Gurgaon? You must satisfy the following eligibility criteria: an applicant to follow the given criteria:
An applicant should have passed class XII or equivalent (10+2) from a recognized Board (CBSE/ICSE/IB or any other) from any stream and graduated from a recognized institution with minimum of 50% marks.
In addition to marks in the qualifying examinations, admission will be based on performance in MAT scores or the G.D Goenka Aptitude Test followed by a personal interview.
Our Facilities

Research & Laboratory Facilities
Master of Business Administration (MBA) Syllabus
Semester 1
Semester 2
Semester 3
Elective 1
Semester 4
Career Opportunities
As the top MBA College in Delhi, G D Goenka provides its students with the following career opportunities: Marketing
Finance
HR
Operations
IT
Logistics & Supply Chain
Economics, International Business
Retail Management and Agri-Business.
Placement Expert

Talk to Expert