Code

MBA

Delivery

Full-time

Length

2 Years

Credential

MBA Business Analytics
Program Description
MBA- Business Analytics is a two-year full-time post-graduate program designed to train students to bring clarity in decision making while solving business problems. The course encompasses study of descriptive, predictive and prescriptive data analytics techniques with advance technologies. Business Analytics nurtures the unification of statistics and quantitative techniques with artificial intelligence, data warehousing, data mining, and machine learning etc. to make sense out of the data. The program aims to mitigate uncertainty in understanding consumer behavior, competition, advancement in technology, and policy change so that better decisions can be made to enhance the performance of the organizations.
PROGRAMME EDUCATIONAL OBJECTIVES
1. To enable students to mitigate risks in a highly unpredictable environment.
2. To provide an integrated and holistic perspective of the industry through quality education.
3. To sensitize students towards sustainable development through the use of business analytics.
4. To respect cultural diversity in the global environment.
5. To gain global exposure, fostering their development as global citizens.
6. To facilitate personal development, communication, leadership and critical thinking skills.
7. To facilitate technological skills towards sharpening the students' employable skills.
8. To provide multiple platforms for industry interactions, and expert discussions both from industry and academia on different forums.
9. To equip students with knowledge and skills through interdisciplinary and interactive-based flexible learning pedagogy.
10. To kindle the passion for entrepreneurship spirit amongst students by promoting creativity and innovation.
11. To exhibit an understanding of different ethical contexts and their applications to personal decision-making, as well as their impact on different stakeholders.
PROGRAMME OUTCOMES
PO1: Domain-specific knowledge and skills: Students will be able to manipulate and analyze data originating in different business functions through the latest business analytics tools and techniques.
PO2: Problem analysis and Critical thinking: Students will be able to formulate structured problems and solve those using predictive and prescriptive analytics tools and techniques.
PO3: Modern IT tools: Students will be able to master software packages and programming languages to agility in solving problems and taking decisions.
PO4: Communication: Students will be able to effectively communicate with customers and other stakeholders of the society
PO5: Teamwork: Ability to work independently and in a team with a multidisciplinary and volatile environment.
PO6: Environment and Sustainability: Apply management skills for designing and implementing environmental and sustainable solutions in society.
PO7: Ethics: Maintain integrity and ethics in manipulating classified data
PO8: Leadership Skills: Students will be able to become effective leader by better preparation and display of data.
Tuition Fee
1st Year

₹4,00,000

2nd Year

₹3,50,000
1st Sem

₹2,25,000

2nd Sem

₹1,75,000

3rd Sem

₹1,75,000

4th Sem

₹1,75,000
MBA Business Analytics
Admission Process
01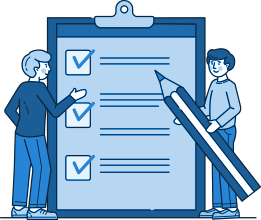 Complete
the Application
02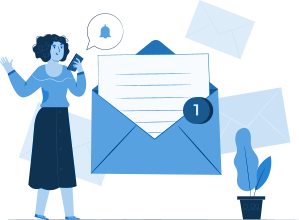 Get Shortlisted
and Receive the
Letter
03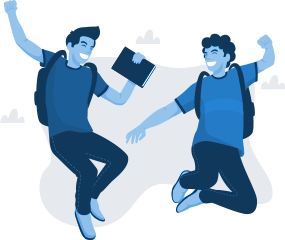 To Book Your
Seat Asap
MBA Business Analytics
Admission Requirement
Placement Expert

Talk to Expert