Code

100202

Delivery

Full-time

Length

4 Years

Credential

Bachelor of Pharmacy
Program Description
The B. Pharm course is duly approved by Pharmacy Council of India, New Delhi -https://www.gdgoenkauniversity.com/recognition-and-approval
Bachelor of Pharmacy is a Four year degree program designed to impart profound pharmaceutical knowledge through quality research and training programs to cater the community health needs thereby facilitating the development of socially responsible pharmacists and entrepreneurs. The course of study for B. Pharm shall extend over a period of eight semesters (four academic years) and six semesters (three academic years) for lateral entry students. The B Pharmacy course is duly approved by the Pharmacy Council of India, New Delhi, and the Department of Higher Education, Haryana. The curriculum of B. Pharm includes an in-depth study of the fur major specialization of Pharmacy namely Pharmaceutics, Pharmacology, Pharmaceutical Chemistry, and Pharmacognosy.
Programme Educational Objectives
The 4-year B Pharmacy degree course at G D Goenka University is a great means to take your career to a the highest peak of success. Here are the programme objectives:
Graduates will demonstrate knowledge and research skills to identify and solve complex pharmaceutical issues across a broad range of application areas.
Graduates will integrate knowledge and skills with clinical research to provide healthcare solutions for the benefit of the society.
Graduates will be able to demonstrate leadership qualities and entrepreneur skills by working and communicating effectively in an interdisciplinary environment, either independently or in a team.
Graduates will be cognizant and responsive to the health care needs of the community and possess a commitment to continuously improve knowledge and abilities.
Graduates will be skillful in current techniques and technologies, skillful in problem solving, and will possess professional, ethical and compassionate behavior and standards.
Programme Outcomes

:

The completion of the B Pharmacy course will enable the students to:
Demonstrate the knowledge and research skills acquired in the major specialization of pharmacy i.e pharmaceutical and medicinal chemistry, pharmaceutics including cosmetology, pharmacology, pharmacognosy, biotechnology etc.
Plan logically synthesis, formulation, analysis, phytochemical screening and pharmacological testing of drugs and pharmaceuticals.
Identify and solve complex pharmaceutical related problems across a broad range of application areas of pharmaceutical industries.
Lead actively various interdisciplinary and multidisciplinary health care teams.
Understand and appreciate the role of pharmacist in in the development of healthy society
Undertake Public Health care projects and camps for educating society about safe use of pharmaceuticals and related nutritional and environmental counseling.
Recognize environmental and societal factors that require intervention of pharmacists to provide optimal solutions.
Understand the code of ethics of pharmacy in professional and social contexts that govern decision making and respect for the dignity of the patient.
Demonstrate excellent communication skills with effective exchange of professional information.
Create, select and apply current tools and techniques of pharmacy field tools necessary for solving pharmaceutical problems.
Recognize the need to engage in independent and life-long learning in the broadest context of technological change in the field of pharmacy through continuing education and research.
Programme Highlights:
The full-time B Pharmacy course at G D Goenka University provides the students with a distinct academic programme curriculum; qualified & experienced faculty members both from academia and industry; interdisciplinary project based learning, state-of-the-art laboratories; summer research training program for students; industrial/clinical exposure in healthcare organization of repute.
Core Modules:
The syllabus for B Pharmacy includes anatomy, physiology and health and Education, Pharmaceutical and Medicinal Chemistry, Pharma Jurisprudence, Pharmacognosy, Pharmacology, Pharma Analysis, Pharma Biotechnology, Pharmaceutics.
The G D Goenka University offers its students with all top-notch educational and infrastructural facilities that encourage high-quality education. Besides, it has world-class teaching faculties that are proficient in explaining the basic concepts and difficult topics to the B Pharmacy students in the most interactive way, making the class enjoying and interesting.
Tuition Fee
1st Year

₹2,35,000

2nd Year

₹1,95,000

3rd Year

₹1,95,000

4th Year

₹1,95,000
1st Sem

₹1,37,500

2nd Sem

₹97,500

3rd Sem

₹97,500

4th Sem

₹97,500

5th Sem

₹97,500

6th Sem

₹97,500

7th Sem

₹97,500

8th Sem

₹97,500
Bachelor of Pharmacy
Admission Process
01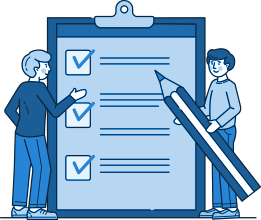 Complete
the Application
02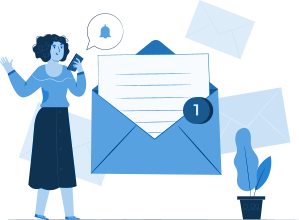 Get Shortlisted
and Receive the
Letter
03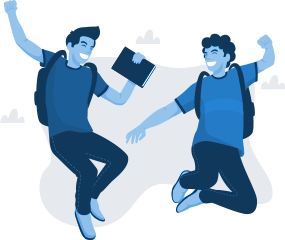 To Book Your
Seat Asap
Bachelor of Pharmacy
Admission Requirement
The following are the eligibility Criteria for admission in B Pharmacy courses for both National and International Students (4-year):
The candidate should attain the age of 17 years or more on 31-12-2021.The age shall be determined as per entry in the Matriculation/Secondary school or its equivalent examination certificate.
Candidate shall have passed 10+2 examination conducted by the respective State/ Central Government authorities recognized as equivalent to 10+2 examination by the Association of Indian Universities (AIU) with English as one of the subjects and Physics, Chemistry, Mathematics (P.C.M.) and or Biology (P.C.B/P.C.B.M.) as optional subjects individually.
Any other qualification approved by the Pharmacy Council of India
equivalent to any of the above examinations.
Minimum Academic Qualifications for B. Pharmacy (in 2nd year through Lateral Entry):
If you are a D.Pharm holder and want to join the B Pharmacy courses in GD Goenka University, you can apply for direct admission to B.Pharm 2nd year shall pass those subjects of B.Pharm Ist year which are not covered under D.Pharm.
Process for admissions as prescribed by Haryana State Technical Education Society (HSTES)/ Pharmacy Council of India (PCI) is strictly followed for admission in B. Pharmacy programs. Students should explore the website www.hstes.org.in for the detailed admission process through centralized counseling.
Our Facilities

Research & Laboratory Facilities
Pharmaceutical Chemistry Lab
Pharmaceutical Chemistry Lab
Pharmaceutical Chemistry Lab
Pharmaceutical Chemistry Lab
Bachelor of Pharmacy Syllabus
Semester 1
Semester 2
Semester 3
Semester 4
Semester 5
Semester 6
Semester 7
Semester 8
Career Opportunities
Sales & Marketing Executive
Drug Inspector
Formulation Development (F&D) Associate
Quality Control Associate
R&D Scientist
Clinical Research Associate
Placement Expert

Talk to Expert