Code

100205

Delivery

Full-time

Length

3 Years

Credential

Bachelor of Science in Cardiovascular Technology
Program Description
B. Sc. in Cardiovascular technology (B.Sc-CVT) is a 3 year regular course program designed to cover all aspects of cardiovascular disease management and care. It involves learning of complex diagnostic and therapeutic procedures that involve use of various equipment, computer hardware, tools, machines and pharmacological agents. This program enables students to acquire skills for management of various cardiac disorders. Students will be trained to apply specialized occupational theory, skills and concepts to work independently as qualified cardiovascular technologists and become an integral member of the cardiac catheterization and electrophysiology laboratory teams. The CVT's primary role is to perform, at the direction of a qualified physician, technical procedures for the diagnosis and treatment of cardiovascular injury and disease.
Programme Educational Objectives
PEO1- This program enables candidates to evolve into a full trained, qualified cardiovascular technologist capable of working independently.
PEO2- Following this program, candidates become well-versed in techniques such as cardiac catheterization, Electrocardiography, Echocardiography and ultrasound instrumentation.
PEO3- Graduates will integrate knowledge and skills of cardiovascular technology to provide healthcare solutions for the benefit of the society.
PEO4- Following this program, candidates become well-prepared for working in a team associated with assisting cardiac surgeons and cardiologists in high-pressure hospital environments.
PEO5- Graduates will be cognizant and responsive to the cardiovascular care of the community and possess a commitment to continuously improve knowledge and abilities.
PEO6- Graduates will be able to demonstrate leadership qualities and entrepreneur skills by working and communicating effectively in interdisciplinary environment, either independently or in a team
Programme Outcomes:
Upon successful completion of this course, the student will be able to:
PO1- Apply knowledge of the human cardiovascular system in the management of cardiovascular related disorders.
PO2- Plan and implement clinical and scientific activities related to the profession of cardiovascular technology.
PO3- Identify and solve complex problems arising during cardiovascular care of the patients.
PO4- Utilize modern tools and techniques in the arena of cardiovascular technology for patient compliance.
PO5- Act efficiently as a leader in various inter-disciplinary and multi-disciplinary health care communities.
PO6- Apply the knowledge and skills to assess societal and legal issues related to cardiovascular care of the patients.
PO7- Understand the impact of cardiovascular technology in societal and environmental contexts to provide innovative solutions.
PO8- Imbibe ethical practices and moral values in personal and professional endeavors.
PO9- Write, interpret and communicate effectively and scientifically.
PO10- Use modern tools and techniques for the efficient management of cardiovascular diseases.
PO11- Tackle future challenges through lifelong learning.
Programme Highlights:
Well-defined academic curriculum crafted to current clinical needs; qualified and eminent faculty members from both clinical and academic research backgrounds; transfer of knowledge through project as well as research based activities; interdisciplinary project based learning; state-of-the-art laboratories; exceptional computing facilities; clinical interaction and hospital based internships.
Core Modules:
Anatomy, Physiology and Biochemistry related to Cardiac Technology, Pathology, Clinical Features and Treatment of Diseases related to Cardiac Technology, Microbiology, Basic Electrocardiography, Computer usage relevant to Cardiac Technology, Echocardiography, Cardiac catheterization laboratory practices and Ultrasound instrumentation
Career Avenues:
Cardiovascular technology has good job opportunities, rewarding salaries and excellent career prospects. The program opens endless avenues in the field of practice, employment, research and consultancy in both National and International Arena.
Cardiovascular Technologists: A cardiovascular technologist works in a cardiac cath lab and performs very complex procedures, including stent implants, cardiac pacemakers and defibrillators and other tests to diagnose heart disease. They take emergency calls and participate in saving the lives of those who are having a heart attack.
Echocardiographer: Echocardiographers can work with Heart specialists and perform treadmill testing and echocardiography in different heart diseases & various other heart related diagnostic procedures.
Academics: Graduates can work as post-secondary teachers, cardiovascular technologists in CVT colleges. They can pursue higher education or can go for further research in the field of cardiovascular technology..
Healthcare industries: After completing the Cardiac Technology course students can expect a respectable job at various healthcare institutes like in hospitals, nursing homes & diagnostic centres.
Entry Requirements:
Candidates shall have passed 10+2 examination with Physics, Chemistry, Biology (PCB). In addition, candidates will also have to appear in GATA-2017 (Goenkan Aptitude Test for Admission) and Personal Interview.
A student should complete the age of 17 years on or before 31st December of the year of admission of the Programme.
Tuition Fee
1st Year

₹1,55,000

2nd Year

₹1,25,000

3rd Year

₹1,25,000
1st Sem

₹92,500

2nd Sem

₹62,500

3rd Sem

₹62,500

4th Sem

₹62,500

5th Sem

₹62,500

6th Sem

₹62,500
Bachelor of Science in Cardiovascular Technology
Admission Process
01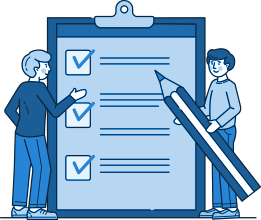 Complete
the Application
02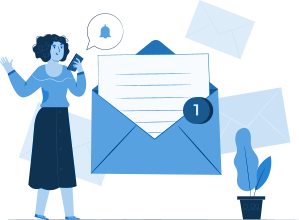 Get Shortlisted
and Receive the
Letter
03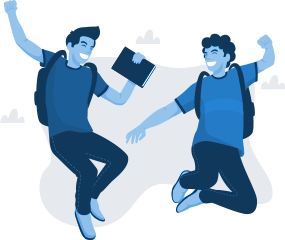 To Book Your
Seat Asap
Bachelor of Science in Cardiovascular Technology
Admission Requirement
Candidate shall have passed 10+2 examination conducted by the respective state / central government authorities recognized as equivalent to 10+2 examination by the Association of Indian Universities (AIU) with English as one of the subjects and Physics, Chemistry, Biology (P.C.B) as subjects individually or any other qualification approved by the GDGU as equivalent to any of the above examinations.
In addition candidates will have to successfully complete Goenka Aptitude Test for Admission (GATA) and appear for a personal interview
He/she has attained the age of 17 years as on 31st December of the year of admission.
should have possess 10+2 qualification as mentioned above and submit AIU equivalence certificate for the same.
Our Facilities

Research & Laboratory Facilities
Bachelor of Science in Cardiovascular Technology Syllabus
Semester 1
Semester 2
Semester 3
Semester 4
Semester 5
Semester 6
Career Opportunities
Echocardiographer
Cardiovascular Technologists
CVT Technologist in hospitals & Diagnostic labs
ECG Technologist
Cath Lab Incharge
Academicians
Administrators in Cardiac Centres
Marketing & Customer Support in Medical Equipment Companies
Placement Expert

Talk to Expert