Code

100209

Delivery

Full-time

Length

4 Years

Credential

Bachelor In Medical Radiology and Imaging Technology
Program Description
School of Medical and Allied Sciences offers Bachelor In Medical Radiology and Imaging Technology, which is a 4 year degree and is designed for students pursuing studies related to medical imaging. Radiology uses medical imaging to diagnose, treat, and monitor various diseases. Medical imaging includes x-rays, ultrasound, computed tomography (CT), positron emission tomography (PET), and magnetic resonance imaging (MRI), providing a variety of specialization options for potential radiologists. Our Radiology Technology Program prepares students who wish to pursue entry-level positions as Radiology Technologists in hospitals, diagnostic centers, private physician practices, and clinical. Our curriculum provides comprehensive, real-life training that is essential to be successful in diagnostic imaging. We have partnerships with leading acute care facilities, hospitals and diagnostic centers throughout our community that provide excellent clinical training experience.
Program's Educational Objectives:
To develop knowledge and skilled professionals to perform radiological and imaging diagnostic tools at multi-centric destinations in India and abroad.
To pursue successful industrial, academic and research careers in specialized fields of radiological and imaging technology.
To edify students with necessary skills to perform various diagnostic procedures in the domain of radiological and imaging technology following ethical principles.
To inculcate a problem solving mindset of the students through clinical exposure of real world problems.
To equip students with good laboratory practices pertaining to radiology and imaging procedures with due safety of the personnel involved.
Program Outcomes:
On successful completion of this programme, graduates will be able to:
Demonstrate knowledge of radiology and imaging techniques for efficient diagnosis of the diseased or un-diseased state.
Identify and solve complex problems arising during the procedure of radio diagnostic procedure of the patients.
Utilize modern tools and modalities in the arena of medical imaging technology for better outcomes.
Understand and appreciate the role of radio diagnostic in the development of healthy society
Undertake Public Health care projects and camps for counseling society about safe use of radio diagnostic and imaging procedures
Conduct standardized radiological and imaging diagnostic procedure within the realm of ethical guidelines
Understand and analyse the impact of radio diagnostic practices in a global, economic, environmental, and societal context
Graduates will adapt to a diverse working environment and participate actively and take leadership in interdisciplinary and multidisciplinary health care communities.
Communicate effectively by oral, written, computing and graphical means.
Graduates will possess critical acumen for continuously updating their knowledge through self-study or higher education and research.
Programme Highlights:
Well-designed program curriculum is taught by qualified & experienced faculty and clinical experts; adequate theoretical knowledge to radiological and imaging investigations rationally in any clinical set up and carry out and interpret the results; research training program for students; industry/clinical exposure in healthcare organizations of repute.
Core Modules:
Human Anatomy, Human Physiology and Radiation Physics, preparation of patient, Radio Diagnostic procedure, Patient care, Basic construction and function of radiological Equipment, Preventive care and maintenance of radiological equipment.
Tuition Fee
1st Year

₹1,55,000

2nd Year

₹1,25,000

3rd Year

₹1,25,000

4th Year

₹1,25,000
1st Sem

₹92,500

2nd Sem

₹62,500

3rd Sem

₹62,500

4th Sem

₹62,500

5th Sem

₹62,500

6th Sem

₹62,500

7th Sem

₹62,500

8th Sem

₹62,500
Bachelor In Medical Radiology and Imaging Technology
Admission Process
01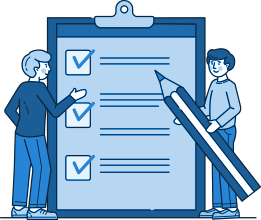 Complete
the Application
02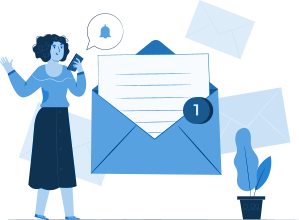 Get Shortlisted
and Receive the
Letter
03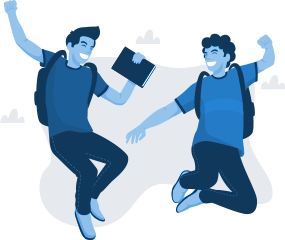 To Book Your
Seat Asap
Bachelor In Medical Radiology and Imaging Technology
Admission Requirement
Candidates who have completed 10+2 with Physics, Chemistry and Biology from CBSE or any other examination recognized as equivalent by GDGU are eligible to apply. In addition , candidates will also have to successfully complete the Goenka Aptitude Test for Admission (GATA) and appear for a personal interview.
He/she has attained the age of 17 years as on 31st December of the year of admission.
Our Facilities

Research & Laboratory Facilities
Computed Tomography Scan Procedures
Computed Tomography Scan Procedures
Bachelor In Medical Radiology and Imaging Technology Syllabus
Type 1
Type 2
Type 3
Type 4
Type 5
Type 6
Type 7
Career Opportunities
Radiology technologist
Diagnostic medical sonographer
CAT scan technologist/CT scan technologist
Radiology Assistant
Ultrasound Technician/ Diagnostic Medical Sonographer
MRI Technician
Ct Tech / Cat Scan Technologist / Ct Scan Technologist
Radiation Safety Officer
Nuclear Medicine Technologist
Application specialist for diagnostic equipments
Placement Expert

Talk to Expert