Code

100204

Delivery

Full-time

Length

4 Years

Credential

B, Optometry
Program Description
B,Optometry is an undergraduate 4 year program designed to impart knowledge and skills needed to become a qualified optometrist. In this vision care science program students are trained on various eye equipment (including lenses and spectacles) which is imbued with the idea of improving the vision of the human eye and remove all kinds of obstacles of sight which an individual may experience. The demand of optometrists in India and abroad is continuously increasing. They make a health assessment, offer clinical advice, prescribe spectacles or contact lenses and refer patients for further treatment, when necessary.Offering primary eye care, optometry is a challenging, stimulating and exceptionally rewarding profession that offers excellent opportunities for work in India and abroad.Department of optometry has collaboration with Dayal Optical, Manthan Eye Institute, Arunodya Desert Eye Hospital Himalaya Optical and Indira Gandhi Eye Hospitals for clinical and research engagements.
Programme Educational Objectives:
The graduates will be knowledgeable in ophthalmic and systemic care to practice as an optometrist.
The graduates will interpret results of common ophthalmic procedures, develop differential and definitive diagnoses, including the skillful use of vision care instruments and material.
The graduates will be skillful in techniques and current technologies, skillful in problem solving, and will possess professional, ethical and compassionate behavior and standards.
The graduates will provide quality eye and vision care through comprehensive and appropriate examination, measurement, assessment, diagnosis, treatment and management of eye and vision conditions.
The graduates will be cognizant and responsive to the health care needs of the community and possess a commitment to continuously improve knowledge and abilities
The graduates will work and communicate effectively in an inter-disciplinary environment, either independently or in a team, and demonstrate significant leadership qualities.
The graduates will possess the initiative and critical acumen required to continuously improve their knowledge through self-study, continuing education programme or higher studies.
Programme Outcomes
On successful completion of this programme, graduates will be able to:
Demonstrate the scientific and statistical principles underlying the practice of optometry.
Examine, diagnose and advise treatment for various ocular disorders
Design, manufacture and prescribe diverse optical aids including spectacles, sunglasses, ophthalmic lenses, contact lenses etc.
Lead actively a team of in various inter-disciplinary and multi-disciplinary health care communities.
Assist Ophthalmologist or efficiently manage and run any ophthalmic or optical clinic industry & trade.
Undertake Public Health Optometry projects and vision screening eye camps for educating on ocular hygiene and related nutritional and environmental counseling.
Recognize epidemiological, environmental and etiological factors that require intervention to prevent visual deterioration or ocular disease.
Demonstrate knowledge of vision care principles that govern ethical decision making and respect for the dignity of the patient.
Obtain the pertinent information about a patient using communication, observation and diagnostic testing.
Use modern techniques and technologies for providing vision care solutions to diverse patient populations.
Recognize the need to engage in lifelong learning through continuing education and research.
Programme Highlights:
Well-designed programme structure & curriculum; qualified & experienced faculty members both from academia and Industry; interdisciplinary project based learning, state-of-the-art laboratories; summer research training program for students; clinical exposure in healthcare organization of repute
Core Modules
Anatomy and physiology, Biochemistry, Optics, Optical pharmacology, Optical assessment, Lens science, Communication skills, Optometric Instruments, Low vision Care, Binocular vision, Contact lenses.
Tuition Fee
1st Year

₹1,29,000

2nd Year

₹99,000

3rd Year

₹99,000

4th Year

₹99,000
1st Sem

₹79,500

2nd Sem

₹49,500

3rd Sem

₹49,500

4th Sem

₹49,500

5th Sem

₹49,500

6th Sem

₹49,500

7th Sem

₹49,500

8th Sem

₹49,500
Bachelor of Optometry
Admission Process
01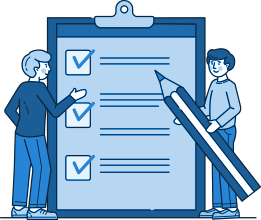 Complete
the Application
02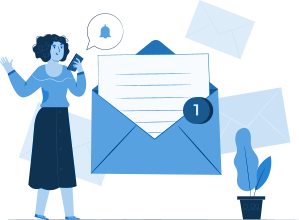 Get Shortlisted
and Receive the
Letter
03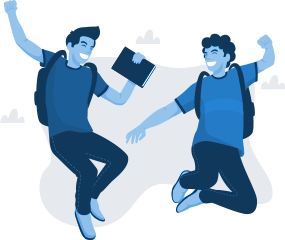 To Book Your
Seat Asap
Bachelor of Optometry
Admission Requirement
Candidates who have completed 10+2 with 50% marks in physics and chemistry as compulsory subjects with Math/Biology from CBSE or any other examination recognized as equivalent by GDGU are eligible to apply. In addition, candidates will also have to appear in GATA (Goenkan Aptitude Test for Admission) and Personal Interview.
He/she has attained the age of 17 years as on 31st December of the year of admission.
Our Facilities

Research & Laboratory Facilities
Basic Chemical Foundation Lab
Optometry lab with phoropter & complete testing platform
Retinoscope and Direct Ophthalmoscope
Snellen Chart for visual acuity testing
Bachelor of Optometry Syllabus
Semester 1
Semester 2
Semester 3
Semester 4
Semester 5
Semester 6
Semester 7
Semester 8
Career Opportunities
Eye Care Hospitals
Healthcare Industry
Vision care Technician
Marketing & Customer Support in Medical Equipment Companies
Academicians
Self entrepreneurial
Low vision Specialist
Contact lens specialist
Placement Expert

Talk to Expert