Code

100201

Delivery

Full-time

Length

3 Years

Credential

Bachelor of Science in Healthcare and Clinical Research
Program Description
Bachelor of Sciencein Healthcare and Clinical Research is a three year degree program that builds a strong foundation towards various basic and allied aspects in clinical and pre-clinical research. The programme on healthcare and clinical research deals with the clinical trial regulations, good clinical practice guidelines, study designs and research methodology involved in bringing a potential drug from the laboratory to the market. An innovative curriculum of this programme will enable students to get requisite clinical skills for carrying out ethical research with scientific merit and also to protect the rights, safety and wellbeing of patients participating in clinical trials. The graduates of this programme could play an important role in investigating biochemical causes of disease and evaluation of new drugs / treatment protocols
Programme Educational Objectives:
The graduates will demonstrate knowledge and skills necessary to take part in a clinical trial research of drugs.
The graduates will develop skills necessary to conduct and manage clinical trials, at multi-centric sites in India and overseas.
The graduates will understand of etiology, pathophysiology, diagnosis and evidence based therapy of various disease states
The graduates will follow good clinical practice and standard operating procedure for clinical research and clinical data management
The graduates will develop continuous professional and technical growth so as to become a clinical professional and successful team leader.
The graduates will be capable of adopting the latest technological advancement in clinical practices by life-long learning with professional and ethical uprightness and socio-economic concerns.
Programme Outcomes:
On successful completion of this programme, graduates will be able to:
Apply knowledge of clinical study design/protocol for efficient clinical data management Understand the regulatory perspectives on clinical research related activities.
Conduct standardized database/procedure testing, data validation, SAE reconciliation and medical coding.
Graduates will adapt to a diverse working environment and participate actively and take leadership in interdisciplinary and multidisciplinary health care communities.
Understand professional and ethical responsibilities in clinical research practice.
Understand and analyze the impact of clinical research practice in a global, economic, environmental, and societal context.
Communicate effectively by oral, written, computing and graphical means.
Understand evolving regulatory processes, standards and practices of ICH GCP in the conduct of different therapeutic trials
Graduates will possess critical acumen for continuously updating their knowledge through self-study or higher education.
Programme Highlights:
Well-defined academic curriculum crafted to current clinical needs; qualified and eminent faculty members from both clinical and academic research backgrounds; transfer of knowledge through project as well as research based activities; interdisciplinary project based learning; state-of-the-art laboratories; exceptional computing facilities; clinical interaction and internships in multispecialty hospitals.
Core Modules:
Basics of human physiology & anatomy; Clinical Research Including introduction, clinical development & regulation, designing & monitoring clinical trials, clinical research project management & outsourcing, Bioavailability and Bioequivalence (BA/BE) Studies; Clinical Research and Healthcare Quality Management.
Tuition Fee
1st Year

₹1,05,000

2nd Year

₹75,000

3rd Year

₹75,000
1st Sem

₹67,500

2nd Sem

₹37,500

3rd Sem

₹37,500

4th Sem

₹37,500

5th Sem

₹37,500

6th Sem

₹37,500
Important Dates
Dates are tentative & subject to notification of state govt/regulatory bodies
Dates

Online Registration Starts on

Slot Booking for online examination

Dates of Entrance Examination #

Date of Admission
Schedule

1st Week of June 2021

Started

July Onwards

Started
Bachelor of Science in Healthcare and Clinical Research
Admission Process
01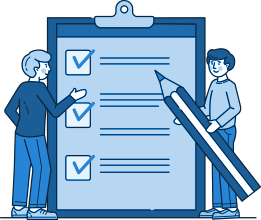 Complete
the Application
02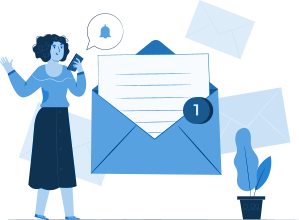 Get Shortlisted
and Receive the
Letter
03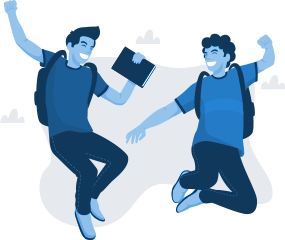 To Book Your
Seat Asap
Bachelor of Science in Healthcare and Clinical Research
Admission Requirement
Applicants who have completed 10+2 with Physics, Chemistry, Mathematics (PCM) or Biology (PCB/ PCMB) as optional subjects individually from CBSE or any other examination recognized as equivalent by GDGU are eligible to apply. In addition to this, the candidate will have to successfully complete the Goenka Aptitude Test for Admission (GATA) and appear for an individual interview.
He/she has attained the age of 17 years as on 31st December of the year of admission.
Our Facilities

Research & Laboratory Facilities
Bachelor of Science in Healthcare and Clinical Research Syllabus
Semester 1
Semester 2
Semester 3
Semester 4
Semester 5
Semester 6
Past Placements
Glenmark Pharmaceuticals
Torrent Pharmaceuticals
Zydus Cadila
Aurobindo Pharma
Sun Pharmaceutical Ltd
Lupin
Reddy's Laboratories
Cipla
KlinicApp
Alembic Pharmaceutical Limited
Career Opportunities
Scientific Writer
Clinical research manager
Clinical research analyst
Bio statistician
Clinical research coordinator
Clinical research associate
Placement Expert

Talk to Expert