Code

100203

Delivery

Full-time

Length

3 Years

Credential

Bachelor of Science (Nutrition & Health)
Program Description
Bachelor of Science (Nutrition & Health) is a single major programme which offers two distinct pathways; Nutrition and Health and a limited opportunity to mix the two. This course investigates the scientific aspects of food science and nutrition and the wider implications of diet on our health and wellbeing. The politics of food in society, involving manufacturers, retailers, consumers and health professionals, are complex and continually evolving. The programme provides a balance of scientific and socio-economic studies of diet, nutrition and related health aspects. Its breadth leads to an appreciation of the key positions of food in society, health and well-being, as well as in the manufacture, marketing and retailing of foods, and a knowledge of the appropriate law and regulations. At the interface between nutrition and health, graduates will be key in the development of new healthy eating trends, advice on proper food choices to individuals or communities, maintain good health, prevent malnutrition or manage therapeutic diet.
Programme Educational Objectives:
Graduates will demonstrate knowledge and skills in the field of public health.Graduates will identify the health problems and needs of a defined population. Graduates will be able to demonstrate leadership qualities by communicating effectively in an interdisciplinary environment, either individually or in a group. Understand the social ecological approach to health promotion and disease prevention. Graduates will discuss key elements of the policy processes and apply them to overcome public health related issues.
Programme Outcomes:
On successful completion of this programme, graduates will be able to:
Demonstrate knowledge and skills acquired through programmes to practice the profession of public health.
Plan, implement and evaluate programs to address identified public health needs in cooperation with community members
Describe how societal, organizational, and individual factors influence public health.
Assure conditions that protect and promote the health of population
Implement a public health program that reflects communication, leadership and advocacy skills.
Describe the ethical and legal bases for public health services.
Apply appropriate methods to assess the risk of communicable and non-communicable diseases in the diverse community.
Use ethical standards for achieving organizational and community health goals.
Recognize the current and emerging public health issues on local, state, national and global levels.
Recognize the need to engage in lifelong learning through continuous education and research.
Programme Highlights
Distinctive academic curriculum, qualified and competent faculty members, transfer of knowledge through scholarly activities, interdisciplinary project based learning, collaboration with renowned organizations, exceptional computing facilities, industry interaction and internships will provide the best platform to learn aspects of Public Health. Some of the major areas that will be covered include Introduction to Health Policy & Management, Fundamentals of Epidemiology, Strategic Planning and Marketing, Health Law and Ethics and Health Policy and Healthcare Financial Management.
Tuition Fee
1st Year

₹1,29,000

2nd Year

₹99,000

3rd Year

₹99,000
1st Sem

₹79,500

2nd Sem

₹49,500

3rd Sem

₹49,500

4th Sem

₹49,500

5th Sem

₹49,500

6th Sem

₹49,500
Important Dates
Dates are tentative & subject to notification of state govt/regulatory bodies
Dates

Online Registration Starts on

Slot Booking for online examination

Dates of Entrance Examination #

Date of Admission
Schedule

1st Week of June 2021

Started

July Onwards

Started
Bachelor of Science (Nutrition & Health)
Admission Process
01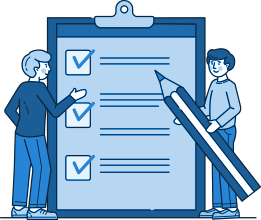 Complete
the Application
02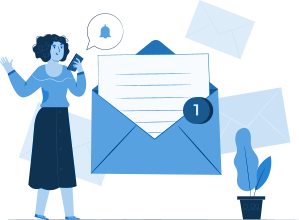 Get Shortlisted
and Receive the
Letter
03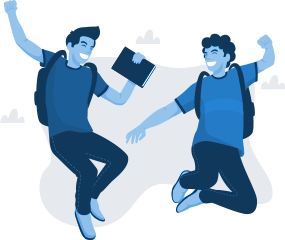 To Book Your
Seat Asap
Bachelor of Science (Nutrition & Health)
Admission Requirement
Candidate shall have passed 10+2 examination conducted by the respective state / central government authorities recognized as equivalent to 10+2 examination by the Association of Indian Universities (AIU) with English as one of the subjects and Physics, Chemistry, Mathematics (P.C.M) and or Biology (P.C.B / P.C.M.B.) as optional subjects individually or have one-year diploma in any nutrition programme or should have Home Science as a subject in 10+2.
Any other qualification approved by the GDGU as equivalent to any of the above examinations. In addition, candidates will have to successfully complete the Goenka Aptitude Test for Admission (GATA) and appear for a personal interview.
Our Facilities

Research & Laboratory Facilities
Extension & Nutritional Intervention Lab II
Extension & Nutritional Intervention Lab II
Extension & Nutritional Intervention Lab IV
Extension & Nutritional Intervention Lab I
Bachelor of Science (Nutrition & Health) Syllabus
Semester 1
Semester 2
Semester 3
Semester 4
Semester 5
Semester 6
Past Placements
Zydus Cadila
Anytimefitness
Fit 7 MS Dhoni Health club & studio
Ypsomed PVT LTD
Career Opportunities
Nutritionist/ Clinical Dietician
Food and Beverage Manager
Self-Entrepreneurial Opportunities
Clinical Nutritionist
Diet Coach
Nutrition Consultant
Nutraceuticals
Freelance Nutritionist
Nutritionist in schools
Placement Expert

Talk to Expert