Code

100212

Delivery

Full-time

Length

4 Years

Credential

Bachelor in Medical Laboratory Sciences
Program Description
Bachelor in Medical Laboratory Sciences is an undergraduate 4 years academic program, with 3.5 years of Didactic learning and 6 months of mandatory Internship.The course aims to provide proficient and balanced training in laboratory medicine and diagnosis. It involves the application of different technologies to diagnose and cure diseases. The students become specialized at analysis of body matter such as fluid, tissue and blood, micro-organism screening, chemical analyses, and cell count. Students also learn to handle advanced lab equipment and perform accurate laboratory tests, with great emphasis on Quality Control and Quality Assurance. Students are trained for careers in diagnostics, academics, laboratory medicine, R & D sectors, quality control and quality assurance and for being entrepreneurs, by setting up their own laboratory.
Programme Educational Objectives:
The graduates will have knowledge in GLP practices required for establishing medical laboratories.
The graduates will be able to function efficiently, confidently and safely in clinical laboratory settings including high-pressure hospital environments.
The graduates will be capable of ethical handling of social issues associated with laboratory and healthcare.
The graduates will have updated knowledge of research trends in health care.
The graduates will be able to work and communicate effectively in an interdisciplinary environment, either independently or in a team and demonstrate significant leadership qualities.
The graduates will engage in life-long learning and professional development through continuing education by postgraduate programs and doctoral level studies.
Programme Outcomes:
Upon successful completion of this course, the student should be able to:
Apply knowledge and technical skills associated with medical lab technology.
Perform routine clinical laboratory procedures within acceptable quality control parameters in hematology, chemistry, immunohematology and microbiology.
Demonstrate technical skills, social behavior, and professional awareness imperative upon a laboratory technician.
Apply problem solving techniques in identification and correction of procedural errors, instrument malfunctions and verifying the accuracy of laboratory results.
Demonstrate ability to plan and implement professional activities.
Understand professional and ethical responsibility in Medical lab technology practices.
Efficiently execute well-designed research experiments and contribute to organization, analysis and interpretation of clinical data.
Understand the impact of laboratory tests in a global and environmental context.
Work as a leader in the diverse professional and industrial research areas.
Communicate effectively by oral, written and graphical means.
Recognize the need to engage in lifelong learning through continuing education and research.
Programme Highlights
Distinctive academic curriculum, qualified and competent faculty members, transfer of knowledge through scholarly activities, interdisciplinary project based learning, state-of-the-art laboratories, exceptional analytical and testing facilities, industry interaction and internships for clinical exposure.
Core Modules:
Clinical Chemistry (chemical analysis of body fluids), Haematology (blood related), Immunology (study of immune system), Microbiology (study of bacteria and other disease organisms) , Cytotechnology (study of human tissue), Phlebotomy, Urine analysis, Coagulation, Parasitology, Blood Sample Matching, Drug Efficacy Tests and Serology, Blood banking,
Tuition Fee
1st Year

₹1,55,000

2nd Year

₹1,25,000

3rd Year

₹1,25,000

4th Year

₹1,25,000
1st Sem

₹92,500

2nd Sem

₹62,500

3rd Sem

₹62,500

4th Sem

₹62,500

5th Sem

₹62,500

6th Sem

₹62,500

7th Sem

₹62,500

8th Sem

₹62,500
Bachelor in Medical Laboratory Sciences
Admission Process
01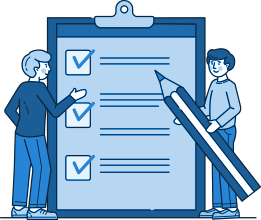 Complete
the Application
02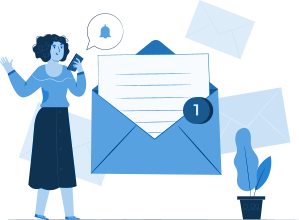 Get Shortlisted
and Receive the
Letter
03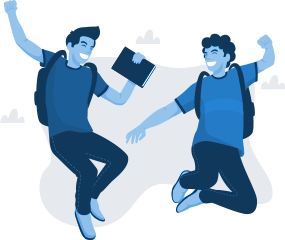 To Book Your
Seat Asap
Bachelor in Medical Laboratory Sciences
Admission Requirement
For First year Bachelor in Medical Laboratory Sciences
Candidates shall have passed 10+2 examination conducted by the respective state / central government authorities recognized as equivalent to 10+2 examination by the Association of Indian Universities (AIU) with Physics and Chemistry as compulsory subjects along with one of Mathematics/Biology/Biotechnology. In addition, candidates will have to successfully complete the Goenka Aptitude Test for Admission (GATA) and appear for a personal interview.
For Lateral entry (to third Semester in Bachelors in Medical Laboratory Sciences)
The candidate who has passed 3 year diploma (MLT) after Matric and two year diploma after 10+2 shall be eligible for admission to the relevant branch of B.Sc. (MLT) in 2nd year through lateral entry.
Our Facilities

Research & Laboratory Facilities
Student learning the Phlebotomy techniques
Students isolating Microorganisms from different samples
Students learning Advanced Biochemistry Techniques - ELISA
Students learning basic Biochemical analysis techniques
Students learning basic Biochemical analysis techniques
Students learning basic Biochemical analysis techniques - Use of Colorimeter
Students learning Sterilization Techniques - Use of Autoclave
Students learning the basic manual techniques - Cell Counting
Students learning the basic manual techniques - Paraffin blocking
Students learning the basic techniques -Section Cutting
Students learning the basic techniques -Section Cutting
Bachelor in Medical Laboratory Sciences Syllabus
Semester 1
Semester 2
Semester 3
Semester 4
Semester 5
Semester 6
Career Opportunities
Medical Laboratory technologist
Junior Medical Lab Technologist
Laboratory Manager/ Supervisor
Blood Bank technologist and Supervisor
R&D Scientist
Placement Expert

Talk to Expert