Code

100210

Delivery

Full-time

Length

4 Years

Credential

B.Sc Nursing
Program Description
B.Sc. Nursing is a Four year degree programme designed to provide individuals with a competence and standards required for the practice of professional nursing care at state, national and international levels. The course involves nursing of the wounded or ill. The course curriculum as prescribed by Indian Nursing Council is followed to prepare its aspirants to become exemplary citizens by adhering to a code of ethics and professional conduct associated with nursing practices. They are up-skilled to realize personal, social and professional commitment so as to respond to global aspirations.
The rules/regulation prescribed by Indian Nursing Council and Directorate of Medical Education and Research, Haryana is followed for course commencement and assessments. A candidate is required to attain at least 75% attendance in individual courses considering theory, practical and clinical training separately to be eligible to appear for the respective examinations.
Programme Educational Objectives:
PEO1- Produce knowledgeable competent nurses with clear critical thinking skills who are caring, motivated, assertive and well-disciplined responding to the changing needs of profession, healthcare delivery system and society.
PEO2- Prepare graduates to assume responsibilities as professional, competent nurses and midwives in providing promotive, preventive, curative and rehabilitative healthcare services in hospital or public health settings.
PEO3- Prepare nurses who can make independent decisions in nursing situations within the scope of practice, protect the rights of individuals and groups and conduct research in the areas of nursing practice and apply evidence-based practice.
PEO5- Prepare nurses to assume the role of practitioner, teacher, supervisor and manager in clinical or public health settings.
Programme Outcomes:
The B.Sc. Graduate nurse will be able to:
PO1- Provide holistic care recognizing individual patient's preferences, values and needs, that is compassionate, coordinated, age and culturally appropriate safe and effective care.
PO2- Demonstrate accountability for the delivery of standard-based nursing care as per INC standards that is consistent with moral, altruistic, legal, ethical, regulatory and humanistic principles.
PO3- Influence the behaviour of individuals and groups within their environment and facilitate establishment of shared goals.
PO4- Demonstrate awareness and responsiveness to the context of healthcare system and ability to manage resources essential to provide optimal quality of care.
PO5- Use technology and synthesize information and collaborate to make critical decisions that optimize patient outcomes.
PO6- Interact effectively with patients, families and colleagues fostering mutual respect and shared decision making to enhance patient satisfaction and health outcomes.
PO7- Function effectively within nursing and interdisciplinary teams, fostering open communication, mutual respect, shared decision making, team learning and development.
PO8- Minimize risk of harm to patients and providers through both system effectiveness and individual performance.
PO9- Use data to monitor the outcomes of care processes and utilize improvement methods to design and test changes to continuously improve the quality and safety of healthcare system.
PO10-Identify, evaluate and use the best current evidence coupled with clinical expertise and consideration of patient's preferences, experience and values to make practical decisions.
PO11- Recognize the need to engage in independent and life-long learning in the broadest context of technological change in the field of pharmacy through continuing education and research.
Program Highlights:
Well-designed program curriculum; qualified and experienced members of the faculty supported by rigorous hands-on training in multispecialty hospitals to prepare competent, caring and compassionate nursing professionals to serve the precise need of the patients with different ailments.
Core Modules:
Some of the major areas that will be covered are Nursing foundations; Community Health Nursing; Geriatric Nursing, Child Health Nursing, communication skills, Mental Health Nursing, Midwifery/ Obstetrics and Gynecology, Forensic Nursing & Indian Laws, Health/Nursing Informatics & technology, etc.
Career Avenues:
Nursing as a career is truly rewarding not only for women but also for men. Due to the expeditious augmentation of multispecialty hospitals and health-related industries, there is a significant demand of skilled and professional nursing staff in varied specialties in India and abroad. They work under the aegis of qualified medical professionals and impart due assistance as specialists, educators and administrators. Qualified nurses find decent jobs in both government and private sectors, hospitals, clinics, nursing homes, the Armed Forces, in various healthcare initiatives and schemes run by the Government, targeting specific communities and rural areas. Some of the job profiles in nursing healthcare profession are:
Chief Nursing Officer: A Chief Nursing Officer has the responsibility for overseeing and coordinating the organization's nursing department and monitors its daily operations. Nurse Manager: A Nurse Manager evaluates the performance of all staff nurses and provides their feedback. He/She has to mentor and develop education programs, contribute to staff's professional development, interview and hire nurses and other medical staff.
Critical Care Nurse: Also known as ICU nurses, they use their skills to take care of the patients who are critically ill and at high risk from life-threatening health problems.
Community Health Specialist: A Community Health Specialist has the responsibility of developing and implementing the health programs in the community they live in. They work on a one-on one basis with the community for providing healthcare related information to their clients.
Paramedic Nurse: Their primary job is to respond to 911 calls for emergency medical assistance, bandaging wounds, assessing patient conditions and determining the best course of treatment.
Rehabilitation Specialist: Rehabilitation Specialists have to work towards improving the quality of life for patients with mental disabilities. These specialists work closely with psychiatrists, mental health counselors, clinical social workers and rehabilitation counselors.
Academics: B.Sc. Nursing program allows candidates to further pursue higher studies to explore academic and research positions.. Aspirants can opt for further education in the diverse discipline associated with nursing options like M.Sc. Nursing, Master of Public Health, MBA in hospital Administration etc.
Entry Requirements:
The minimum age for admission shall be 17 years on 31st December of the year in which admission is sought. The maximum age limit for admission shall be 35 years.
Minimum Educational Qualification:
10+2 class passed with Science (PCB) & English Core/English Elective with aggregate of 45% marks from recognized boards under AISSCE/CBSE/ICSE/SSCE/HSCE or other equivalent Board.
Vocational ANM's/ RANMs are also eligible.
Students appearing in 10+2 examinations in Science conducted by National Institute of Open School with 45% marks.
Candidates should be medically fit.
In addition candidates will have to successfully complete the Goenka Aptitude Test for Admission (GATA) and appear for a personal interview.
Tuition Fee
1st Year

₹2,35,000

2nd Year

₹1,95,000

3rd Year

₹1,95,000

4th Year

₹1,95,000
1st Sem

₹1,37,500

2nd Sem

₹97,500

3rd Sem

₹97,500

4th Sem

₹97,500

5th Sem

₹97,500

6th Sem

₹97,500

7th Sem

₹97,500

8th Sem

₹97,500
B.Sc Nursing
Admission Process
01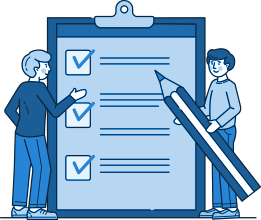 Complete
the Application
02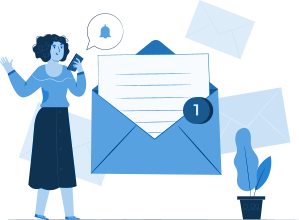 Get Shortlisted
and Receive the
Letter
03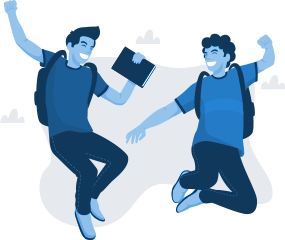 To Book Your
Seat Asap
B.Sc Nursing
Admission Requirement
Candidate shall have passed 10+2 examination conducted by the respective state / central government authorities recognized as equivalent to 10+2 examination by the Association of Indian Universities (AIU) with English as one of the subjects and Physics, Chemistry, Biology (P.C.B) as subjects individually or any other qualification approved by the GDGU as equivalent to any of the above examinations.
In addition candidates will have to successfully complete Goenka Aptitude Test for Admission (GATA) and appear for a personal interview
He/she has attained the age of 17 years as on 31st December of the year of admission.
International students should have possess 10+2 qualification as mentioned above and submit AIU equivalence certificate for the same.
Our Facilities

Research & Laboratory Facilities
B.Sc Nursing Syllabus
Semester 1
Semester 2
Semester 3
Semester 4
Semester 5
Semester 6
Semester 7
Semester 8
Career Opportunities
Chief Nursing Officer
Critical Care Nurse
Community Health Specialist
Paramedic Nurse
Rehabilitation Specialist
Academics
Placement Expert

Talk to Expert