Code

100009

Delivery

Full-time

Length

2 Years

Credential

Diploma in Ophthalmic Technology
Program Description
Diploma in Ophthalmic Technology is a two year diploma program designed to build a trained and qualified professional who assists ophthalmologists in order to diagnose and treat patients. An innovative curriculum of this programme will enable students to get requisite skills for carrying out diagnostic and therapeutic procedures that are standard in ophthalmology.Optometrists are trained professionals involved in diagnosis and treatment of visual defects with the help of optical instruments. In this vision care science program students are trained on various eye equipment (including lenses and spectacles) which is imbued with the idea of improving the vision of the human eye and removing all kinds of obstacles of sight which an individual may experience.Optometry is a challenging, stimulating and exceptionally rewarding profession that offers excellent opportunities for work in India and abroad.
Programme Educational Objectives
To prepare students to succeed in employment/profession and/or to pursue graduation in Bachelor of Optometry
To provide students with a solid foundation in eye care fundamentals required to formulate, analyze & cure various ailments related to ophthalmic field.
To equip students with technical competence to perform various ophthalmic procedures.
To demonstrate responsible, ethical, and professional patient care.
To become effective technical communicators, orally and in writing, and effective team members capable of working effectively in groups on ophthalmic problems.
To enhance their skills and embrace new eye care technologies through self-directed professional development.
To provide students with an academic environment that fosters excellence, transparency, leadership and promotes awareness of life-long learning.
Program Outcomes:
Upon the completion of the course student will be able to:
knowledge associated with ophthalmic technology.
Develop skill in design and manufacturing of spectacle lenses
Be an active part of the team of various interdisciplinary and multidisciplinary health care communities.
Understand professional and ethical responsibility in ophthalmic care practices.
Undertake public health optometry projects for educating /counseling the society at large under the supervision of an optometrist / ophthalmologist
Understand the impact of ophthalmic procedures/tests in a global and environmental context.
Demonstrate knowledge of vision estimation principles that govern ethical decision making and respect for the dignity of the patient.
Obtain the pertinent information about a patient using communication, observation and diagnostic testing.
Use modern techniques and technologies for providing vision care solutions to diverse patient population.
Recognize the need to engage in lifelong learning through skill development.
Programme Highlights
Well-designed programme curriculum; qualified and experienced members of the faculty supported by rigorous hands; on training in areas such as examining patients, basic treatment of vision problems; work on eye testing and other ophthalmic equipment; monitoring patients, prescribing and dispensing spectacles.
Skill based training in collaboration with primary eye care centres , optical stores and hospitals.
Core Modules:
Some of the major areas that will be covered are basic human sciences, basic physics of light, communication skills, computer science, basic pharmacology, basic orthoptics, basic ocular sciences, ophthalmic instrumentation visual optics, ocular diseases and conditions, dispensing optics, etc.
Tuition Fee
1st Year

₹90,000

2nd Year

₹60,000
1st Sem

₹60,000

2nd Sem

₹30,000

3rd Sem

₹30,000

4th Sem

₹30,000
Important Dates
Dates are tentative & subject to notification of state govt/regulatory bodies
Dates

Online Registration Starts on

Slot Booking for online examination

Dates of Entrance Examination #

Date of Admission
Schedule

Started

Ongoing

June- July

June- July
Diploma in Ophthalmic Technology
Admission Process
01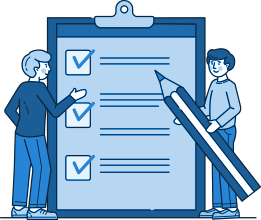 Complete
the Application
02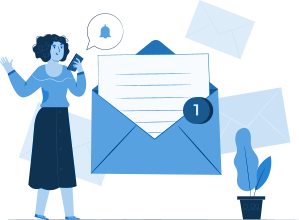 Get Shortlisted
and Receive the
Letter
03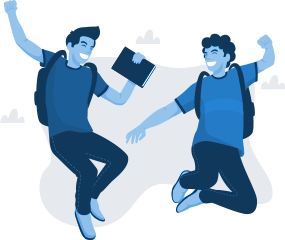 To Book Your
Seat Asap
Diploma in Ophthalmic Technology
Admission Requirement
Candidates shall have passed 10+2 in science stream with physics and chemistry as compulsory subjects along with one of math/biology.
In addition, candidates will also have to appear in GATA (Goenkan Aptitude Test for Admissions) and personal interview.
Our Facilities

Research & Laboratory Facilities
Basic Chemical Foundation Lab
Optometry lab with phoropter & complete testing platform
Retinoscope and Direct Ophthalmoscope
Snellen Chart for visual acuity testing
Diploma in Ophthalmic Technology Syllabus
Past Placements
Pal Physiotherepy
Fortis Healthcare Limited
Prayag Hospital
Max Healthcare Institute Ltd
Optum (A United Health Group)
Medlife
Alembic Pharmaceuticals
Pacific Ventures Pvt Ltd
CARE HEALTH INSURANCE LIMITED
Pathkind
Career Opportunities
Vision care Technician
Eye doctors
Placement Expert

Talk to Expert