Code

100001

Delivery

Full-time

Length

2 Years

Credential

Diploma
Program Description
D. Pharmacy is a two years programme in addition to 500 hours practical training spread over a period of not less than 3 months. The D. Pharm programme is duly approved by Pharmacy Council of India and Government of Haryana. The syllabus and curriculum prescribed by Pharmacy Council of India is followed for D. Pharm Programme. This shorter version of programme in pharmacy is specifically designed to create professionals who can prepare, analyze and dispense various pharmaceutical dosage forms. They also receive in-plant training in government hospitals through which the communication skill with the patients and the confidence towards the profession are improved significantly. After D. Pharm, the students can pursue higher studies in Pharmacy by joining B. Pharm. (Lateral Entry Programme) (Direct Admission to B. Pharm. Third Semester)
Programme Educational Objectives :
Students will demonstrate basic knowledge in pharmacy complemented by the appropriate clinical skills and attributes.
Students will ethically apply their knowledge and skills of pharmacy with an understanding of realistic constraints for the overall benefit of the society.
Students will understand and admire the role of pharmacists in the development of a healthy society.
Students will engage in life-long learning and professional development through continuing education by graduate /postgraduate programs and doctoral level studies.
Students will be able to demonstrate leadership qualities and entrepreneur skills by working and communicating effectively in an interdisciplinary environment, either independently or in a team.
Students will be cognizant and responsive to the health care needs of the community and possess a commitment to continuously improve knowledge and abilities.
Students will be skillful in current techniques and technologies, skillful in problem solving, and will possess professional, ethical and compassionate behavior and standards.
Programme Outcomes:
Upon the completion of the course student will be able to:
Demonstrate the knowledge and clinical skills in basic pharmaceutical sciences to facilitate their overall professional development.
Manage effectively various resources for successful completion of pharma projects/assignments within the stipulated time.
Identify and solve problems related to pharmacy practice for the patient's compliance.
Act efficiently as a leader in the practice of the pharmacy profession with multidisciplinary healthcare teams.
Understand and appreciate the role of pharmacists in developing a healthy society.
Undertake Public Health care projects and camps for educating society about safe and optimal use of pharmaceuticals.
Recognize environmental and societal factors that require intervention of pharmacists to provide healthcare solutions.
Understand the code of ethics of pharmacy in professional and social contexts that govern decision making and respect for the dignity of the patient.
Demonstrate excellent communication skills with effective exchange of professional information.
Create, select and apply current tools and techniques of pharmacy field tools necessary for solving pharmaceutical problems.
Recognize the need to engage in lifelong learning through continuing education and research.
Programme Highlights:
Distinct academic programme curriculum; qualified & experienced faculty members both from academia and industry; interdisciplinary project based learning, state-of-the-art laboratories; summer research training program for students; industrial/clinical exposure in healthcare organization of repute and in- house Pharmacy Practice School
Core Modules:
Human Anatomy & Physiology; Health Education & Community Pharmacy; Pharmaceutical Chemistry; Pharma Jurisprudence; Pharmacognosy; Pharmacology; Biochemistry & Clinical Pathology; Pharmaceutics; Drug store and Business Management, Pharmacy Practice.
Tuition Fee
1st Year

₹1,55,000

2nd Year

₹1,25,000
1st Sem

₹92,500

2nd Sem

₹62,500

3rd Sem

₹62,500

4th Sem

₹62,500
Diploma in Pharmacy
Admission Process
01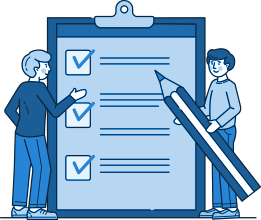 Complete
the Application
02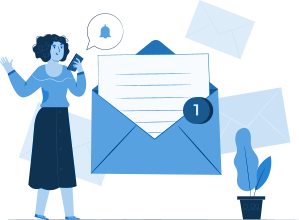 Get Shortlisted
and Receive the
Letter
03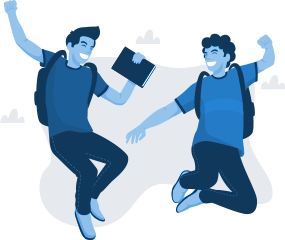 To Book Your
Seat Asap
Diploma in Pharmacy
Admission Requirement
Candidates who have completed 10+2 in science stream with physics and chemistry as compulsory subjects with any one the Math/Biology/Biotechnology or any other equivalent qualification.
In addition candidates will also have to appear in GATA (Goenkan Aptitude Test for Admission) and Personal Interview.
He/she has attained the age of 17 years as on 31st December of the year of admission.
Career Opportunities
Pharmacist
Sales & Marketing Executive
Placement Expert

Talk to Expert