Code

100308

Delivery

Full-time

Length

2 Years

Credential

Master of Optometry
Program Description
Masters of Optometry is a postgraduate programme designed to impart advanced knowledge and speciality skills to optometry graduates to offer expert advice for timely diagnostic intervention. The curriculum of this program ensures in upgrading the academic hallmark of graduates to specialise in the fields of low vision, advanced contact lenses, binocular vision, vision therapy, rehabilitation, neuro optometric rehabilitation and behavioural optometry etc. This programme is well suited to Graduates aspiring for guided research to widen the scope of clinical practice with using latest eye equipment (including lenses and spectacles) which is imbued with the idea of improving the vision of the human eye and removing all kinds of obstacles of sight which an individual may experience.
Programme Educational Objectives:
PEO1- Know the structure and function of visual and systemic systems.
PEO2- Know the normal range of clinical findings.
PEO3- Recognize pre-disposing epidemiological, environmental, and etiological factors that require intervention to prevent visual deterioration or ocular disease.
PEO4- Understand the principles underlying the use of ophthalmic devices and procedures in the diagnosis, treatment, and management of visual conditions.
PEO5- Understand the mechanisms and interactions of pharmacological agents along with their safe and effective use in the diagnosis and treatment of ocular conditions.
PEO6- Understand the pathogenesis of disease and the implications for ocular health and function and be knowledgeable in ocular and laboratory testing used in the assessment of systemic, visual and ocular function.
PEO7- Know the scientific and statistical principles underlying the practice of optometry.
PEO8- The graduates will possess the initiative and critical acumen required to continuously improve their knowledge through self-study, continuing education programme or higher studies.
Programme Outcomes:
Upon the completion of the programme student will be able to:
PO1- Demonstrate the scientific and statistical principles underlying the practice of optometry.
PO2- Examine, diagnose and advise treatment for various ocular disorders PO3- Design, manufacture and prescribe diverse optical aids including spectacles, sunglasses, ophthalmic lenses, contact lenses etc.
PO4- Lead actively a team of in various interdisciplinary and multidisciplinary health care communities.
PO5- Assist Ophthalmologist or efficiently manage and run any ophthalmic or optical clinic industry & trade.
PO6- Undertake Public Health Optometry projects and vision screening eye camps for educating on ocular hygiene and related nutritional and environmental counseling.
PO7- Recognize epidemiological, environmental and etiological factors that require intervention to prevent visual deterioration or ocular disease.
PO8- Demonstrate knowledge of vision care principles that govern ethical decision making and respect for the dignity of the patient.
PO9- Obtain the pertinent information about a patient using communication, observation and diagnostic testing.
PO10- Use modern techniques and technologies for providing vision care solutions to diverse patient populations.
PO11- Recognize the need to engage in lifelong learning through continuing education and research.
Programme Highlights:
Well-designed programme structure & curriculum; qualified & experienced faculty members both from academia and Industry; interdisciplinary project based learning, state-of-the-art laboratories; summer research training program for students; clinical exposure in healthcare organization of repute
Core Modules:
Epidemiology & Community Eyecare and Research Methodology & Biostatistics, Ocular Diseases and Diagnostics , Optics, Optical pharmacology, Optical assessment, Lens science, Pediatric Optometry & Binocular Vision, Optometric Instruments, Low vision Care, Binocular vision, Contact lenses.
Career Avenues:
Optometry is a challenging, stimulating and exceptionally rewarding profession that offers excellent opportunities for work in India and abroad.
Self entrepreneurial opportunities: Post-Graduates can establish an independent practice by starting their own eye clinic, optical shop, lens manufacturing unit etc.
Eye Care Hospitals: As Senior optometrist in public and private eye care hospitals in eye care provision at the primary level, and can also assist at secondary and tertiary levels where possible, working with ophthalmologists and other eye care providers towards the unified goal of combating blindness.
Healthcare Industry: Post graduates can work with optician showrooms, contact lens and ophthalmic lens industry etc. Optometrists can also seek employment with any multinational organisation dealing with eye care products as professional services executives or take up teaching as a career. Optometrists could also take up the work of occupational health specialists in the vision care of industrial workers.
Academics: Post Graduate can work as expert faculty in various optometry institutions.
Research: Students can get lucrative job offers as Research Associate/Scientist in industry involved in manufacturing of various eye care devices and other associated products.
Entry Requirements:
Candidates should have completed Bachelor degree in Optometry or equivalent programme with minimum of 50% marks from any Indian University, which is member of Association of Schools and Colleges of Optometry (ASCO), India & Optometry Council of India (OCI)
Candidates belonging to foreign student's category should have completed Bachelor degree in Optometry [B.Optom], or equivalent course from any University, which is affiliate member of World Council of Optometry (WCO) and / or is recognized by a competent educational body like a national council / association of the country of origin of the candidate / AIU.
Candidates should have completed 22 years of age as on 31 December of the year of admission
USP:
Unique campus clinics as center of excellence in Vision Sciences.
Blended mode of learning including LMS and Online Lectures
Industry oriented curriculum with outcome based practices
Experienced Faculty Members with Rich Experience from Academia and Industry
State of the art Infrastructure Facilities including hi tech classroom, Modular Labs.
Well Structured interface with eye care hospitals and corporate world for optimum Career Counselling, Training and Placement Support
Scholarship to Meritorious students for academic enrichments
A High-Tech Green Campus with High Speed Wi-Fi/Wi-Max (4G) Connectivity
Proven Leadership with Vision & Integrity
Developing students with high Employability Index (HEI) with a dedicated Employability, Placement & Career Advancement Cell (EPCAC)
Tuition Fee
1st Year

₹1,05,000

2nd Year

₹75,000
1st Sem

₹67,500

2nd Sem

₹37,500

3rd Sem

₹37,500

4th Sem

₹37,500
Master of Optometry
Admission Process
01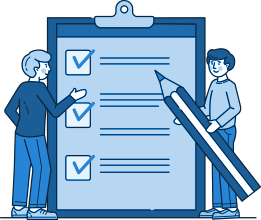 Complete
the Application
02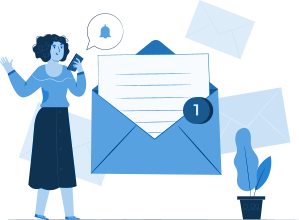 Get Shortlisted
and Receive the
Letter
03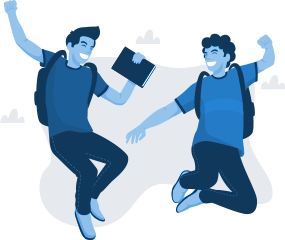 To Book Your
Seat Asap
Master of Optometry
Admission Requirement
Eligibility Criteria
Bachelor of Optometry or equivalent from a recognised university/Institution with pass marks (50%) or minimum 5.5 CGPA.
He/she has Qualified CET / interview / Entrance test / Goenkan Aptitude Test conducted for the purpose.
International students should possess aforementioned qualification and submit AIU equivalence certificate for the same.
Our Facilities

Research & Laboratory Facilities
Basic Chemical Foundation Lab
Optometry lab with phoropter & complete testing platform
Retinoscope and Direct Ophthalmoscope
Snellen Chart for visual acuity testing
Master of Optometry Syllabus
Semester 1
Semester 2
Semester 3
Semester 4
Career Opportunities
Research Associate/Scientist
faculty in optometry institutions
Optometrists in public and private eye care hospitals
Self entrepreneurial opportunities
Eye Care Hospitals
Healthcare Industry
Academics
Placement Expert

Talk to Expert