Code

100301

Delivery

Full-time

Length

2 Years

Credential

Master of Science Healthcare and Clinical Research
Program Description
Master of Science Healthcare and Clinical Research is an interdisciplinary study program with the right blend of basics of clinical research, pharmacology, clinical trials, biostatistics, drug regulatory affairs and ethics. The program focuses on imparting knowledge and thorough understanding of the basic concepts in clinical trials. It provides multidisciplinary learning with eminent scientists from reputed Pharmaceutical Industries and Academia. The teaching and learning methods used in this program include lectures, tutorials, practical hands-on training, seminars and workshops. In order to attain learning outcomes of the program, assessments require students to integrate theory and apply it to practical aspects of clinical research.
Program Educational Objectives:
To develop knowledge and skilled professionals to perform clinical Trials, at multi-centric destinations in India and abroad
To pursue successful industrial, academic and research careers in specialized fields of clinical research
Solve problems through application of critical thinking and evidence-based processes
To adopt Good Clinical Practice and Standard Operating Procedure for Clinical Research and Clinical Data Management
Post Graduate will be capable of adopting latest technological advancement in clinical practices by life-long learning with professional and ethical uprightness and socio-economic concerns.
Program Outcomes:
On successful completion of this programme, graduates will be able to:
Apply knowledge of clinical study design/protocol for efficient clinical data management
Understand the roles and responsibilities of the different stakeholders in clinical research
Conduct standardized database/procedure testing, data validation, SAE reconciliation and medical coding
Participate actively and take leadership in interdisciplinary and multidisciplinary health care communities.
Understand and analyze the impact of clinical research practice in a global, economic, environmental, and societal context
Communicate effectively by oral, written, computing and graphical means
Understand evolving regulatory processes, standards and practices of ICH GCP in the conduct of different therapeutic trials
Graduates will possess critical acumen for continuously updating their knowledge through self-study or higher education
Program Highlights:
Well-designed program curriculum is taught by qualified & experienced faculty and clinical experts; adequate theoretical knowledge to plan lab investigations rationally in any clinical set up and carry out and interpret the results; research training program for students; industry/clinical exposure in healthcare organizations of repute.
Core Modules:
Clinical Research Including introduction, Research operations management, epidemiological principles relevant to clinical research, clinical data management & biostatistics, medical writing, medical records management & concepts in clinical trials, research methodology & concepts in clinical trials, quality control, quality assurance and total management in clinical trials.
Tuition Fee
1st Year

₹1,29,000

2nd Year

₹99,000
1st Sem

₹79,500

2nd Sem

₹49,500

3rd Sem

₹49,500

4th Sem

₹49,500
Master of Science Healthcare and Clinical Research
Admission Process
01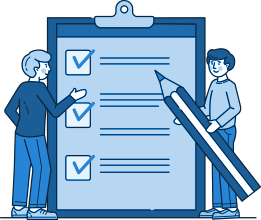 Complete
the Application
02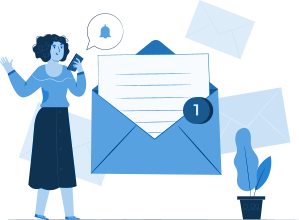 Get Shortlisted
and Receive the
Letter
03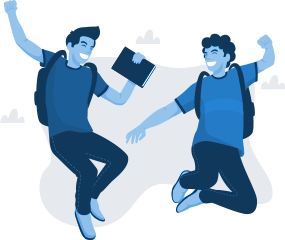 To Book Your
Seat Asap
Master of Science Healthcare and Clinical Research
Admission Requirement
Applicants who have accomplished graduation from a recognized university in any of: Life Sciences (Biochemistry, Pharmacology, Toxicology, Biotechnology, Microbiology, Botany or Zoology), Pharmacy, Nursing, Dental, Medicine, Biotechnology and Biomedical Engineering or any other qualification affirmed by the GDGU as equivalent to any of the above examinations.
In addition, candidates should effectively complete the Goenka Aptitude Test for Admission (GATA) and appear for an individual interview.
Our Facilities

Research & Laboratory Facilities
Master of Science Healthcare and Clinical Research Syllabus
Semester Label 1
Semester Label 2
Semester Label 3
Semester Label 4
Career Opportunities
Clinical research manager
Scientific Writer
Clinical research associate
Clinical research coordinator
Bio statistician
Clinical research analyst
Placement Expert

Talk to Expert