Dr. Jaspreet Singh
Associate Professor & Faculty IN charge, Computer Science & Engineering Dept.
Qualification: Engineering (Dip.), M.Tech.(IT), Ph.D
College/University: BTE, GGSIPU, GGSIPU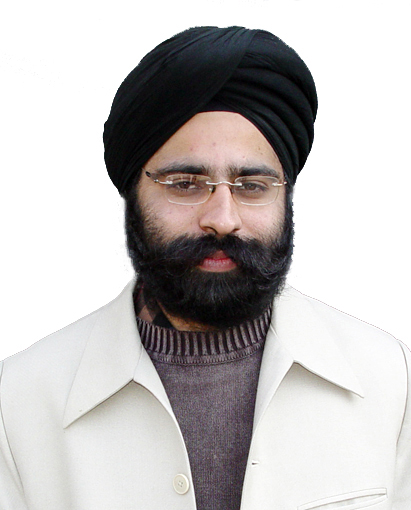 Introduction:
Dr. Jaspreet Singh is Ph.D and M.Tech from GGSIPU, UGC-NET and GATE qualified. Nine SCI/SCIE papers and about 25 Scopus, three authored/edited books, 3 patents awarded/published, Invited as Keynote Speaker/ Session Chair/ Resource Person/Editorial Member in different FDP, Conferences, and Journals, and a rich experience of handling academic and administrative responsibilities like HoD, Curriculum Coordinator, Development of new Programs, Member-Board of Studies, headed Mergers & MoUs, member DRC, etc.
Faculty Incharge: Computer Science & Engineering and Program Chair for
B.Tech., BCA and MCA
Curriculum Coordinator for Engineering (All). Introduction & Development of
new Programmes like B.Tech. CSE(AI&ML), B.Tech. CSE(Data Science), BCA,
MCA, Integrated BSc-M.Sc (Analytics & Big Data), etc.
Industry Partnerships & MoU with leading IT Majors like Microsoft, Apple,
Greatlearning and iNurture
Member, Board of Studies, GDGU
Contribution to Profession and Awards (from 2015)
Outstanding Research Award 2022 by CIEMA for contribution in the area of ML and Wireless Networks.
Delivered Keynote Address on "Research Publication & Metrics" in ISTTP-6 org. by Raj Rishi Govt. Autonomous College
Keynote Address at conference RISEM 2022 organized by DPGITM on 11-12 May 2022
Resource Person for a webinar on 'Building Wireless Network Community and GPON Training' on 8th August 2020, org. by CSC E-Governance Services (Govt. of India) and IEEE Blended Learning
Invited resource person in the 5-day FDP (TEQIP-III) on Ad hoc and Sensor Networks org. by ABES Engineering College
Best Club Mentorship for representing Coder's Club at GD Goenka University
Mentor award for International winning project at IRIS 2021
Mentored Award Winning team "STARTUP FORCE" in Smart India Hackathon, SIH-2020, org. by MHRD, Problem Statement SR272, Dept. of IT and Biotechnology, Karnataka
SCOPUS INDEXED PUBLICATIONS


Aliyu Y, Singh J. MALARIA PREDICTION MODEL USING MACHINE LEARNING ALGORITHMS. Turkish Journal of Computer and Mathematics Education. May 2021, 12(2), June 2021
Shashi Tanwar and Jaspreet Singh. RESNEXT BASED IMAGE CLASSIFICATION MODEL FOR PLANT DISEASE IDENTIFICATION. Journal of Huazhong University of Science and Technology 50, 4(8.), April 2021
"Automated Disease detection and classification of plants using Image Processing Approaches: A Review", in Springer Conference IC4S, org. by Krishna Engineering College, Ghaziabad, Oct. 3-4 2020.
Automation of Detection of Social Network Mental Disorders - A Review in Conf. ICCRDA-2020, organized by Suleyman Demirel University and Isparta Applied Sciences University, Turkey, 24 Oct. 2020.
"Comparative study of various Intrusion Detection Techniques for Android Malwares", in Springer Conference IC4S, org. by Krishna Engineering College, Ghaziabad, Oct. 3-4 2020.
Paper titled "Statistical Belief Model to Analyze Outcome Using Bayesian
Networks" in Data Science and Analytics, REDSET Springer Proceedings-Data
Science and Analytics 2019, pp.258-265, ISBN: 978-981-15-5830-6, May 2020.
Paper titled "A solution to skewed load distribution problem in shortest path
methods", IEEE International Conference 3ICT 2018, University of Bahrain,
Bahrain, ISBN: 978-1-5386-9207-3, published Oct 2019, pp- 1-6. ISBN: 978-1-
5386-9207-3
Paper titled "A Comparative analysis of mobile ad hoc network protocols" in
IJSRD Journal, Vol 5(8), Oct 2017, pp. 686-689.
Paper titled "An efficient and Scalable approach to build a Robust Network
using MANETs" published in International Journal of Engineering, Business and
Enterprises Applications, Issue 13 Vol. 1, 2015, ISSN: 2279-0039, pp. 13-17.
"A Review of current Routing Solutions for ad hoc Networks", published in,
Issue 17 Volume 1, 2016. IJETCAS, ISSN: 2279-0055, pp. 60-64
Paper titled: "Measuring the Effectiveness of Multi Path Routing as a function
of Increased Path Availability" published in IEEE Xplore for the Conference:
ICRITO 2014, ISBN: 978-1-4799-6895-4
Paper titled "Reactive Routing in MANETs: A Performance Evaluation"
published in American International Journal of Research in Science,
Technology, Engineering & Mathematics, 6(3), March-May, 2014, pp. 253-257,
ISSN: 2328-3580
Paper titled "Building Efficient and scalable Networks using Mobile Ad Hoc
Networks" selected in "Global R&D Summit-2013", organized by DST on 25 th
and 26 th July, 2013.
Paper titled "Monitoring QoS in Ad Hoc Networks" selected in "International
Conference on Innovative Technologies (ICIT-09)" organized by PDM College of
Engineering and IEEE-IMS/ EMBS, held on June18-19 2009 at Bahadurgarh.
Research paper titled: "WiMAX – A Solution for the Educational Sector: An in-
depth study for practical implementation in educational and allied institutions",
at National Conference IndiaCom 2008 organised by Bhartiya Vidyapeeth and
CSI
Paper titled "Learning Management System", published and presented at
International Conference : Digital Learning 2007, organized by CSDMS and
Ministry of I.T.
Published another paper on "WiMAX – A Wireless Network Solution for
Industry", in the proceedings of National Conference organized by Saurashtra
University.
Current Research
Dr. Singh's research interests include wireless networks, sensor networks, algorithms design and deep learning.
Placement Expert

Talk to Expert