Ms. Pawanjeet Kaur
Assistant Professor (Chemistry)
Qualification: B.Sc. (PCM), M.Sc. (Chemistry), Ph.D. (Chemistry)
College/University: GKSM Govt. College Tanda Urmar, Panjab University, Chandigarh; JCDAV College Dasuya, Panjab University, Chandigarh; GD Goenka University, Gurugram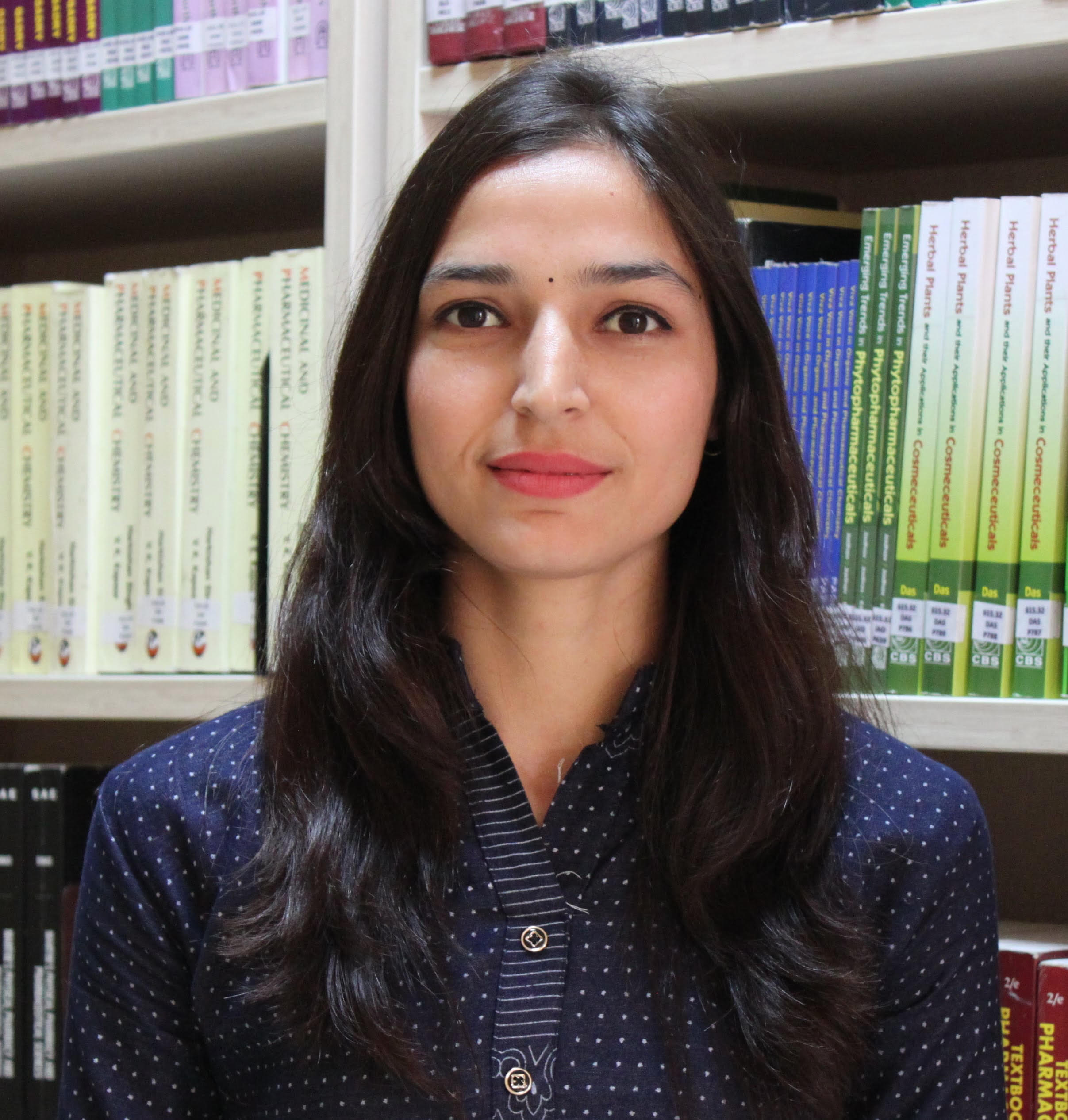 Introduction: Ms. Pawanjeet Kaur, Assistant Professor of Chemistry at GD Goenka School of Engineering and Sciences, is holding more than 6 years of professional experience in teaching and is actively engaged in the research of Coordination Chemistry. She has been teaching Analytical Chemistry, Inorganic Chemistry, Green Chemistry, Industrial Chemical Analysis, Environmental Chemistry, Engineering Chemistry & Coordination Chemistry, at undergraduate and postgraduate levels across various institutes and universities such as RIMT University, Mandi Gobindgarh; GNA University, Phagwara; Amritsar College of Engineering & Technology and GD Goenka University, Gurugram. Pawanjeet is pursuing a Ph.D. in Coordination Chemistry of Bridged Transition metal complexes from GD Goenka University and holds Masters in Chemistry from JCDAV College Dasuya and B.Sc. (Non-Medical) from Govt. College Tanda Urmar, affiliated with Punjab University, Chandigarh. She has also done a Certificate course in Basic Analytical Chemistry, offered by UTokyoX (University of Tokyo). She has done various short term training programs like Industry-Institute Interaction in Modern Aerospace Engineering; Advanced Microsoft Excel; Advances in Micro Electro Mechanical Systems, Mechatronics, and Their Applications; Recent Advances in Nano-Photonics Technology; Futuristic Innovations and Trends in Renewable Energy; Biotechnology and its Applications in tribal agriculture areas; Nanotechnology and Functional Materials; Emerging Tools and Technologies in Material Science and Engineering; Recent Advances in Forensic Analysis of Sub and Super Structures- Transportation Engineering; SPSS & Research Methodology and Planetary Health in Disasters and Emergencies.
Contribution to Profession and Awards (from 2015)
University Staff Engagement & Experience (USEE) Committee Member, Departmental Examination in-charge, Departmental Minutes of Meeting writing, School Publicity Committee Member, Social Media Committee Member at SOES, GDGU .
BEST PRESENTATION AWARD in the First International Virtual Conference on Nanomaterials, FIVCON-2020, 10th – 12th September, 2020 organized by Dept. of Nanotechnology, Acharya Nagarjuna University, Guntur, AP., India.
Best Oral Online Paper Presentation (under Faculty Category) in three days National Virtual Conference on Popularity of Science Among the Society organized by Bundelkhand University, Jhansi UP during 12-14 October 2020.
1st position in oral presentation sessions in the International E-Conference organized by Arya Mahila Degree College, Shahjahanpur, UP (28 June,2020).
2nd position in oral presentation competition held in Two Days Online International Symposium on 'Energy Conservation & Solar Energy' organized by SOBAS, GD Goenka University, Gurugram, Haryana (India) during15-16 October, 2020.
3rd prize and medal in oral presentation sessions of National Online Conference on Environment, Human Health, and Sustainable Development Goals, organized by ESDA from 5-6 June 2020.
Placement Expert

Talk to Expert