Dr. Ajit Kaushal
Professor
Qualification: Ph.D, PGCAP (Post Graduate Certification in Academic Practices) ,LL.M in International Business Laws,LL. B ,PGDCLM (Post Graduate Diploma in Corporate Laws & Management),B. Com (H)
College/University: UPES, Dehradun (2017),UPES (2019),National university of Singapore, Singapore (2012),Campus Law Centre, Delhi University (2007),Indian Law Institute, New Delhi (2008), Patna University (2001)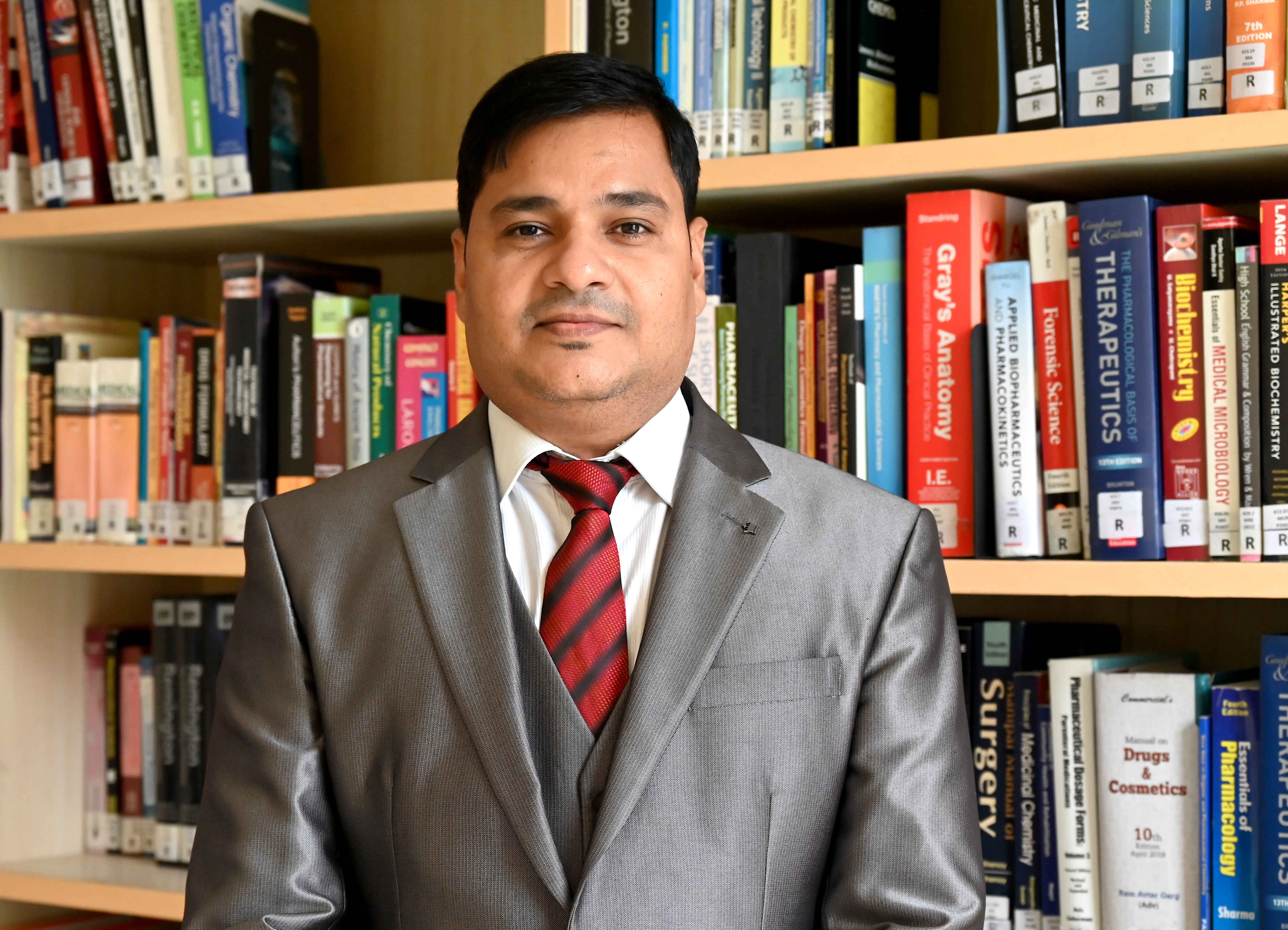 Introduction: Dr. Ajit Kaushal is a Professor in School of Law, G.D. Goenka University, India. He has been in the field of legal education since 2012 and since then he has handled various subjects related to Business and Corporate Laws. He has completed his education from the top ranked institutions of India and abroad. Prior to join academics he spent four years in the industry where he assisted multinationals to deal with the cases involving the high legal complexities. While working in the industry he was the part of team of legal database development and litigation support. He has also acted independently to work upon the various legal matters relating to sub – prime fraud, bank fraud, securitization, bankruptcy etc.
Dr. Ajit Kaushal is skilled in the area of Business & Corporate Laws. He has taught numerous subjects of Laws related to trade & business, like Law of Contract, Companies Laws, International Taxation Laws, International Trust Laws, Corporate Finance, International Trade Laws, Mergers & Acquisitions etc. He has completed his Doctoral degree in the area of 'conflicts in global currency regulations' involving the intricated issues of international business. His area of interest lies in the multijurisdictional legal matters. particularly in the area of transnational legal order, US - China trade war, international taxation, international commercial arbitration, corporate governance, independent directorship. He has tens of papers published and presented in the various journals and conference. He has also co-authored a book on Banking & Corporate Laws.
List of Publications, Conferences, Workshops, etc
Co - author of the Book, "Banking and Corporate Law Developments in India", Edited Volume (International Research Publications), 2019
Amity International Conference on Legal Dimensions of Infrastructure, Growth and Development 2018, Third Best Researcher Award.
Politics in Global Currency Regulations: IMF & WTO Cooperation In The Light of Currency Dispute Between USA And China, GJLDP GNLU, Volume 8.2, pp. 17-33,2018 (ISSN 0975-0193)
Conflict in Global Currency Issues, Volume 1, Issue 1 of Corporate and Competition Law Review.
Conflicts in Global Currency Regulations: The Case of Chinese Currency Devaluation Policy, Doctor's Colloquium, UPES, 2017
Issue and Challenges in the Implementation of GST Law in India: A Comparative Study with Singapore GST Law, Lucknow University, Seminar on GST, 2017
A Brief Account of Agriculture Sector Reform of China from 1952 to 2001, Agro Supply Chain Conference (ASCC) 2017 @ UPES Dehradun, SoM, UPES.
"The Teachers Congress Programme and FDP" on GST Implementation and Corporate Law by Dehradun Chapter of NIRC of The Institute of Company Secretaries of India- ICSI and Department of Accounting and Finance, College of Management & Economic Studies, UPES (Dehradun) on 05th August, 2017.
Five Days Faculty Development Programme "Innovative Research and Teaching Methodologies in Contemporary Era" July, 17th – 21st, 2017, Organized by College of Legal Studies, UPES (Dehradun).
Faculty Development Programme: Outcome Oriented Inspirational
Teaching and Quality Legal Research, January 3rd -7th, 2017, Organized by College of Legal Studies, UPES (Dehradun).
Workshop on Corporate Insolvency, organized by the ministry of corporate affairs, UPES, Bidholi, 2016, 21 June.
Currency Manipulations and Poverty, Edited volume in the memory of Justice Krishna Iyer entitled "Humanitarian Jurisprudence, Rule of Law and Constitutionalism: Contemporary Issues and Challenges" Satyam Law International, New Delhi.
GNLU Journal of Law, Development and Politics (GJLDP), Currency Manipulations and International Trade Law: An Overview of the Existing IMF Legal Regime, 2016, Vol No. 6, PP 101-108, ISSN 0975-0193,
Currency War and International Trade Law: A Legal Perspective, IUP, Vol 4 @2015 IUP.(ISSN 2231-3095).
An Overview of the Existing IMF Legal Regime, Sales, Sales Tax (VAT) Journal, 2015 (65) Part – I.
Placement Expert

Talk to Expert