Code

10301

Delivery

Full-time

Length

2 Years

Credential

Master of Business Administration (MBA)
Program Description
MBA ( Master of Business Administration) Full Time Programme aims to develop innovative, principled, and insightful business leaders and entrepreneurs with a global perspective. It is a rigorous and globally benchmarked program that provides the students holistic knowledge in all areas of management be it Marketing, Entrepreneurship, Finance, HR, Operations, IT, Supply Chain, Economics, International Business, Retail Management, and Agri-Business. The leading MBA colleges in Gurgaon offer MBA courses to take your career to the next level. After robust foundational courses in all these areas of management in the first year, the program allows Major and Minor Specializations in the students' area of choice in the second year. As one of the top MBA colleges in Delhi, GD Goenka offers premium-quality education at a reasonable cost. Visit their website to know the course details and fee structure.
PROGRAMME EDUCATIONAL OBJECTIVES
G D Goenka, one of the best MBA colleges in Delhi NCR has the following programme objective:
To develop management professionals who have integrated and holistic perspectives
of the industry.
To adopt attitudes that promote sustainability, ethical behavior, lifelong learning
and personal development.
To equip them with knowledge and skills through interdisciplinary, innovative and
flexible learning pedagogy.
PROGRAMME OUTCOMES
The teaching programme that top MBA colleges in Delhi NCR follow, has the given outcome. Here they are:
Develop an understanding of various management functions such as finance, operations, supply chain, marketing, IT and human resource
Develop the analytical skill for solving business problems
Become proficient and effective in using modern mathematical, statistical and IT tools like ERP for business situations and problems
Develop an ability to effectively communicate with customers and other stakeholders of the society
Develop the capability of working independently and in a team with multidisciplinary environment
Develop general awareness and apply management skills for designing and implementing environmental and sustainable solutions in the society
The MBA course followed at the best MBA colleges in Gurgaon trains the students to Maintain integrity and ethics in the business environment
Develop effective leadership skills
Searching online leading MBA colleges in Delhi with fees? Visit the university website to know more about the same.
Tuition Fee
1st Year

₹3,75,000

2nd Year

₹3,25,000
1st Sem

₹2,12,500

2nd Sem

₹1,62,500

3rd Sem

₹1,62,500

4th Sem

₹1,62,500
Important Dates
Dates are tentative & subject to notification of state govt/regulatory bodies
Dates

Online Registration Starts on

Slot Booking for online examination

Dates of Entrance Examination #

Date of Admission
Schedule

Started

Ongoing

June- July

June- July
Master of Business Administration (MBA)
Admission Process
01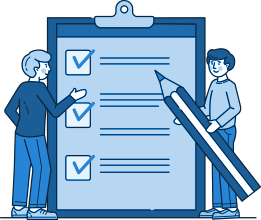 Complete
the Application
02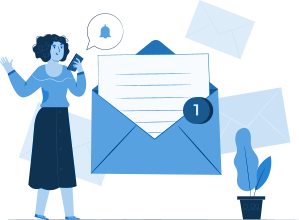 Get Shortlisted
and Receive the
Letter
03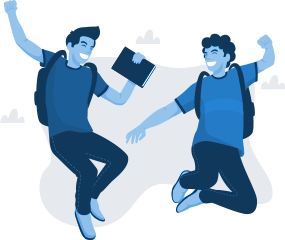 To Book Your
Seat Asap
Master of Business Administration (MBA)
Admission Requirement
Planning for joining the top MBA colleges in Gurgaon? You must satisfy the following eligibility criteria: an applicant to follow the given criteria:
An applicant should have passed class XII or equivalent (10+2) from a recognized Board (CBSE/ICSE/IB or any other) from any stream and graduated from a recognized institution with minimum of 50% marks.
In addition to marks in the qualifying examinations, admission will be based on performance in MAT scores or the G.D Goenka Aptitude Test followed by a personal interview.
Our Facilities

Research & Laboratory Facilities
Master of Business Administration (MBA) Syllabus
Semester 1
Semester 2
Semester 3
Elective 1
Semester 4
Past Placements
As the best MBA College in Delhi, G D Goenka offers its students the best placement facilities. Below given is the list of past placement areas: Business Operations managers
Brand managers
Customer Relationship manager
Business Intelligence analyst
Account manager
Financial analyst
Marketing manager
Sales manager
Project manager
Human Resource manager
Retail manager
Construction manager
Career Opportunities
As the top MBA College in Delhi, G D Goenka provides its students with the following career opportunities: Marketing
Finance
HR
Operations
IT
Logistics & Supply Chain
Economics, International Business
Retail Management and Agri-Business.
Placement Expert

Talk to Expert