Code

NA

Delivery

Full-time

Length

4 Years

Credential

B. Tech
Program Description
Aerospace Engineer is an engineer who can design, deploy, and test aircraft, helicopters, airships, UAVs, spacecraft, satellites, and rockets as well as aerospace-related defense equipment. Aerospace Engineering Department will help train young Aerospace Engineers of the future with three specializations comprised Aeronautics, Astronautics, and Avionics. Internationally compliant core courses are combined with specialization electives, projects, internships, and industrial visits to create the globally competitive aerospace engineer of the future. Moreover, the department prepares students for placements and higher studies through rigorous academic activities including internships at premium Indian and international organizations and also helps students to participate in international competitions, conferences, and workshops to prepare them to become nation-builders of India and as competitive members of the global engineering community. In addition, the department promotes and participates in cutting-edge research.
Key Highlights and Common Features:
Co-Designed, Co-Delivered, and Co-Certified curriculum

Relevant Professional Certificate / Badges

"T" Skill sets / Dual Specialization

Industry interface right from the 1 st year

Job Ready/ Higher studies/ entrepreneurship

Project-based Lab exercises

2 Minor and 2 Major Projects

Industry and Social Internships
Exit policy for students (* as per NEP) :
a. After the completion of 1st Year - Certificate in Computer Application / Relevant Engineering
along with Industry Certificates
b. After the completion of 2nd Year - Diploma in Software Engineering / Relevant Engineering
along with Industry Certificates
c. After the completion of 3rd Year - Bachelor of Computer Application* / Advance Diploma in
Relevant Engineering* *"with specialization in XYZ"
What is an Aerospace Engineer?
An Aerospace Engineer is an engineer who can design, deploy, and test aircraft, spacecraft, satellites, and aerospace-related defense equipment.
What are the Branches of Aerospace Engineering?
Aerospace engineering is made up of Aeronautics, Astronautics, and Avionics.
Aeronautics deals with aircraft, helicopters, airships, commercial jets, aviation technologies,
UAVs and basically all commercial and military flight vehicles in atmospheric flight. This can
also have sub-branches such as Aerodynamics, Compressible Flow, CFD, Rotary Flight, UAV
etc.
Astronautics deals with spacecraft such as rockets, satellites, shuttles, probes, re-entry vehicles
and so forth. Hence, students can subspecialize in rocket propulsion, satellite communications,
hypersonic commercial spaceflight, orbital mechanics, and space science which encompasses our
solar system and space weather in general.
Avionics deals with the electronics systems of both aircraft and spacecraft. Avionics engineers
are also in high demand from both the aviation sector as well as from the commercial spaceflight
sector.
What are the Prerequisites for Aerospace Engineering?
An Aerospace Engineer must be interested in math and sciences as well as coding and design thinking.
How Can You Compare Aerospace Engineering to Other Engineering Branches?
An aerospace engineer will need to have fundamental knowledge of mechanical engineering,
electronics engineering, propulsion engineering, and even some knowledge of civil engineering. Hence, there is a lot of scope for future career opportunities since an aerospace engineer will accumulate the background knowledge of several engineering disciplines.
What are the Employment Opportunities for Aerospace Engineers?
An Aerospace Engineer can work as an aeronautical design engineer, flight engineer, aeronautical
maintenance engineer, Aeronautical operations specialist, satellite design engineer, avionics engineer, flight systems design, rocket engineer, space systems engineer, space mission planner. In addition, many aerospace engineers work in the defense sector for defense companies and defense technologies such as missile systems, armed UAV, radar systems, intercept systems etc. Furthermore, an aerospace engineer can work in many engineering firms as an analyst and designer too since an Aerospace Engineer has background of several engineering disciplines. Some Aerospace Engineers go to abroad to do their Master's degree and to work abroad in various sectors and some open their own firms and provide engineering and design consultancy.
The department will also counsel and support students for placements opportunities in India and abroad including core companies as well as engineering services companies.
What are the Opportunities in India for Aerospace Engineers?
India is one of the most prominent countries in aviation and astronautics. In the aviation sector, it is the third largest country after USA and China in terms of aviation flight traffic and its growing every day. In addition, India has its own indigenous aircraft and defense systems. On the space side, India is again the 3 rd country in the world in terms of overall and deep space mission capability. Moreover, India holds the record for sending the greatest number of satellites to space in a single launch. It was the Chandrayaan Mission in 2009 which found water on the moon and made moon colonization feasible with this discover. Furthermore, the Mars Orbiter Mission by ISRO proved that going to Mars is actually more feasible and cheaper than the movie "Gravity".
In addition, with the upcoming Solar Mission and Venus Mission, India is at the forefront of space exploration and many startup companies are also coming up in India such as Skyroot and Bellatrix. Hence, this is a great time to be an Indian in the global and national aerospace
sector.
Mission & Vision
To provide the best possible training and education to Aerospace Students to prepare them for the global competition in the aerospace sector.
To prepare them for future by teaching them self-reliance and innovation and trend building.
To help advance the state of knowledge in Aerospace through cutting edge research.
To provide creative research skills and operational skills necessary for economic growth and
well-being of the country as nation-builders of the future
To provide a conducive environment in which higher studies and research thrive both
amongst the students and the faculty and where each individual can become the best version
of himself/herself.
To prepare the students for studies and work abroad to help them become part of the global
community and to become the leaders of tomorrow.
To help global sustainability efforts using Aerospace Engineering core knowledge and to
instill these values in the Aerospace Engineers of the future.
To prepare some students to become researchers and R&D specialists of the future, and to
conduct cutting-edge research in Aerospace related fields.
Leadership
Aerospace Engineering Department is under the College of Engineering and Science, and it is headed by Dr. Ugur Guven who is an international professor, who has specialized in Nuclear Rocket Propulsion and Interstellar Travel. Dr Ugur Guven is an Aerospace Engineer as well as a Nuclear Engineer and he has published over 17 books, over 100 journal papers and 250+ conference papers. Moreover, he was the Advisory Council Member of UN CSSTEAP, and he actively participates in international projects and meetings such as the NASA LEAG group. Dr. Guven is also the Founder Director of the Indo-French Academic Alliance, and he is currently in the process of forming the Indo-French Aerospace Consortium.In addition, Dr Guven is the CEO of Prometheus Space UK Ltd. and also chief advisor to Phoenix Space UK and to Syena SPAC, USA. Moreover, Dr Guven is in the advisory board of several aerospace companies and startups including Bellatrix Aerospace. He also serves on the editorial board of several international journals and on international committees.
Aerospace Program Structure
GD Goenka Aerospace Dept. as part of the School of Engineering tries to provide students with flexible
opportunities through a holistic program to prepare them for their future careers. Students will learn the fundamentals of engineering principles in their first 2 years to prepare them their background while also taking some fundamental courses of Aerospace Engineering from the 1 st semester onwards.
From their 3 rd year, students will be channeled into one of the three streams through elective courses to help them become specialists. Students will be mentored by the department to choose the right specialization that fits their interests and expectations for the future. Student may also take noncredit courses from other areas to help diversify their background.
Specialization in Aeronautics
Specialization in Astronautics
Specialization in Avionics
There is a mandatory internship after their 3 rd year and students are counseled and channeled toward various internship programs in India as well as abroad.
The course is taught with several industry partners to help prepare the students toward the industry so that they are employable from their first day at work. Industrial visits, courses and workshops by industry experts are conducted to help prepare the students for their future careers.
Extracurricular Activities
Aerospace Engineering students are channeled toward various clubs and extracurricular activities such as the space club, night astronomy sessions, student competitions, webinars with famous Aerospace professionals, special training workshops such as building and deploying an airship, building model lanes, building sounding rockets and celebrating Space Week in the first week of October every year with various activities.
International Competitions
Students are also encouraged to take part in national and international competitions such as the CANSAT competition, which is organized in part by NASA JPL, ESRA Sounding Rocket Competition, Airbus Design Competition, Phoenix Launchpad, and many others across the world.
Scope for Higher Studies
There are various good universities that provide graduate engineering programs in Europe, USA, UK, Canada, and Australia and interested students are groomed and guided for their higher studies abroad or in India. Several workshops are given to prepare them for GRE, GMAT, TOEFL and any other requisites that they may have to prepare with one-on-one mentorship.
Scope for National and International Activities
Students of the Aerospace Department are encouraged to showcase their work, projects, research and talent at various national and international conferences across the world such as the International Astronautical Congress (IAC) and COSPAR. Moreover, students are encouraged to take various credit and non-credit workshops, seminars and similar activities in India and abroad to promote a more holistic education.
Scope for Internationality
Students are encouraged to take part in semester exchange mobility across the world including funded programs like Erasmus Plus, which pays the part of the travel and accommodation expenses of the student to Europe. In addition, internship opportunities are also provided abroad in other universities and companies. There are also several international post-graduate internships available as well for competitive students including the European Cubesat Initiative, Prometheus Space, UNOOSA among many others. Furthermore, several students across the world will travel to our department to take some classes and internships at GD Goenka University, Aerospace Dept to create a culturally inclusive and colloquial environment.
Scope for Research
The department actively participates in cutting-edge research in national and international platforms and actively encourages students to support and participate in these research projects. Some major research projects include space tourism, remote sensing for disaster mitigation and advanced propulsion techniques.
Mentorship
The students are counseled and mentored from their initial day to become the best of what they can be. Special sessions are provided to the students to help steer their department-related activities and to help instill a sense of confidence in students while helping them to prepare for their future careers or future higher studies.
For further information about the Gd Goenka University Aerospace Department and its programs please consult the link https://aerospace.gdgoenka-university.com/
Tuition Fee
1st Year

₹3,00,000

2nd Year

₹2,50,000

3rd Year

₹2,50,000

4th Year

₹2,50,000
1st Sem

₹1,75,000

2nd Sem

₹1,25,000

3rd Sem

₹1,25,000

4th Sem

₹1,25,000

5th Sem

₹1,25,000

6th Sem

₹1,25,000

7th Sem

₹1,25,000

8th Sem

₹1,25,000
B. Tech. Aerospace Engineering
Admission Process
01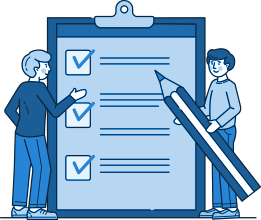 Complete
the Application
02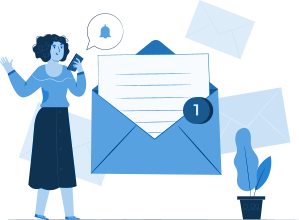 Get Shortlisted
and Receive the
Letter
03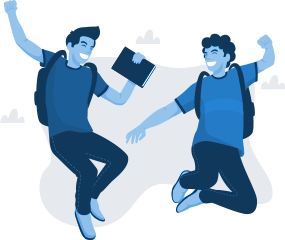 To Book Your
Seat Asap
B. Tech. Aerospace Engineering
Admission Requirement
Passed 10+2 examination with Physics and Mathematics as compulsory course and any one course from Chemistry/ Computer Science/Electronics/Information Technology/ Biology/Informatics Practices/ Biotechnology/ Technical Vocational subject/ Agriculture/ Engineering Graphics/ Business Studies/Entrepreneurship.
Obtained at least 50% marks in the above 2 compulsory and any one selected (from list of 12) subjects taken together.
OR
Passed min. 3 years Diploma examination with at least 50% mark
B. Tech. Aerospace Engineering Syllabus
Career Opportunities
Aeronautical design engineer
Flight engineer
Aeronautical maintenance engineer
Aeronautical operations specialist
Satellite design engineer
Avionics engineer
Flight systems design
Rocket engineer
Space systems engineer
Space mission planner
Placement Expert

Talk to Expert