Code

NA

Delivery

Full-time

Length

4 Years

Credential

B.Tech. Computer Science and Engineering
Program Description
B.Tech. Computer Science and Engineering programme provides you with a sound knowledge of computing principles and applications in scientific and engineering domains. It develops in you an ability to analyze complex engineering problems and generate solutions through computing. It also gives you exposure to principles and practices of design and development of computing systems. The graduates will apply their knowledge of science, mathematics, and computer science and engineering to identify and solve complex engineering problems across a broad range of application areas. The graduates will work and communicate effectively in interdisciplinary environment, either independently or in a team, and demonstrate significant leadership qualities.
USP of the course:
The course is of four years it will help students in designing software systems/developments, or processes to meet identified needs within economic, environmental and social constraints. It will help students for new inventions, a patent or an innovation, in the areas of Artificial Intelligence, the Internet of Things, Big Data Analytics, Security and Cryptography, Database Management, Quantum Computing, Mobile Computing State-of-the-art labs with the latest software.
Tuition Fee
1st Year

₹2,75,000

2nd Year

₹2,25,000

3rd Year

₹2,25,000

4th Year

₹2,25,000
1st Sem

₹1,62,500

2nd Sem

₹1,12,500

3rd Sem

₹1,12,500

4th Sem

₹1,12,500

5th Sem

₹1,12,500

6th Sem

₹1,12,500

7th Sem

₹1,12,500

8th Sem

₹1,12,500
B.Tech. Computer Science and Engineering
Admission Process
01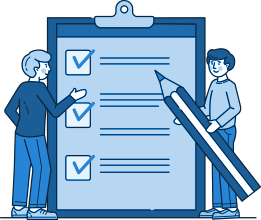 Complete
the Application
02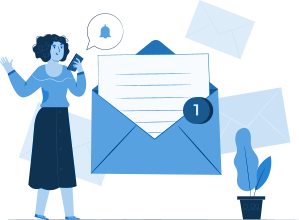 Get Shortlisted
and Receive the
Letter
03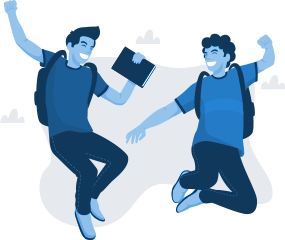 To Book Your
Seat Asap
B.Tech. Computer Science and Engineering
Admission Requirement
Passed 10+2 examination with Physics and Mathematics as compulsory course and any one course from Chemistry/ Computer Science/Electronics/Information Technology/ Biology/Informatics Practices/ Biotechnology/ Technical Vocational subject/ Agriculture/ Engineering Graphics/ Business Studies/Entrepreneurship.
Obtained at least 50% marks in the above 2 compulsory and any one selected (from list of 12) subjects taken together.
OR
Passed min. 3 years Diploma examination with at least 50% marks
Career Opportunities
Design Engineer
Software Developer
Computer Systems Analyst
IT Manager
Information Security Analyst
Database Administrator
Web Developer
Computer Network Architect
Web Designer
DevOps and Test Automation Engineer
Test Automation Engineer
Mobile App. Developer
Game Developer
Multimedia Programmer
Front end Developer
UI / UX Developer
Back-end Developer
Placement Expert

Talk to Expert