Code

130204

Delivery

Full-time

Length

3 Years

Credential

B.Sc. Hons. Forensic Science
Program Description
B. Sc. Forensic Science program aims to develop the skills necessary to take part in a forensic investigation by providing the experience in examining forensic evidence and case studies. It provides students with detailed contextual knowledge of courses related to forensic science in the broad areas of biology, chemistry, law, and methods of forensic investigation so that they can acquire skills necessary to carry out independent projects
Program Structure


Career Opportunities
Government/semi government/Private Forensic Science Laboratories
Detective and Security Agencies
Pharmaceutical Companies
Banks and Insurance Agencies etc.
Past Placements
Majority of students have opted for higher education
BYJU,s
Qualified IELTS
USP's of the course
Department of Forensic science under SoES at G D Goenka University facilitates academics in the field of Forensic science in conjugation with Criminology, law, sociology and Pyschology and other allied areas.
It Offers B.Sc H Forensic Science, M.Sc Forensic science and PhD in Forensic Science.
We provide practical knowledge to the students which would prepare them for various job opportunities in the market.
Our Laboratory is well equipped with the tools, instruments, equipment and chemicals required for routine practical of crime scene investigation, management and reconstruction involving collection, preservation, packaging of various evidences and further their analysis.
Regular guest lecture, seminar, workshops, webinars, Industrial visits are conducted.
Students gets the opportunity to do internships from various Regional, State and Central Forensic science laboratories, Courts and other Premier research laboratories.
Students gets well placed upon completion of the Program.
Tuition Fee
1st Year

₹1,50,000

2nd Year

₹1,20,000

3rd Year

₹1,20,000
1st Sem

₹90,000

2nd Sem

₹60,000

3rd Sem

₹60,000

4th Sem

₹60,000

5th Sem

₹60,000

6th Sem

₹60,000
B.Sc. Hons. Forensic Science
Admission Process
01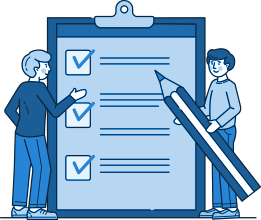 Complete
the Application
02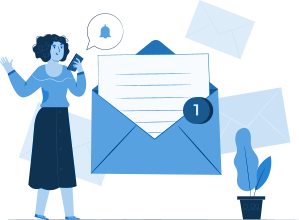 Get Shortlisted
and Receive the
Letter
03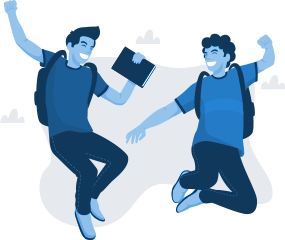 To Book Your
Seat Asap
B.Sc. Hons. Forensic Science
Admission Requirement
10+ 2 from CBSE or equivalent examination with Science Subjects. In addition candidates will also have to appear in GATA (Goenkan Aptitude Test for Admission) and appear for a personal interview
B.Sc. Hons. Forensic Science Syllabus
Career Opportunities
Government/semi-government/Private Forensic Science Laboratories Detective and Security Agencies Pharmaceutical Companies Banks and Insurance Agencies
Placement Expert

Talk to Expert