Code

10201

Delivery

Full-time

Length

4 Years

Credential

Bachelor of Business Administration BBA (Honours)
Program Description
Bachelor in Business Administration (BBA) at GD Goenka University is four-year undergraduate programme with choice-based specializations that equip students to gain and develop holistic knowledge in all areas of management namely Marketing, Finance, Human Resources, Operations & E-commerce, Entrepreneurship and International Business. The students will be able to develop basic and analytical skills in areas of their specialisation through projects, internships, and learning by doing. The program will help students understand the trends, navigate dynamic
environment and make effective decisions for business success.

PROGRAMME EDUCATIONAL OBJECTIVES
PEO1: To provide managerial proficiency in functional areas of business required for a successful career in industry, business, and entrepreneurship.
PEO2: To develop skills for entrepreneurship by promoting creativity and innovation through the learning environment.
PEO3: To facilitate personal development, communication, Leadership and critical thinking skills
PEO4: To groom the students to work in multidisciplinary teams for effective problem-solving and understand the principles of group dynamics, teamwork and growth
PEO5: To encourage students that they can pursue higher studies, start independent ventures or work in business firms thereby contributing to the business world.

PROGRAMME OUTCOMES
PO1: Communication Skills: Ability to express thoughts and ideas effectively in writing and orally; Communicate with others using appropriate media; confidently share one's views and express herself/himself; demonstrate the ability to listen carefully, read and write analytically, and present complex information in a clear and
concise manner to different groups.
PO2: Critical thinking: Capability to apply analytic thought to a body of knowledge; analyse and evaluate evidence, arguments, claims, beliefs on the basis of empirical evidence; identify relevant assumptions or implications; formulate coherent arguments; critically evaluate practices, policies and theories by following scientific approach to knowledge development.
PO3: Problem-solving: Capacity to extrapolate from what one has learned and apply their competencies to solve different kinds of non-familiar problems, rather than replicate curriculum content knowledge; and apply one's learning to real life situations.
PO4: Analytical reasoning: Ability to evaluate the reliability and relevance of evidence; identify logical flaws and holes in the arguments of others; analyse and synthesise data from a variety of sources; draw valid conclusions and support them with evidence and examples, and addressing opposing viewpoints.
PO5: Research-related skills: A sense of inquiry and capability for asking relevant/appropriate questions, problematising, synthesizing and articulating; Ability to recognise cause-and-effect relationships, define problems, formulate hypotheses, test hypotheses, analyse, interpret and draw conclusions from data, establish
hypotheses predict cause-and-effect relationships; ability to plan, execute and report the results of an experiment or investigation.
PO6: Cooperation/Teamwork: Ability to work effectively and respectfully with diverse teams; facilitate cooperative or coordinated effort on the part of a group, and act together as a group or a team in the interests of a common cause and work efficiently as a member of a team.
PO7: Scientific reasoning: Ability to analyse, interpret and draw conclusions from quantitative/qualitative data; and critically evaluate ideas, evidence and experiences from an open-minded and reasoned perspective
PO8: Information/digital literacy: Capability to use ICT in a variety of learning situations, demonstrate ability to access, evaluate, and use a variety of relevant information sources; and use appropriate software for analysis of data.
PO9: Self-directed learning: Ability to work independently, identify appropriate resources required for a project, and manage a project through to completion.
PO10: Multicultural competence: Possess knowledge of the values and beliefs of multiple cultures and a global perspective; and capability to effectively engage in a multicultural society and interact respectfully with diverse groups.
PO11: Moral and ethical awareness/reasoning: Ability to embrace moral/ethical values in conducting one's life, formulate a position/argument about an ethical issue from multiple perspectives, and use ethical practices in all work. Capable of demonstrating the ability to identify ethical issues related to one's work, avoid unethical behaviour such as fabrication, falsification or misrepresentation of data or committing plagiarism, not adhering to intellectual property rights; appreciating environmental and sustainability issues; and adopting objective, unbiased and truthful actions in all aspects of work.
Tuition Fee
1st Year

₹3,15,000

2nd Year

₹2,65,000

3rd Year

₹2,65,000

4th Year

₹2,65,000
1st Sem

₹1,82,500

2nd Sem

₹1,32,500

3rd Sem

₹1,32,500

4th Sem

₹1,32,500

5th Sem

₹1,32,500

6th Sem

₹1,32,500

7th Sem

₹1,32,500

8th Sem

₹1,32,500
Bachelor of Business Administration BBA (Honours)
Admission Process
01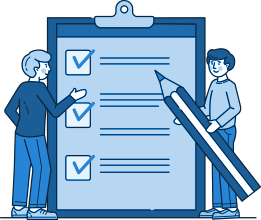 Complete
the Application
02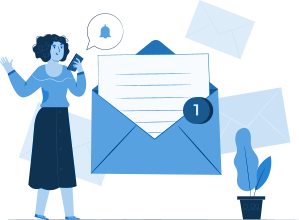 Get Shortlisted
and Receive the
Letter
03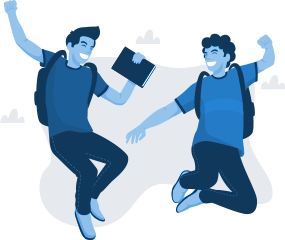 To Book Your
Seat Asap
Bachelor of Business Administration BBA (Honours)
Admission Requirement
To enrol yourself to the best college for BBA, you must fulfil the below mentioned eligibility criteria:
An applicant should have passed class XII or equivalent (10+2) from a recognized Board (CBSE/ICSE/IB or any other) from any stream.
In addition to marks in the qualifying examinations, the admission will be based on performance in G.D Goenka Aptitudes Test followed by a personal interview.
Bachelor of Business Administration BBA (Honours) Syllabus
Semester 1
Semester 2
Semester 3
Semester 4
Semester 5
Semester 6
Marketing
Finance
International Business
HRM
Operations, IT and Sypply Chain Management
Entrepreneurship Competency Builders
Aviation Electives
Career Opportunities
The following are the career opportunities that top BBA College in Delhi guarantee: Business management
Business development
Banking
Sales and marketing
International business documentations
Service Sector
Banks
HR firms
Logistic firms and can also get associated with entrepreneurs.
Placement Expert

Talk to Expert