Code

100201

Delivery

Full-time

Length

4 Years

Credential

Bachelor of physiotherapy
Program Description
Bachelor of Physiotherapy is a Four and half (4 ½) year degree program; the duration includes compulsory 6 months of Clinical Internship. The program is designed to impart latest physiotherapy and allied healthcare knowledge. This program is an optimum blend of theoretical content, clinical exposure and quality research; in addition, its curricular provisions ensure necessary communication and personality skill enhancement. The program amalgamate different aspect of assessment, diagnosis and treatment of persons with a varied range of (but not limited to) sensory-motor, functional and movement anomalies; besides addressing preventive and rehabilitative aspects of problems caused by a variety of joint, muscle and nerve disorders. The course of study for B.P.T.. shall extend over a period of four years of regular instructional years followed by six months Clinical Internship.. The B.P.T. Degree is duly approved by UGC, Govt of India and Department of Higher Education, Haryana. The curriculum of B. P.T. provides learning through Pre-clinical, Para-Clinical and Clinical subjects mingled with relevant Physiotherapy and Allied subjects. In the advancing years students learn through clinical simulations and practical experiences on how to employ a range of drug-free techniques to treat spectrum of pathological conditions. Towards the end of the program significant clinical and professional fieldwork is assigned to the students for providing hands-on experience with real patients under supervised healthcare settings.
Tuition Fee
1st Year

₹129,000

2nd Year

₹99,000

3rd Year

₹99,000

4th Year

₹99,000
1st Sem

₹79,500

2nd Sem

₹49,500

3rd Sem

₹49,500

4th Sem

₹49,500

5th Sem

₹49,500

6th Sem

₹49,500

7th Sem

₹49,500

8th Sem

₹49,500
Important Dates
Dates

Online Registration Starts on

Slot Booking for online examination

Dates of Entrance Examination #

Date of Admission
Schedule

1st Week of June 2021

Started

July Onwards

Started
Bachelor of physiotherapy
Admission Process
01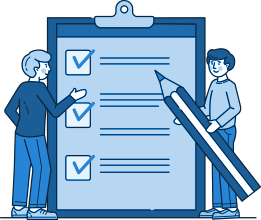 Complete
the Application
02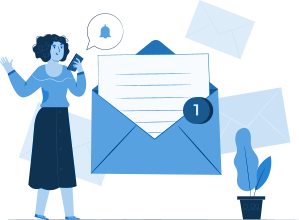 Get Shortlisted
and Receive the
Letter
03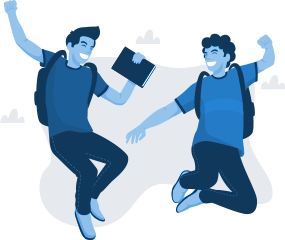 To Book Your
Seat Asap
Bachelor of physiotherapy
Admission Requirement
Candidates who have completed 10+2 with Physics, Chemistry and Biology from CBSE or any other examination recognized as equivalent by GDGU are eligible to apply.
In addition , candidates will also have to successfully complete the Goenka Aptitude Test for Admission (GATA) and appear for a personal interview.
Our Facilities

Research & Labrotory Facilities
Bachelor of physiotherapy Syllabus
Term 1
Term 2
Term 3
Term 4
Term 5
Term 6
Term 7
Term 8
Term 9
Past Placements
Pal Physiotherepy
Fortis Healthcare Limited
Prayag Hospital
Max Healthcare Institute Ltd
Optum (A United Health Group)
Medlife
Alembic Pharmaceuticals
Pacific Ventures Pvt Ltd
CARE HEALTH INSURANCE LIMITED
Pathkind
Career Opportunities
Health Care Physiotherapy Instructor in Modern Gymnasiums
Lecturer/Demonstrator in physiotherapy colleges
Placement Expert

Talk to Expert