Code

100201

Delivery

Full-time

Length

4 Years

Credential

Bachelor of Physiotherapy
Program Description
Functional movement is a key part of anyone's life and Physiotherapy plays a key role in helping people to improve their quality of life. Bachelor of Physiotherapy is a four-and-a-half-year full-time Programme at GDGU, where students will be trained to work with people to identify and maximize their ability to move and perform various functions. BPT Students at GDGU, through intense clinical exposure, will be provided with systematic Physiotherapy education in theory as well as practical with an emphasis on clear concepts and basics.
If you are keen on getting a bachelor's degree in physiotherapy, G D Goenka University is the best option to seek. They have top-class teaching faculties who not only explain the theoretical parts of the subject very well but also provide hands-on training, leading the BPT students towards a successful career. For More Information:
The following is the objective that the BPT curriculum aims to fulfill:
Programme Educational Objectives:
PEO1- Graduates will be able to evaluate various pathophysiological and anatomical impairments causing physical dysfunction of diverse age groups & populations and arrive at appropriate diagnoses thereof.
PEO2- Graduates will be able to understand various approaches to the medical system in planning specific physiotherapy measures effectively.
PEO3-Graduates will be a competent and reflective physiotherapy practitioners who can function safely and effectively while adhering to legal, ethical, and professional standards of practice in a multitude of physiotherapy settings
PEO4- Graduates will be able to promote health in general, as well as at a competitive level, such as sports, work productivity, geriatrics, women's health, etc, keeping in mind national health policies.
PEO5- Students will understand core concepts of clinical ethics and law so that they may apply these to their practice as physiotherapists.
PEO6- The graduate will demonstrate lifelong commitment to learning through ongoing self-assessment and structure their continuing professional education to address the specific needs of the population
Once you complete your bachelor's degree in physiotherapy, you will be able to:
Program Outcomes:
On successful completion of the Programme, students will be able to:
PO1- Apply knowledge and skills of physiotherapeutic education to facilitate their overall professional development through the continuum of care from wellness and prevention to the rehabilitation of dysfunction.
PO2-Organize and implement the preventive, investigative, and management plans; and will offer appropriate follow-up services.
PO3- Identify priorities and effectively manage time and resources to ensure the maintenance or enhancement of the quality of care
PO4- Undertake health care projects and camps for extending awareness in society about correct physiotherapeutic movements.
PO5-Graduates will execute ethical practice as physiotherapists in professional and social contexts that govern decision-making and respect for the dignity of the patient.
PO6- Graduates will be able to lead a team in an interdisciplinary or multidisciplinary environment in order to ensure clinical productivity and patient satisfaction.
PO7- Graduates will be able to recognize their social accountability as a physiotherapist.
PO8- Students will understand core concepts of clinical ethics and law so that they may apply these to their practice as physicians.
PO9- Graduates will be able to communicate with patients/clients, care-givers, other health professionals, and other members of the community effectively and appropriately.
PO10- The student will understand the role of using modern tools and techniques for better patient compliance.
PO11- Recognize to engage in life-long learning for their personal and professional growth.
Program Highlights:
The bachelor's degree in physiotherapy is a well-designed program curriculum taught by qualified & experienced members of the faculty supported by rigorous hands-on training in every aspect of the physiotherapy field. Tie-ups with multispecialty hospitals will ensure advanced exposure in clinical training. Some of the major areas that will be covered are Anatomy, Physiology & Biochemistry, Bio- Mechanics, Pharmacology, Pathology & Microbiology, Exercise & Electro Therapy, and the Role of Physiotherapy in various conditions related to Orthopaedics, Neurology, Cardiopulmonary, Sports, and Community Based Rehabilitation.
Career Avenues:
The BPT program opens endless avenues in the field of practice, employment, research, and consultancy in both National and International Arenas. Some of the jobs profile in different sectors are:
Multispecialty Hospital: In general hospitals, physiotherapy in all departments focuses on the prevention of complications and improvement of the patient's condition, including respiratory function and mobility. The hospital physiotherapist also performs an initial functional assessment for the purpose of recommending an appropriate framework for further treatment and promoting the continuum of care, including rehabilitation.
Rehabilitation Hospitals: In rehabilitation hospitals, physiotherapy focuses on improving the patient's functional status, with an emphasis on restoring functional independence to the extent that is possible. Towards the completion of the period of rehabilitative hospitalization, the functional assessment is repeated in order to recommend an appropriate framework for further treatment and promote the continuum of care, in the community or in a care facility.
Geriatric Hospitals: In geriatric hospitals and in geriatric medical centers, physiotherapy work focuses on maintaining and improving the elderly patient's functional status, with an emphasis on maintaining functional independence to the extent that is possible.
Self- employed Private Physiotherapist: Graduates can start their own OPD-based Clinic or even establish an outsourced based OPD and IPD Facility in hospitals ranging from general to super-specialty Services. Physiotherapists can also collaborate with practicing Medicos to provide treatment in association with them.
Academics: BPT Graduates can become Lecturer/Demonstrator in physiotherapy colleges and can also study further to increase their qualifications for better job opportunities and to become academician, M. P.T Ph.D., LLB, and even MBA, MHA, Hospital Administration, Rehabilitation Programs can be pursued after B.P.T. Program.
Health Care Physiotherapy Instructor in Modern Gymnasiums: Physiotherapists can work in association with gymnasiums and prescribe appropriate exercise protocols. The physiotherapist provides gym-based rehabilitation and encourages you to take a gym-based program for a quicker return to your normal activities and sporting pastimes.
Tuition Fee
1st Year

₹1,80,000

2nd Year

₹1,50,000

3rd Year

₹1,50,000

4th Year

₹1,50,000
1st Sem

₹1,05,000

2nd Sem

₹75,000

3rd Sem

₹75,000

4th Sem

₹75,000

5th Sem

₹75,000

6th Sem

₹75,000

7th Sem

₹75,000

8th Sem

₹75,000
Bachelor of Physiotherapy (BPT)
Admission Process
01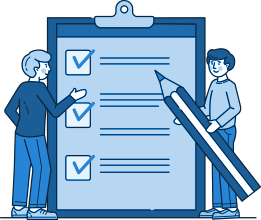 Complete
the Application
02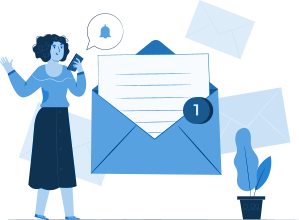 Get Shortlisted
and Receive the
Letter
03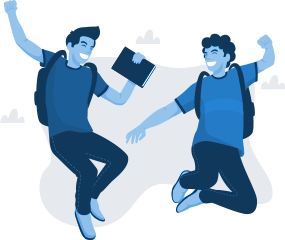 To Book Your
Seat Asap
Bachelor of Physiotherapy (BPT)
Admission Requirement
For taking admission in the BPT courses at G D Goenka University, candidates must have completed 10+2 with Physics, Chemistry and Biology from CBSE or any other examination recognized as equivalent by GDGU are eligible to apply. In addition , candidates will also have to successfully complete the Goenka Aptitude Test for Admission (GATA) and appear for a personal interview.
Our Facilities

Research & Laboratory Facilities
Bachelor of Physiotherapy (BPT) Syllabus
Semester 1
Semester 2
Semester 3
Semester 4
Semester 5
Semester 6
Semester 7
Semester 8
Semester 9
Career Opportunities
Health Care Physiotherapy Instructor in Modern Gymnasiums
Lecturer/Demonstrator in physiotherapy colleges
Multispecialty Hospital
Rehabilitation Hospitals
Geriatric Hospitals
Self- employed Private Physiotherapist
Academics
Placement Expert

Talk to Expert