Code

100303

Delivery

Full-time

Length

2 Years

Credential

Master in Public Health
Program Description
Master in Public Health is a 2 years full-time post-graduate Programme has been designed to focus on developing a strong public health structure in India and countries with similar conditions. Students will be trained to enhance the efficiency & effectiveness of the government's plans & policies related to health care at primary and secondary levels. It will also help gather data, interpret, and recommend various agencies for planning and allocating the resources.
Programme Educational Objectives
Graduates will demonstrate knowledge and skills in the field of public health.Graduates will identify the health problems and needs of a defined population. Graduates will be able to demonstrate leadership qualities by communicating effectively in an interdisciplinary environment, either individually or in a group. Understand the social ecological approach to health promotion and disease prevention. Graduates will discuss key elements of the policy processes and apply them to overcome public health related issues.
Programme Outcomes:
On successful completion of this programme, graduates will be able to:
Demonstrate knowledge and skills acquired through programmes to practice the profession of public health.
Plan, implement and evaluate programs to address identified public health needs in cooperation with community members
Describe how societal, organizational, and individual factors influence public health.
Assure conditions that protect and promote the health of population
Implement a public health program that reflects communication, leadership and advocacy skills.
Describe the ethical and legal bases for public health services.
Apply appropriate methods to assess the risk of communicable and non-communicable diseases in the diverse community.
Use ethical standards for achieving organizational and community health goals.
Recognize the current and emerging public health issues on local, state, national and global levels.
Recognize the need to engage in lifelong learning through continuous education and research.
Programme Highlights
Distinctive academic curriculum, qualified and competent faculty members, transfer of knowledge through scholarly activities, interdisciplinary project based learning, collaboration with renowned organizations, exceptional computing facilities, industry interaction and internships will provide the best platform to learn aspects of Public Health. Some of the major areas that will be covered include Introduction to Health Policy & Management, Fundamentals of Epidemiology, Strategic Planning and Marketing, Health Law and Ethics and Health Policy and Healthcare Financial Management.
Tuition Fee
1st Year

₹1,29,000

2nd Year

₹99,000
1st Sem

₹79,500

2nd Sem

₹49,500

3rd Sem

₹49,500

4th Sem

₹49,500
Important Dates
Dates are tentative & subject to notification of state govt/regulatory bodies
Dates

Online Registration Starts on

Slot Booking for online examination

Dates of Entrance Examination #

Date of Admission
Schedule

1st Week of June 2021

Started

July Onwards

Started
Master in Public Health
Admission Process
01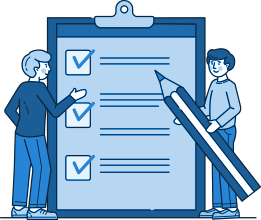 Complete
the Application
02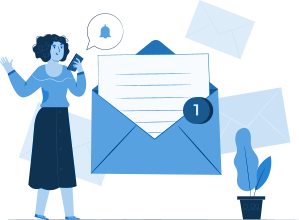 Get Shortlisted
and Receive the
Letter
03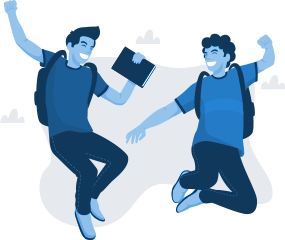 To Book Your
Seat Asap
Master in Public Health
Admission Requirement
Candidates who have completed graduation are eligible to apply. Preference will be given to those candidates who have completed MBBS / BDS /AYUSH / B.Sc. (Nursing) / B. Pharm/ B.PTor equivalent degree in sciences from UGC-approved university.in addition, candidates will also have to successfully complete a Goenka Aptitude Test for Admission (GATA) and appear for a personal interview.
Note: It is mandatory to submit a migration certificate obtained from the respective university where the candidate had passed his/her qualifying degree
Our Facilities

Research & Laboratory Facilities
Community Healthcare at Aanganwadi
Community Practices by MPH students
Coomunity Healthcare Practices
MoU with Medanta- The Medicity
Visit to AIIMS by MPH Students
Master in Public Health Syllabus
Term 1
Term 2
Term 3
Term 4
Past Placements
Medlife
Hosmat Hospital
Medybiz Pvt Ltd
Fortis Hospital
Intellectual Resource Training Private Limited
Hospitals and health centers
Career Opportunities
Healthcare Administrators
Teachers in Public health institutions
Epidemiologists
Social and Community Service Managers
Health Counselors
Placement Expert

Talk to Expert