Dean – Research & Development, GD Goenka University

Dr. Anjali Midha Sharan
Dr. Anjali Midha Sharan has earned her PhD, Masters and Bachelor's qualification from Delhi University. Her training from Council for Adult & Experiential Learning USA, Laureate Universities Network, Stratford University and several other Institutions, has enabled her in leading several academic and training initiatives for various stakeholders including several senior executives of Top Organizations in domains of IT, Power, Oil & Gas, Infrastructure, Aviation, Port & Shipping, Telecom and Coveted Government Departments, Higher Educational Institutions & Schools. She has been trained extensively by notable Mentors in the field of Psychology. Her PhD research focused on the importance of beliefs in the process of healing. Through her participation in various forums like the World congress of Spirituality and through various workshops and blogs, she has advocated the importance of positive beliefs in the process of healing and transforming lives, besides creating awareness about various Mental Health issues.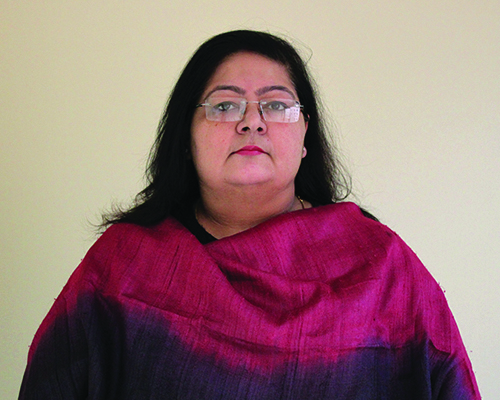 Through her Academic administration experience of over 15 years, she has introduced several curriculum delivery and process innovations resulting in improved learning outcomes and student experience. She has also trained several people belonging to different Nationalities, has managed several Programs at International Locations. She has extensive experience working with various Indian and American Universities of repute, including UPES where her last assignment was leading the Doctoral Programs of the University.