DETAILS OF THE EVENT
The purpose of this event is to learn about the resort property's operations and give deep understanding of spa operations and
lobby design.
The various aspects of the resort property's spa and other unique features were taught to students.
Understudy will be acclimated with the anteroom plan of the hotel property.
The Le Cordon Bleu, SoHT students were exposed to the operations of Westin Sohna Resort & Spa. The students were introduced to the various heads of the departments of the resort property. The students were given a thorough run down of the property key points and the amenities offered. The students had a chance to see the spa being developed from the scratch with the equipment
being installed into place and renovation happening. This covered the well being of the guest for the students. The property managers were also kind enough to explain the mantra behind the property lobby design. The property encompasses the usage of red bricks in its constructions. The red bricks are aesthetically appealing, and also help to maintain the cool temperature. Apart from this, the students were introduced to the various categories of room offered in the property. Interesting fact and another USP was zoo with wisely chosen animals and birds .
OUTCOME OF THE EVENT
After completing the visit, the students had a better understanding of the resort property's overall functions thanks to this event. The resort property's room type, amenities, and supplies were understood by students. They are familiar with the dimensions, style, colour, furniture, and other aspects of the lobby design. The students will have a better understanding of the spa room's purpose thanks to this property. This includes the kind of ingredients , perfume, essential oils and other naturally sourced products for spa and other therapies .Overall the event was enriching and rejuvenating for the students . The training manager along with the Spa manager were sharp and interactive in their sessions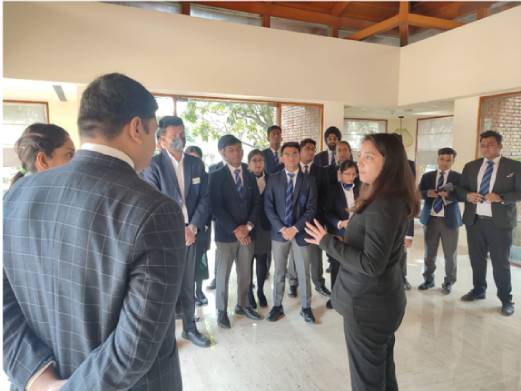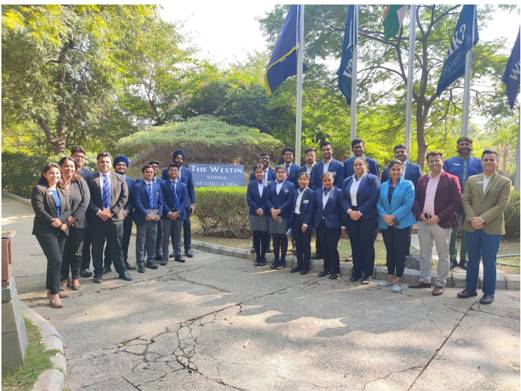 Placement Expert

Talk to Expert