On 3rd December 2022, BBA and MBA students of the School of Management at GD Goenka University visited the Honda Motorcycles and Scooters India Pvt Ltd (HMSI), Manesar as a part of an industrial visit.
Mr. Davinder Deswal has explained the philosophy of the company with a walkthrough on the Philosophy Road which was a part of the "Rupantar" project to develop a positive and peaceful environment for the employees in the surroundings.
Mr. Vishnu Dikshit discussed discipline and all the necessary precautions to be taken on the road in Welcome Hall and a video on the 'Rupantar project' was also shown.
Mr. Ashish Kocha has explained the history of Honda, the industries it is working in, and
the production line where one bike is produced in just 36 seconds where safety and quality maintenance is up to 1 micron, accuracy and preciseness of the production at Honda. The students were fascinated to see the assembly line of Honda Bikes.
We thank Mr. Harish Pahuja who organized and planned everything from permissions to the execution of the Plant Visit for GD Goenka University students. We thank Mr. Nitin Sharma, Plant Head of HMSI, Manesar to give us permission and making arrangements for us to visit the plant. We also thank Mr. Davinder Deswal and Mr. Vishnu Dikshit and Mr. Ashish Kocha for a visit.
This visit was coordinated by Dr. Kishore Morya, Dr. Karina Bhatia Kakkar, and Dr. Anju Rani.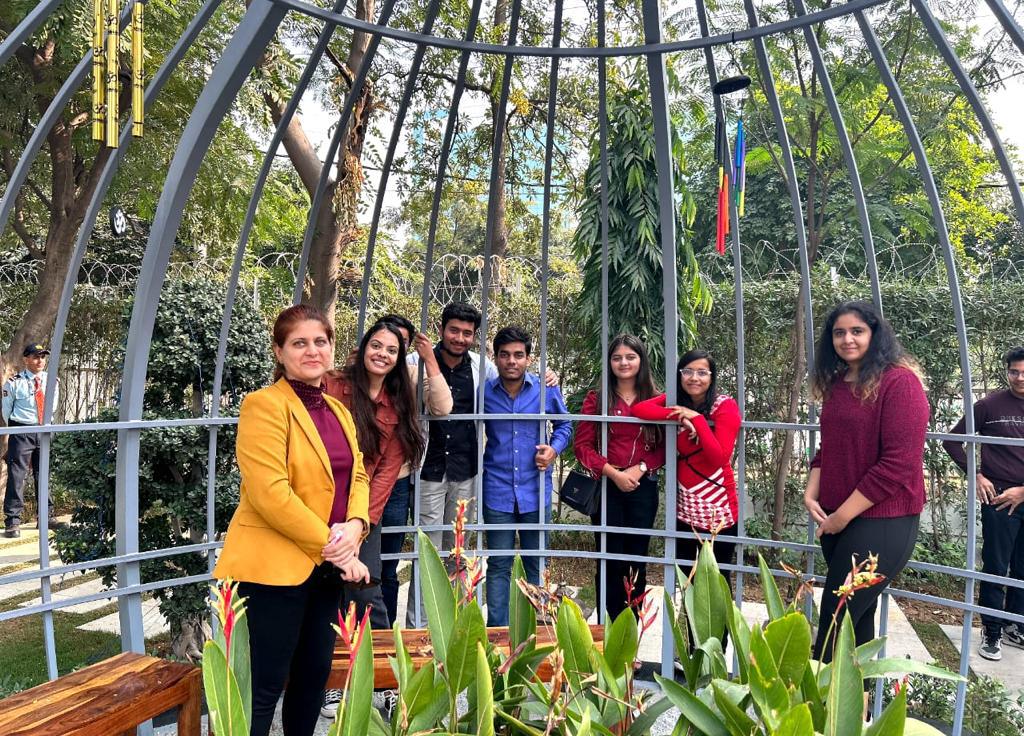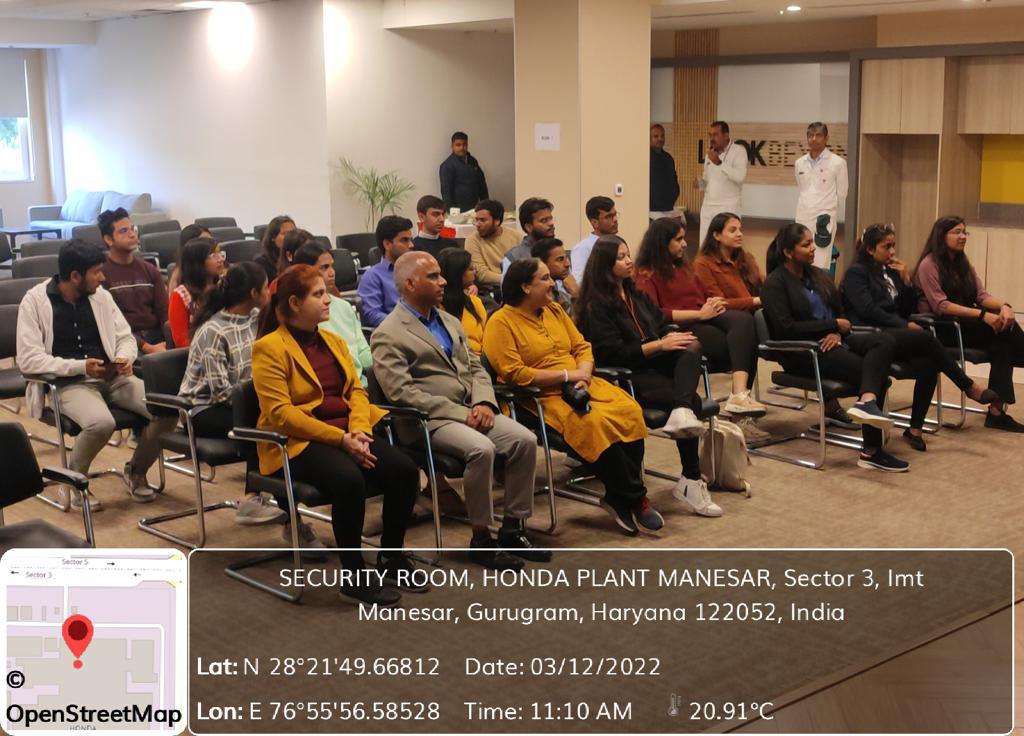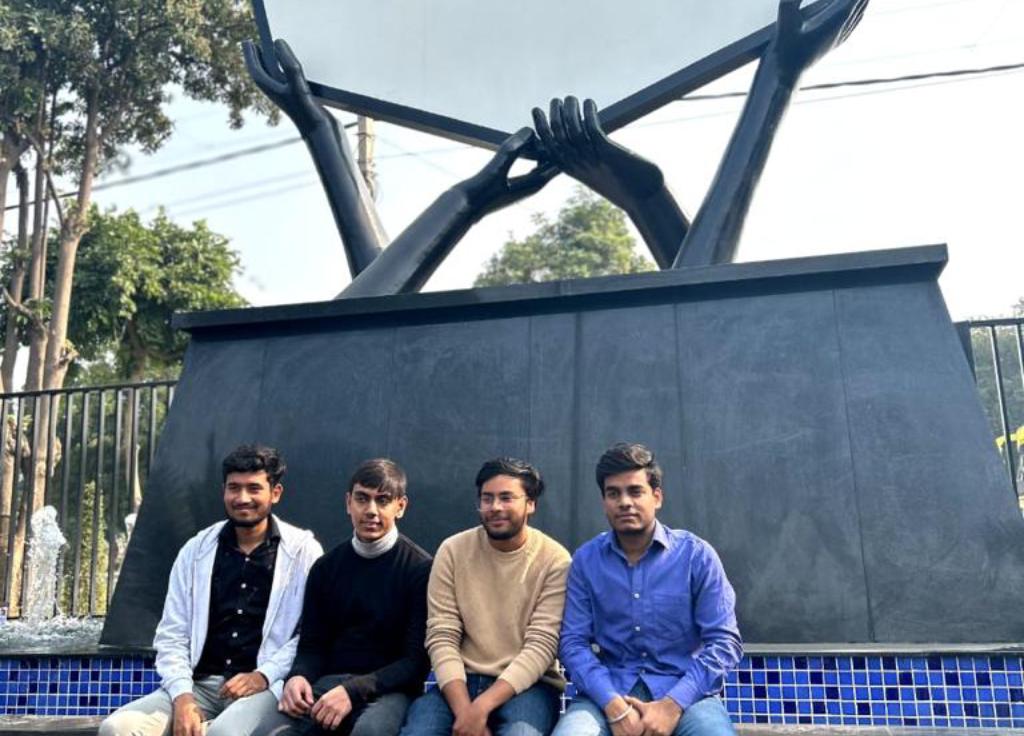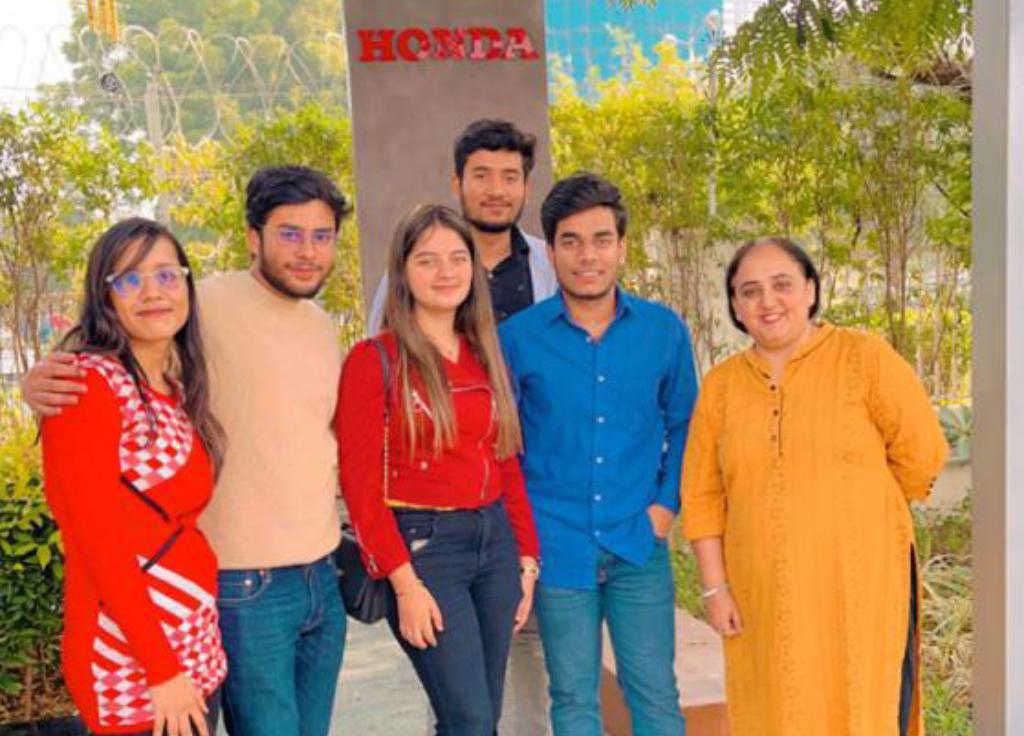 Placement Expert

Talk to Expert