Dr Anil Kumar
Assistant Professor
Qualification: BSc (H) Biotechnology, MSc Life Sciences, Ph.D Biotechnology
College/University: St. Columbu's College Vinoba Bhave University Hazaribagh, School of Life Sciences Devi Ahilya University Indore, Stem Cell Facility-CTVS All India Institute of Medical Sciences New Delhi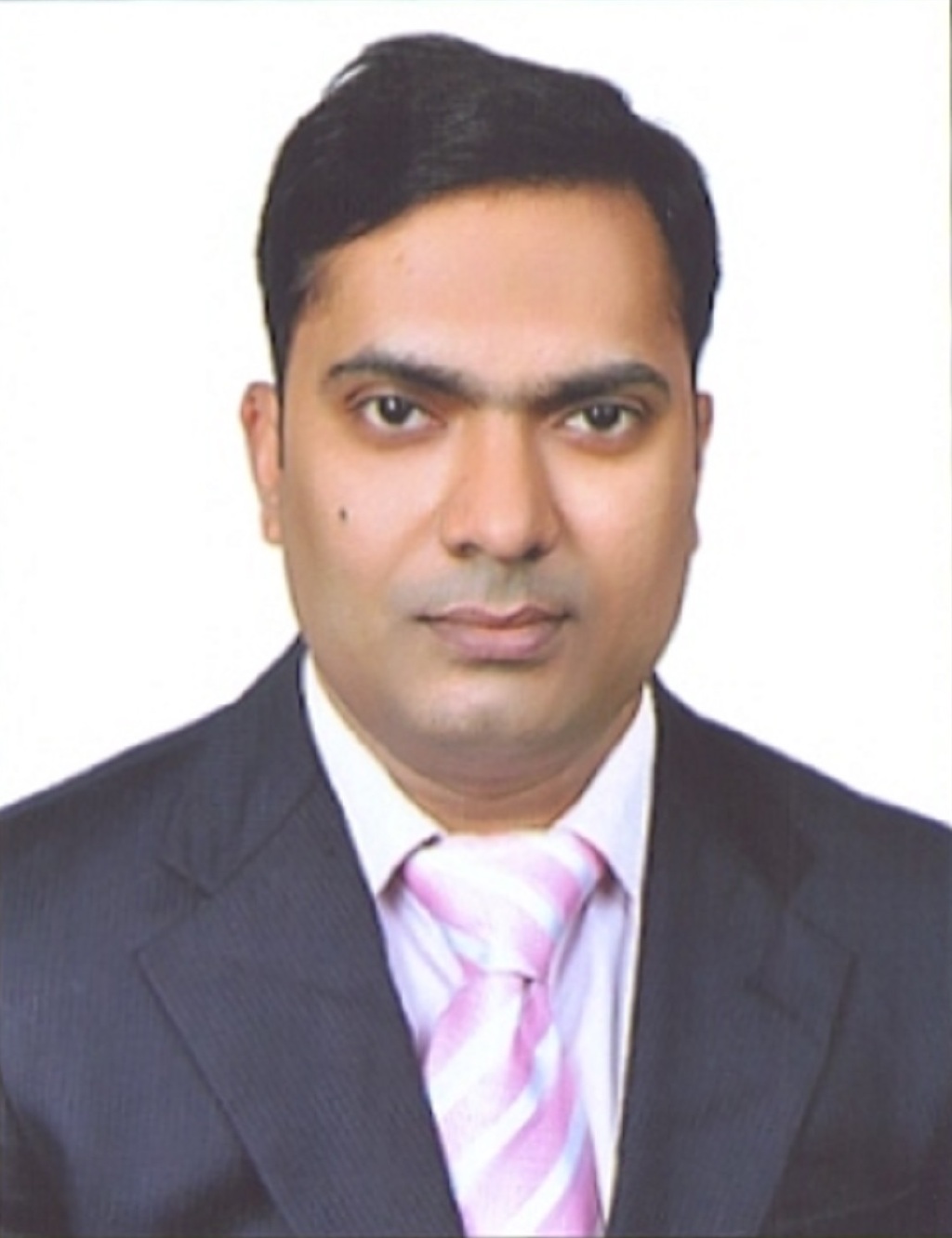 Introduction: Anil Kumar expertise is in the area of Stem Cell Biology with a background of Biotechnology. He is an expert in the area of Animal Cell Culture and Translational Research with knowledge of isolation, expansion and characterization of stem cells and their clinical application.
Anil has teaching experience of 7 years and prior to joining this organization, he served as an Assistant professor at Amity University Haryana.
Publications (latest)
'MicroRNA-based therapeutic approach in Th2-mediated immune disorders', Current Topics in Medicinal Chemistry 21(8) pp753-66. (Kumar, S., Ashraf, MU., Kumar, A., and Bae, Yong-Soo., 2021).
'Protocol for Collection, Culture, and Characterization of Human Skin Stem Cells', Journal of Skin and Stem Cells, 6(3) pp e99780. (Kumar, A., Gupta, S., Mohaty, S., 2020).
'Spatial Peculiarities of Stem Cells in Plants and Animals,' Journal of Stem Cell Regenerative Biology, 3(1) pp 140- 144. (Kumar,A., Mohanty, S., Ray, SK., Khurana., SMP, 2017).
'Hair and Skin derived Progenitor Cells: In Search of a Candidate Cell for Regenerative Medicine', Indian Journal of Medical Research, 143, pp 77-85. (Kumar, A., Mohanty, S., Nandy, SB., Gupta, S., Khaitan,BK. Sharma, S., Bhargava, B., Airan, B., 2016).
'Stem Cells of the Hair Follicular Tissue: Application in cell based therapy for Vitiligo,' Hair: Therapy & Transplantation, 5(1), pp e1000131. (Kumar, A., Mohanty, S., Gupta, S., Khurana, SMP.,2015).
Books and Book Chapters
Stem cells of skin and hair follicle and their clinical application. Edited Book –Biotechnology Progress and Applications, Daya Publishing House ® A Division of Astral International Pvt. Ltd. New Delhi. ISBN 978-93-5130-950-5 pp 505-24 (Kumar, A., Mohanty, S., Gupta, S., 2016)
Environmental Interaction and Impact on the Life Span of Stem Cells. Edited Book: Environmental Microbiology and Biotechnology, ISBN 978-981-15-7492-4. pp251-66. Springer (Kumar, A., Jain, KG., Arora, V., 2020)
Protein Purification from Tomato VDM Verlag Dr. Müller GmbH & Co. KG, Germany. ISBN: 978-3-639-28635-9 (Kumar, A ., 2011).
Research work
Anil's current research interest is focused on stem cell biology and translational research in the area of cell based surgical management of vitiligo.
Contribution to Profession and Awards
Joint CSIR-UGC (JRF-NET) Award in Life Science, 2005
Graduate Aptitude Test in Engineering (GATE) Award in Life Science, 2006
Member Editorial Board
Cell Biology-Science Publishing Group,
Orthopaedics-Acta Scientific and
Journal of Orthopaedics and Skeletal Medicine-Science Inquest
Member- Institutional Committee for Stem Cell Research (IC-SCR), DMPL, Gurugram
Placement Expert

Talk to Expert