Dr. Naresh Sharma
Professor and Head
Qualification: B.Sc. (H) Mathematics, M.Sc. Mathematics, Ph.D.
College/University: Kurukshetra University, Guru Jambheshwar University Hisar, Maharishi Dayanand University Rohtak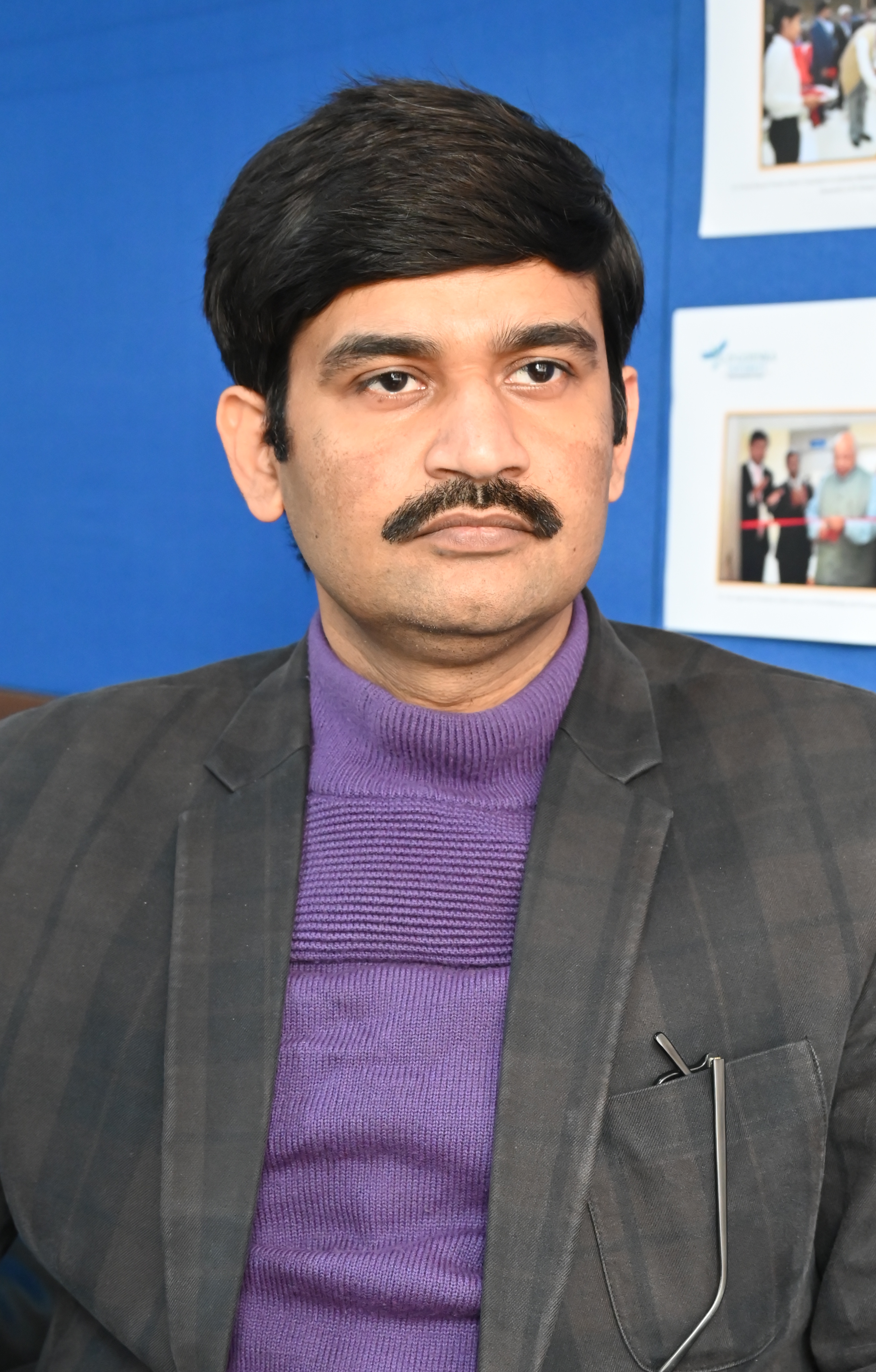 Introduction:
Prof. (Dr.) Naresh Sharma, Head, School of Engineering and Sciences, has nearly two decades of experience in teaching, research, and academic administration. His areas of expertise include Simulation of Queueing Models, Machine Learning, Predictive Modeling, Forecasting Technique and Fluid Dynamics.. Dr. Sharma holds a Ph.D. from Maharshi Dayanand University (India). He has published several research papers in national and international journals of repute.
Dr. Sharma is a true professional with an immense degree of integrity and knowledge. He is a good team leader, sincere and dedicated towards work and responsibility, with a positive attitude towards continuous learning.
Prior to taking up the current role, Dr. Sharma served in academic positions in various
reputed institutes in Delhi/NCR. Besides teaching, he has also handled academic and
administrative responsibilities like programme chair, examination in-charge, and has played
significant roles in institutional committees like Academic Review Cell, NAAC and NIRF
steering committee, Scholarship Committee etc. He has organized and chaired several
national and international events- conferences, workshops, seminars, DST-INSPIRE science
camp and many more. He has received several awards, being felicitated as the 'Guest of
Honour' by the Board of MSME Chamber of Commerce and Industry of India (MSMECCII),
New Delhi, is one of them.
Placement Expert

Talk to Expert