Dr. Ugur Guven
Nuclear & Aerospace Engineer
Qualification: Nuclear Engineer (MSc), Aerospace Engineer (PhD)
College/University: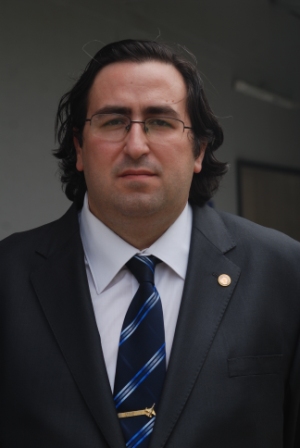 Introduction:
Dr. Ugur Guven is an Aerospace Engineer (Ph.D.), and a Nuclear Engineer (MSc), and his area of specialization is Nuclear Rocket Propulsion and Interstellar Travel. During his 28 years of career, he has published over 25 books, over 100 journal papers, and 250+ conference papers.
Dr. Guven served as the Advisory Council Member of the UN Center for Science and Technology Education in the Asia Pacific Region from 2015 to 2022, and he actively participates in NASA focus group meetings such as LEAG. Dr. Guven is the Founder and Director of the Indo-French Academic Alliance, and he is currently in the process of forming the Indo- French Aerospace Consortium. In addition, Dr. Guven is the CEO of Prometheus Space UK Ltd. and also chief advisor to Phoenix Space UK and to Syena SPAC, USA. To help pave the way for the future of the aerospace sector, Dr. Guven is in the advisory board of several aerospace companies and startups including Bellatrix Aerospace. In addition, Dr. Ugur Guven is an academic board member of LIPS Research Foundation in collaboration with European International University – Paris and also serves on the Advisory Board of Internshape India. Currently, he actively serves on the editorial board of 10 international journals including Space Research Journal, and Current Research in Space Science, and continues to serve on several international committees across the world. As a consultant, he has provided global insight to several space agencies, organizations, and companies including a global spaceport project.
Dr. Ugur Guven also works in improving educational and pedagogical techniques in higher education, as he travels frequently all over the world to give various seminars and workshops.
On an alternative front, Dr. Guven creates student mobilities, student exchange, faculty exchange, higher study opportunities, and many collaborations for students across the world, as he has sent close to 1000 Students to international destinations in various disciplines for mobility and higher studies.
Dr. Guven also has been instrumental in increasing the collaborations and opportunities for students between India and France. Dr. Ugur GUVEN continues as an academic adviser to several government agencies, institutions, international alliances, foundations, and companies across the world in academic development programs and international outreach programs.
Placement Expert

Talk to Expert