The School of Education, SOHSE, G.D Goenka University joined the collaborative Swachhta Yatra organized by Municipal Corporation Manesar, Gurgaon. Honorable Joint commissioner Ms. Alka Chaudhary along with SBM consultant Ms. Zenith Chaudhary, Sr. Sanitary Inspector, Mr. Vijay Kaushik, & Sanitary Inspectors Mr. Manoj Kumar, Mr. Sumit Kumar, Sumit Hudda, Dr. Satya Sahai (Swachhta Abhiyan committee member), Dr. Nitika Arora (Brand Ambassador (MCM) Mr. Navdeep Singh (Brand Ambassador, MCM) and Sarpanch of the village Wazirpur Mr. Sher Singh Chauhan (Sarpanch) led the event with enthusiasm.
They laid great emphasis on the importance of cleanliness not only inside our homes but also in our neighborhood. The support and dedicated work by women sanitation workers was highly appreciated ad role of future generation was also stressed upon. The distinguished Guests underlined the importance of segregating dry waste and wet waste and recycling and composting. They also shared a few ways on how we can dispose and decompose waste materials, and this is our duty to keep our surroundings clean and green. Dr. Parvesh Lata, Head of the School of Education, shared few words on the significance of collaborative efforts to keep the environment clean and practice cleanliness. Appreciating the efforts of the women workers she also gave the slogan - "Swachh Shakti, Naari Shakti".
Mr. Navdeep Singh also administered the 'Swachhta Pledge' for all the attendees of the event thereby, to devote 100 hours, i.e., two hours every weekend to clean their surroundings.
Thereafter, all the dignitaries, members of MCM, sanitation workers, students of G.D. Goenka University, including residents of the village participated in the ' Swachhta Yatra'. Faculty members of the School of Education, SOHSE- Dr. Bratati Dasgupta, Dr. Igona Gorakhnath and Dr. Paulami Sanyal joined the event along with Dr. Aditi Aggarwal, from the Department of Economics, SOHSE. The students of the School of Education also presented a Nukkad Natak in keeping with the theme of the event 'Swachh O' stav' in which they showed how our negligence harms our environment and we are the one who can keep it clean by small efforts such as using dustbins, segregating waste, and more. Twenty-one students from B.Ed., B.A. B.Ed. & B.Sc. B.Ed., all Semester-II enacted the Nukkad Natak. Performance by the students was highly appreciated by everyone present. Refreshments had been arranged by Sarpanch, Sher Singh Chauhan before departure. The event went well and in a very planned manner.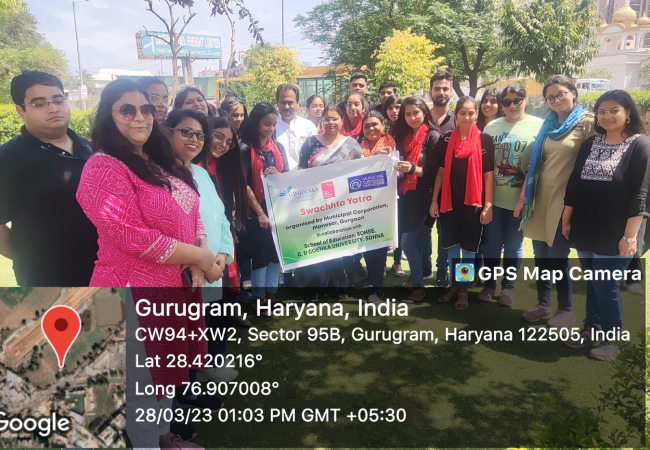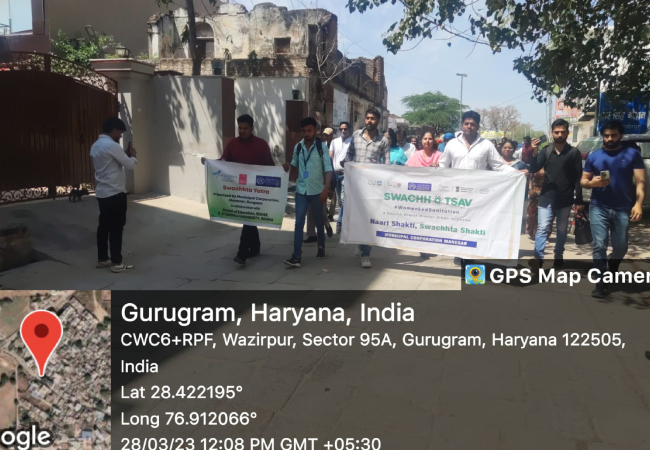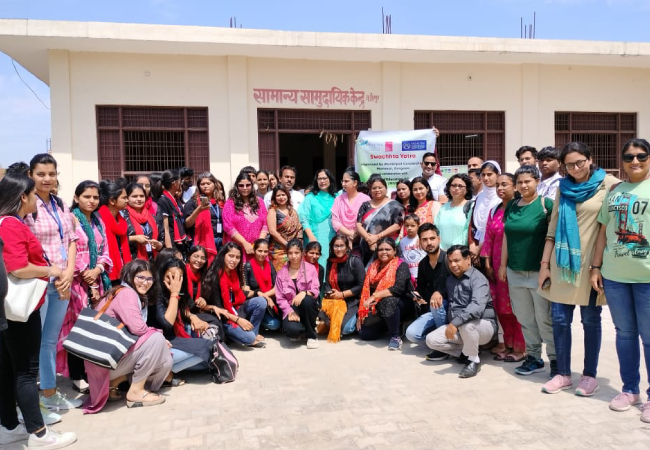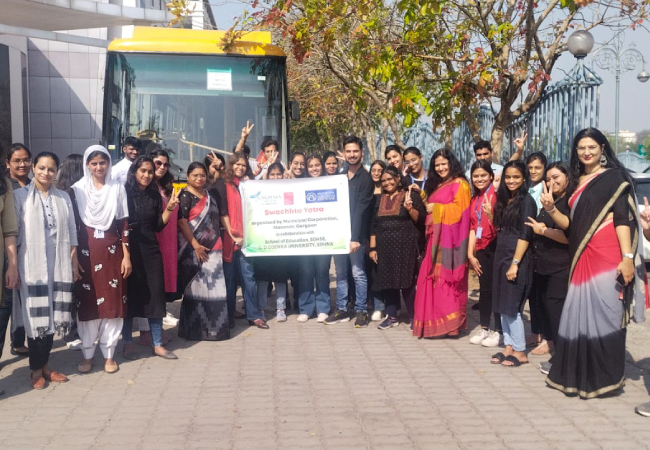 Placement Expert

Talk to Expert