Congratulations on Winning the Technovation Hackathon, Sharda University
Congratulations to Yograj Rundhanker (B.Tech. CSE (AIML)) and Vanshika Gupta (B.Tech. CSE) on winning First Position at 5th Technovation Hackathon organized at Sharda University, Ghaziabad, on 3rd and 4th of February 2023.
Their team displayed the Electro-Spark Engine model and its application in a vehicle using a 4-feet long plastic car.
GD Goenka University congratulates the team on winning a cash prize of Rs. 25,000. The Sharda University also offered an incubation center and mentorship for the Electro-Spark Engine.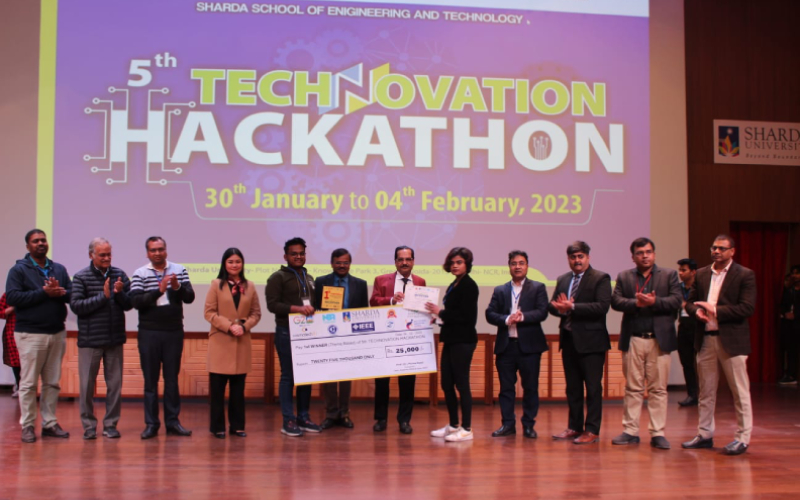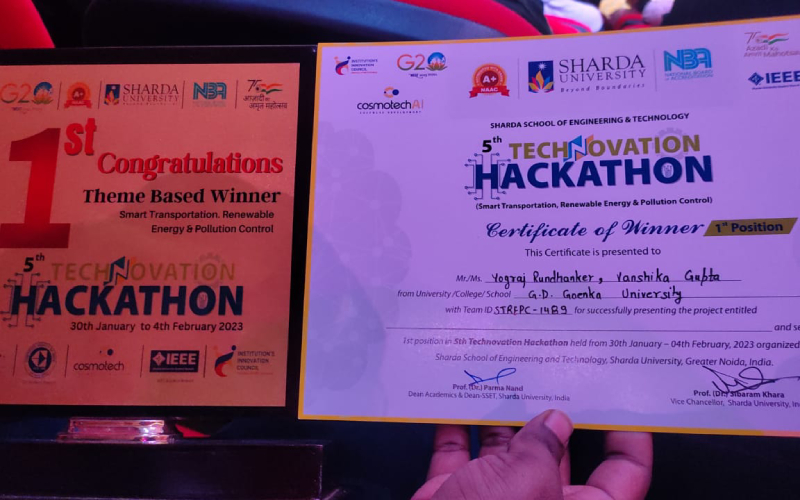 Placement Expert

Talk to Expert