Dr. Divya Goyal
Assistant Professor
Qualification: MPT- Musculoskeletal
College/University: Punjabi University Patiala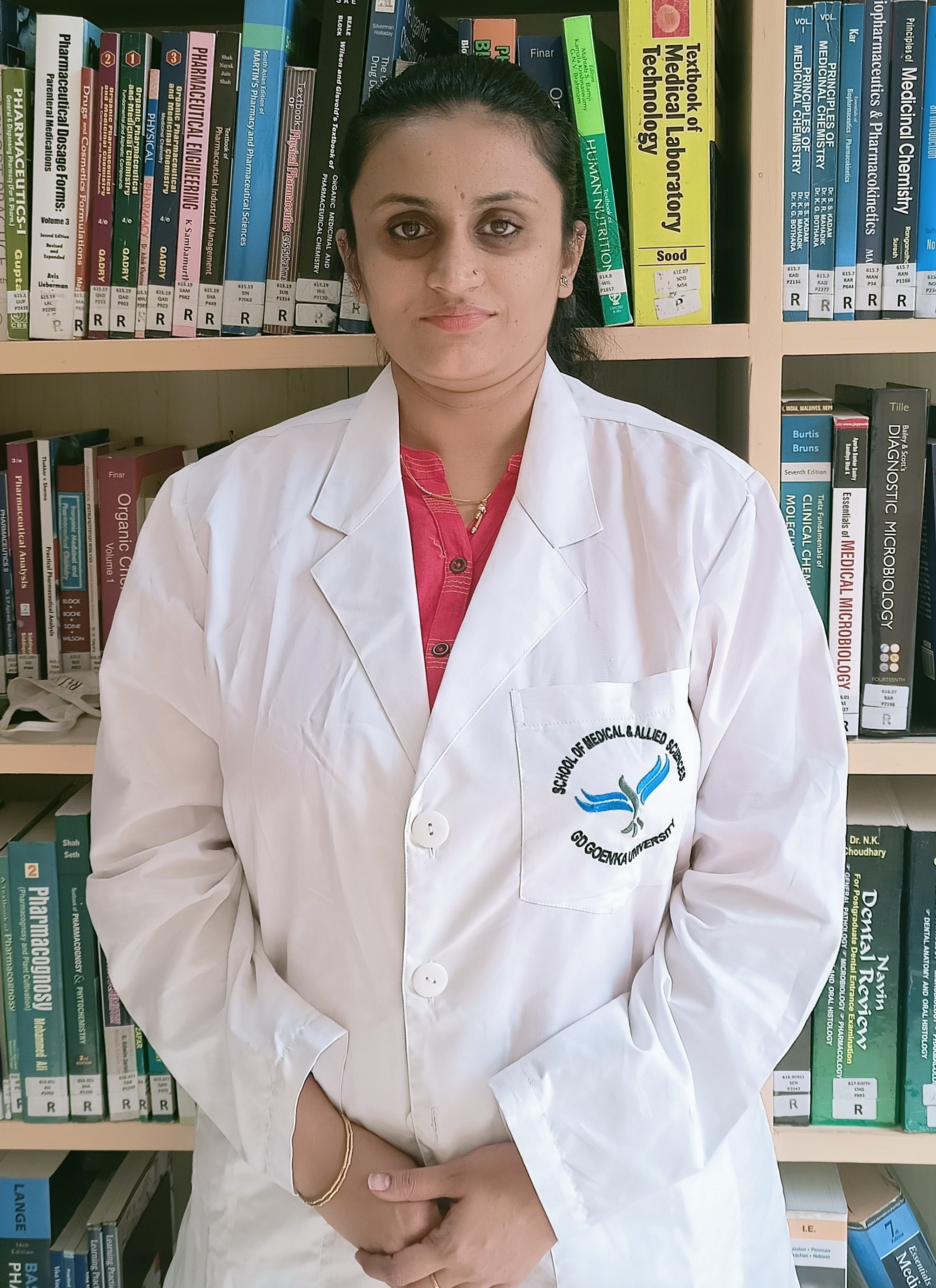 Introduction: Divya Goyal is an enthusiastic professional with more than 5 years of total experience into academic, clinical and research backgrounds. She had done MPT in Musculoskeletal Physiotherapy from Punjabi University Patiala which is well reputed for development of quality professionals in the field of Physiotherapy. She holds a BPT degree from Saket College of Physiotherapy Panchkula affiliated to Pt. B.D Sharma University Rohtak.
Prior to taking up the current role as an Assistant Professor, Dr. Divya served in academic position as an Assistant Professor in Malout Institute of Physiotherapy affiliated to Baba Farid University of Health Sciences Faridkot. She had actively participated in several National as well as International seminars conferences and workshops for professional up gradation.
In her previous job she had provided physiotherapy treatment for both outpatients and inpatients and was responsible for managing a clinical caseload, providing physiotherapy assessment and treatment to the highest standards.
She was good at meeting patient's goals and providing due therapy sessions based on evaluation and tests along with the evaluation of the effects of physical therapy sessions and noting down the patient's progress.
Certifications:
She is certified in Motor Relearning Programme, NDT, Proprioceptive Neuromuscular facilitation technique and certified manual therapy practitioner on various musculoskeletal conditions such as TKR, THR etc.
Current Research:
Dr. Divya Goyal has current research focus on Financial Burden on Patients Availing Physiotherapy Treatment for Back Pain, Neck Pain and TKR.
Placement Expert

Talk to Expert