Dr. Kanika Wadhwa
Assistant Professor
Qualification: Bachelor's of Physiotherapy, Masters of Physiotherapy in Sports.
College/University: Sanskriti University, Pandit B D Sharma University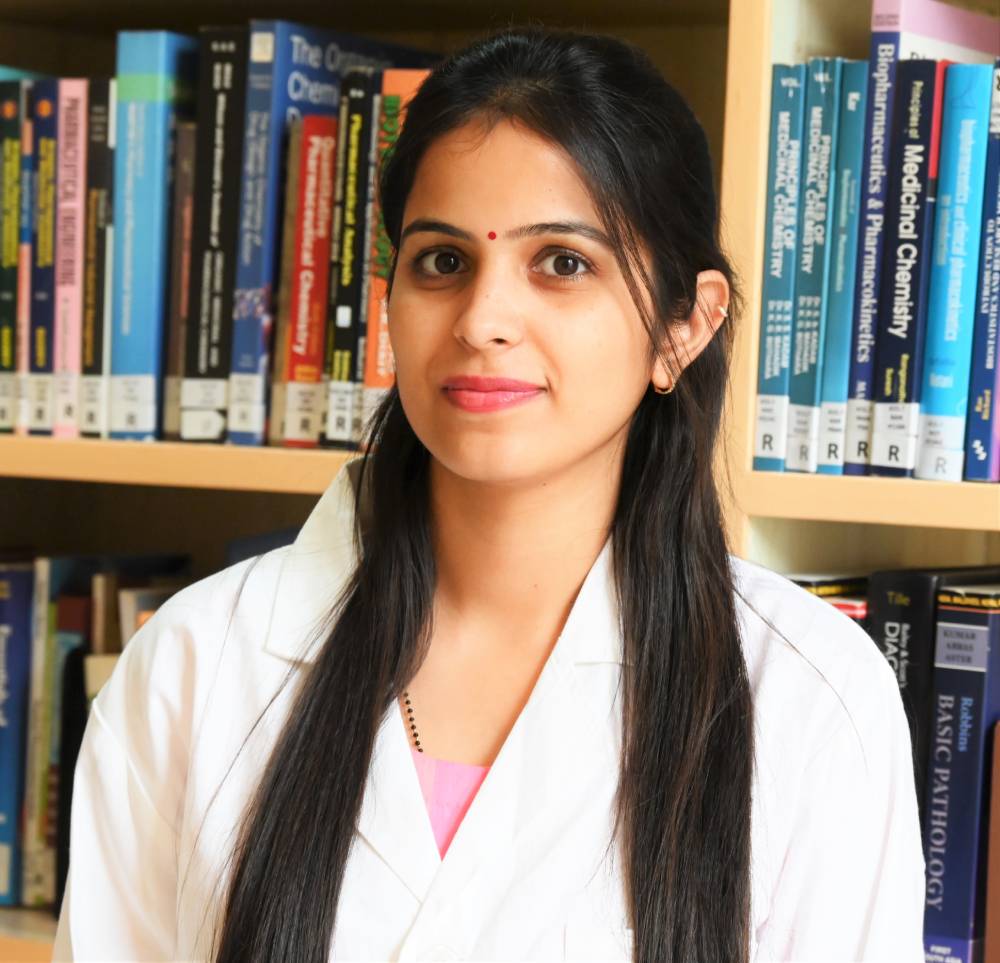 Introduction: Kanika Wadhwa stands as a distinguished authority in the specialized field of sports injury management, wielding an extensive wealth of knowledge and hands-on expertise. With an illustrious career spanning over two years, she has proven her mettle across a spectrum of clinical scenarios encompassing orthopedics, sports-related conditions, cardiopulmonary ailments, and neurological afflictions. Her adeptness extends to the intricate nuances of cases ranging from strokes and Bell's palsy to total knee and hip replacements, as well as degenerative disorders.
Kanika Wadhwa's proficiency is underscored by her mastery over a diverse array of therapeutic
techniques. She boasts a comprehensive grasp of mobilization, Neuro Developmental Therapy,
Proprioceptive Neuromuscular Rehabilitation, Dry needling, and Lymphedema management,
displaying a holistic approach that amalgamates both cutting-edge and time-tested methodologies
to cater to the intricate needs of her patients.
Her journey leading up to her current stature has been marked by a series of noteworthy
achievements. Prior to assuming her current position in 2021, Kanika Wadhwa held pivotal roles in
the capacity of a consultant physiotherapist. One of her noteworthy endeavors was serving as the
Head Physiotherapist at her own esteemed clinic in Gurugram. This role not only reflected her
clinical acumen but also her entrepreneurial spirit. Moreover, she lent her services as a freelance
physiotherapist, rendering her expertise to pediatric cases encompassing a wide spectrum of
disorders, including neurological, oncological, musculoskeletal, and cardiopulmonary issues.
Publications (from 2015)
Anand Kumar Singh, Kanika Wadhwa. (2022). Efficacy of multidirectional stepping training and
perturbation training on balance in chronic stroke patients. NeuroQuantology, 20(6), 2464-2471.
Anand Kumar Singh, Swati, Kanika Wadhwa. Effects of Respiratory Rehabilitation on Patients with
Coronavirus Disease (COVID-19): A Systematic Review. International Journal of Pharmaceutical
Sciences and Research, 179.
Anand Kumar Singh, Kanika Wadhwa. (2022). Effectiveness of physiotherapy interventions
following primary unilateral total knee arthroplasty: A systematic review of randomized controlled
trials. European Journal of Molecular & Clinical Medicine, 9(7).
Swati, Anand Kumar Singh, Kanika wadhwa. (2023). Correlation of lumbar flexibility and
hamstring flexibility on Functional Movement Screen test in young adults. Journal of New Zealand
Studies, ns35. https://doi.org/10.5281/zenodo.7658027
Anand Kumar Singh, Kanika Wadhwa. (2023). The Impact Of Medical Financial Assistance
Schemes And Use Of Health Services By The Underprivileged Population In Rural India. Journal of
Interdisciplinary Cycle Research, XV(5).
Vishakha, Anand Kumar Singh, Kanika Wadhwa. (2023). Relationship between the power grip
strength and sleep on performance in cricket players: A correlational study. Eur. Chem. Bull., 12
(Special Issue 4), 18686-18697.
Certifications:
Kanika Wadhwa holds certifications in a range of specialized areas, including Manual Therapy,
Neurodevelopmental Therapy, Proprioceptive Neuromuscular Facilitation Technique, and
Lymphedema Management for cancer patients.
Research:
Kanika Wadhwa's present research endeavors center around exploring the latest advancements in
cognitive neurosciences within the realm of sports sciences.
Placement Expert

Talk to Expert