Dr. Lovekesh Nagpal
Assistant Professor: Pharmaceutics
Qualification: B. Pharmacy, M. Pharmacy in Pharmaceutics
College/University: Kurukshetra University, KUK, Lord shiva college of pharmacy, Sirsa, Haryana.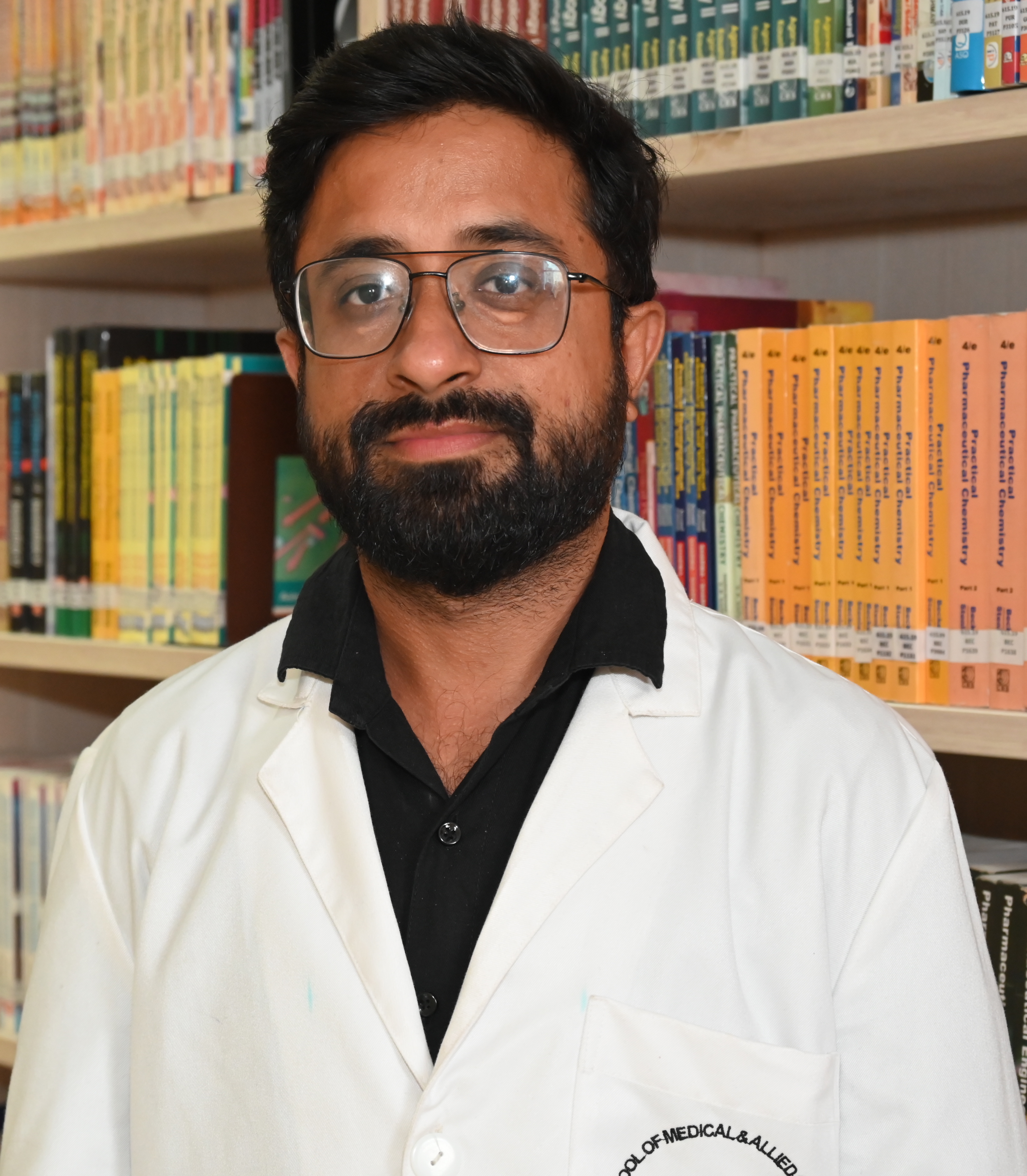 Introduction:
Lovekesh Nagpal is an expert in the area of pharmaceutics with a background in drug delivery. He has taught these subjects for nearly 13 years at Lord Shiva college of pharmacy, Sirsa, Advanced group of Institutions, Palwal and Om sterling global university, Hisar.
During M. pharmacy projects He successfully conducted a human volunteer study of colon targeted drug delivery in INMAS (Institute of Nuclear Medicine and Allied Sciences), DRDO New Delhi. Lovekesh Nagpal have more than one year experience of marketing in at Nicholas Piramal Healthcare and F.D.C Pvt Ltd
Prior to taking up the current role in 2022, Lovekesh Nagpal served in an academic position such as Assistant Professor and Associate Professor in (Pharmaceutics), in Om sterling global university, Hisar, and Advanced Group of Institutions, Palwal respectively.
Professional Experience
14 years of experience in teaching, training and research, and academics.
Awards and Accolades:
Got an Appreciation Letter for the Best Result in Assigned courses.
Publications
Published a Research article "Formulation and Gamma scintigraphic evaluation of Colon specific Tinidazole Tablets in Healthy Human Volunteers" in International Journal of Therapeutic applications, Volume1, 2012, 20-31.
Published a Research article "In vitro and In vivo evaluation of colon specific tinidazole tablets in healthy human volunteers using Gamma scintigraphy in Journal of pharmaceutical and Biomedical Sciences, Vol 7, 2012, 216 -219.
Placement Expert

Talk to Expert