Dr Shalini Singh
Assistant Professor
Qualification: Bachelors in physiotherapy, Master in physiotherapy (MUSCULOSKELETAL), Pursuing Ph. D in physiotherapy
College/University: IRMAS, Banarsidas Chandiwala Institute of Physiotherapy, Guru Gobind Singh Indraprastha University, G D Goenka University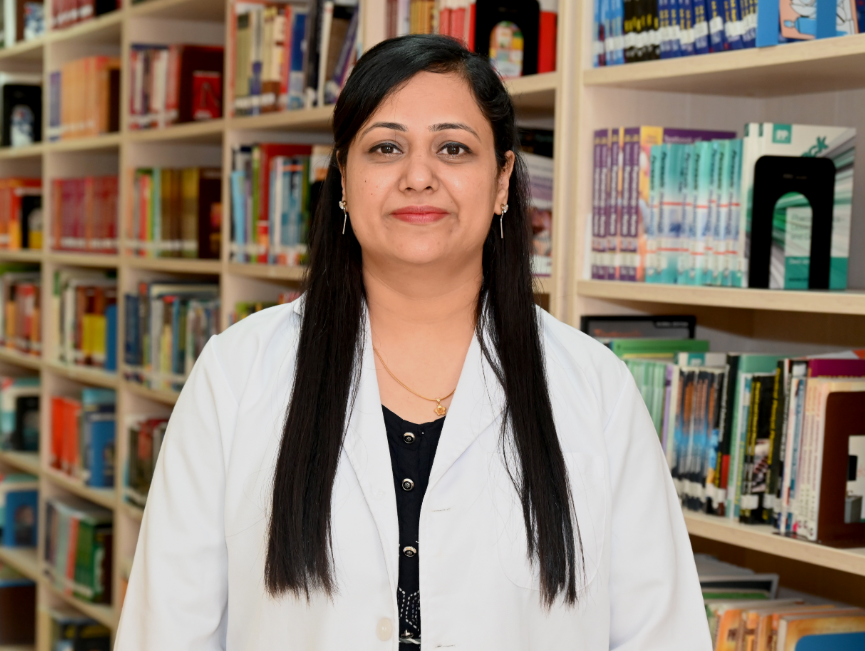 Introduction: Shalini Singh is reputed physiotherapist with expertise in orthopaedic rehabilitation, electrotherapy modalities, exercise therapy and ergonomics.
She also worked as physiotherapist with Wellspring Pvt Ltd. at Healthspring Medical Community Centres of Pune. Prior to this, she has also served as Assistant Professor at IAMR college of Physiotherapy, Ghaziabad U.P. for one academic session. And She has started her career as Physiotherapist at Lokpriya Hospital of Subharti University, Meerut, U.P.
She is Graduate from Institute of Rehabilitation Medicine and Allied Sciences, GGS Indraprastha University, New Delhi; later she did specialization in orthopaedics (MPT-MUSCULOSKELETAL) from Banarsidas Chandiwala Institute of Physiotherapy, Guru Gobind Singh Indraprastha University, New Delhi. Now she is pursuing Ph.D from G.D Goenka University.
Placement Expert

Talk to Expert