Dr. U Srinivas
Assistant Professor
Qualification: Pharm.D
College/University: Andhra University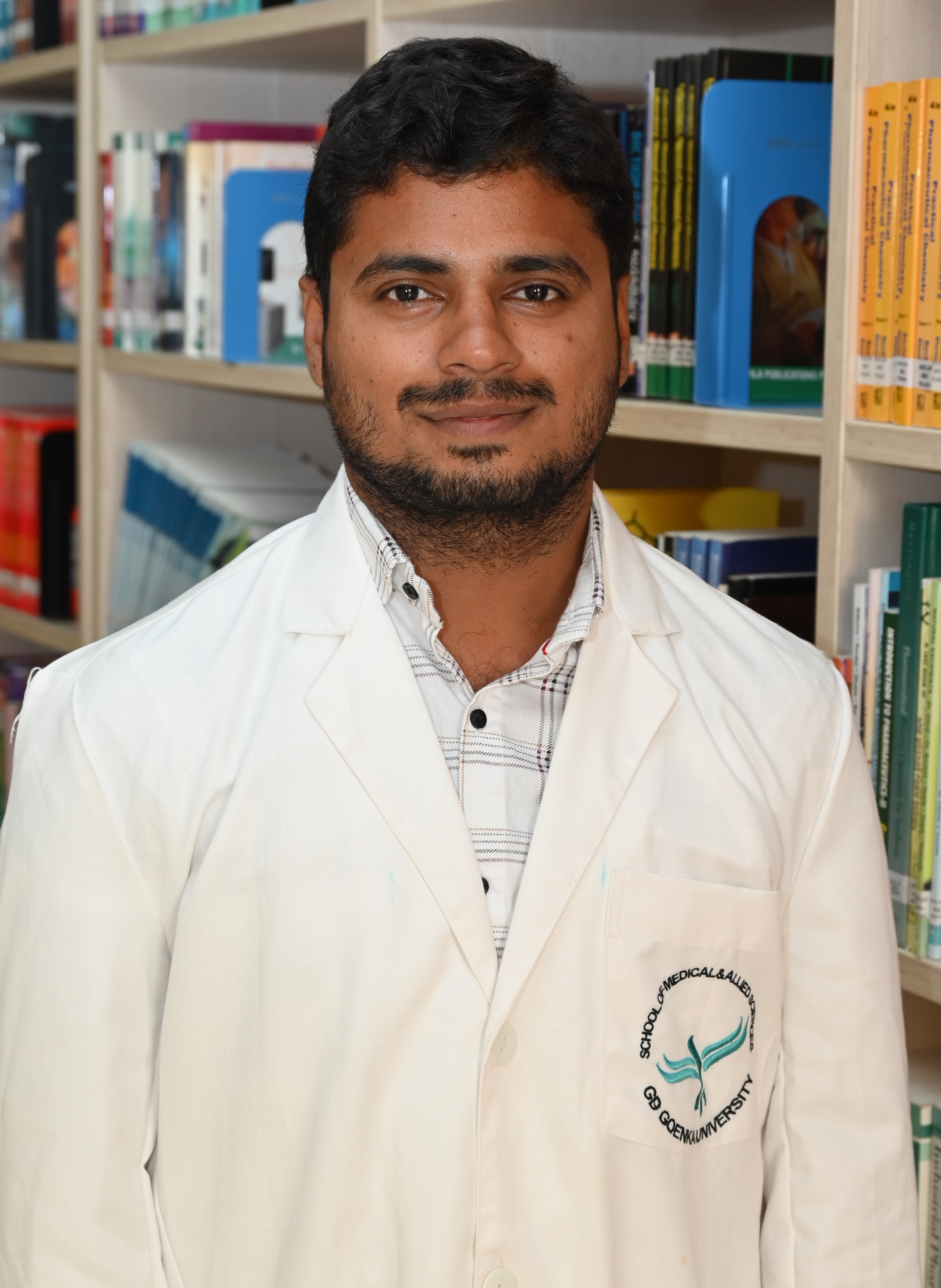 Introduction:
U Srinivas trained and completed one project in the Cytotoxicity and Genotoxicity experiments at CSIR-IITR.
Prior to taking up the current role in 2022, Srinivas worked in the Surya Global Hospitals, Kakinada (India) as a Clinical Pharmacist.
U Srinivas had completed Pharm.D in Andhra University College Of Pharmaceuitical Sciences, Visakhapatnam, (India); B. Pharmacy from the Sri Venkateswara College of Pharmacy, Srikakulam (India)
Publications.
Effectiveness of counseling in patients of breast and cervical cancer after receiving chemotherapy and radiotherapy. Published in International journal of pharmaceutics and drug analysis(IJPDA)
Research interest.
Srinivas research interests in Oncogenetics, Targeted drug delivery systems in cancer treatments, Therapeutic drug monitoring, pharmacokinetic study of drug, nanotechnology, health science/life science, and biology/cancer biology/neurobiology.
Achievements (academics)
Srinivas got 23 prizes in Oral and poster presentations as a student during the Pharm.D. participated in more than 50 National and international conferances.
National conference on "medication misadventures: pharmacist for quality in health care on 28th Jan 2020 at Siddhartha academy of general and technical education, Vijayawada 1st prize - oral
17th Indo-African conference theme: global challenges & innovations in pharmaceutical sciences on 7th Sep 2019 at Sri Vasavi institute of pharmaceutical sciences, Tadepalligudem. 1st prize - oral
1st international conference on health economics and outcome research on 26th& 27th Apr 2019 1st prize – oral
One day national conference on "new frontiers & conceptual advances in pharmaceutical sciences "on 28th Dec at Gudlavalleru. 2nd prize – poster
International seminar on "Advances in clinical pharmacy services "on 13th& 14th Dec at Shri Vishnu college of Pharmacy, Bhimavaram 2nd prize – oral
Placement Expert

Talk to Expert