Dr. Mamta Dagar (PT)
Assistant Professor- CardioPulmonary
Qualification: BPT, MPT, Post-Graduate Diploma in Yoga Therapy
College/University: Rajiv Gandhi University of Health Sciences, Bangalore, Bhartiya Vidya Bhawan, New Delhi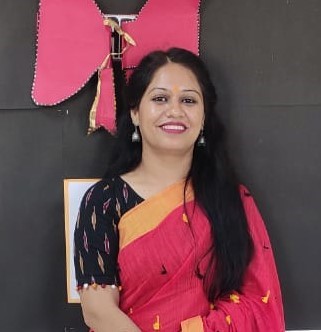 Introduction:
Professional Experience
6 years and 9 months of experience in teaching, training, and academic administration and 6 years of Industrial Experience in multispecialty hospitals.
Awards & Accolades
"Best Academician Award (SR.)" at Physio Connect 2 National Conference,2022, Faridabad, Haryana.
"Significant Contribution Award "at Academic - PHYSIO BHARAT 2022, Gurugram.
"Academic Excellence Award" on World Physiotherapy Day,2019, IAP, Gurugram, Haryana.
Excellence in the field of Physiotherapy workshop on ICU Management, by Medanta-The Medicity,2018.
"Significant Contribution Award "at 2nd National Sports Physiotherapy Conference, 2019 New Delhi.
Current Area of Research
Diabetes Management
Quality of life management.
Geriatric functional rehabilitation.
Placement Expert

Talk to Expert