Md. Imtiyaz Ansari
Assistant Professor & Head
Qualification: Bachelor of Medical Imaging Technology, MBA in Health care services
College/University: Sikkim Manipal University Gangtok, Sikkim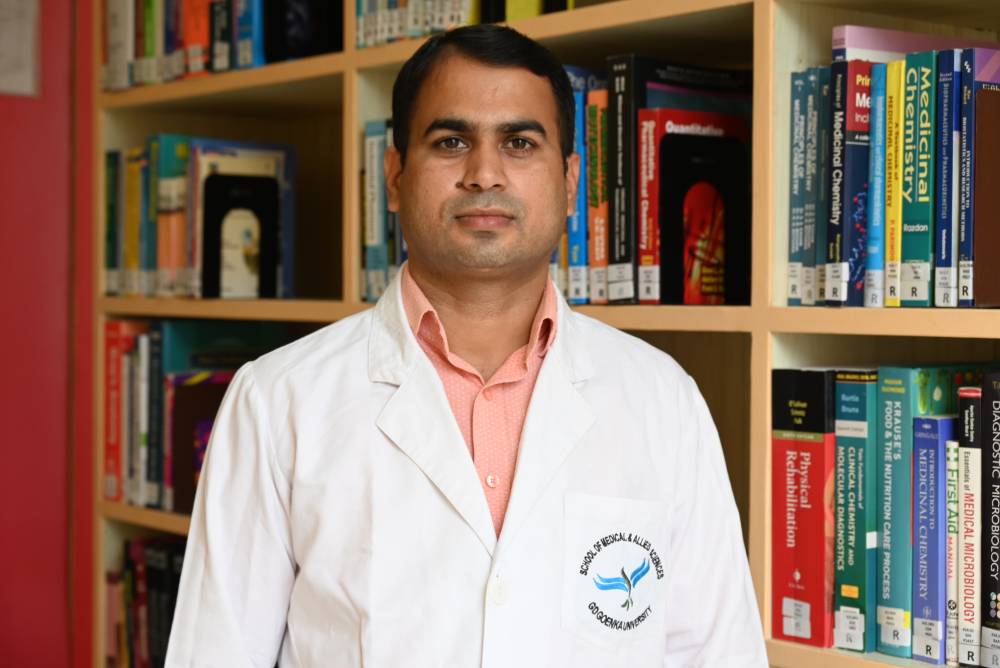 Introduction: Imtiyaz Ansari is an expert in the field of diagnostic radiology, which includes Radiography, Fluorography, Computed tomography, Magnetic resonance imaging and Ultrasonography etc. He has a rich experience of performing diagnostic radiology related techniques in assessment of various disorders at well known healthcare organizations.
Prior to taking up the current role in 2020, Imtiyaz Ansari has served in academic as well as in Clinical field for 10 years. He has worked in Medanta- The Medicity Hospital JCI & NABH Accredited (Gurugram, Haryana, India), Artemis Health Institute NABH & JCI Accredited (Gurugram, Haryana, India), Ojjus Medicare NABH Accredited (Noida, UP, India), Columbia Asia Hospital NABH Accredited (Gurugram, Haryana, India). Also he has worked as an attending faculty at Institute of Public Health & Hygiene.
Imtiyaz Ansari did his MBA in Health care services and Bachelor of Medical Imaging Technology from Sikkim Manipal University Gangtok, Sikkim, India.
Current Research
Ansari is engaged currently in developing techniques for reducing the effect of radiation to human body exposed during various testing protocols.
Placement Expert

Talk to Expert