Mr. Abhitinder Kumar
Assistant Professor
Qualification: M. Pharmacy (Pharmacology)
College/University: Khalsa College of Pharmacy, Amritsar, Punjab / I.K.G PTU Jalandhar, Punjab (India)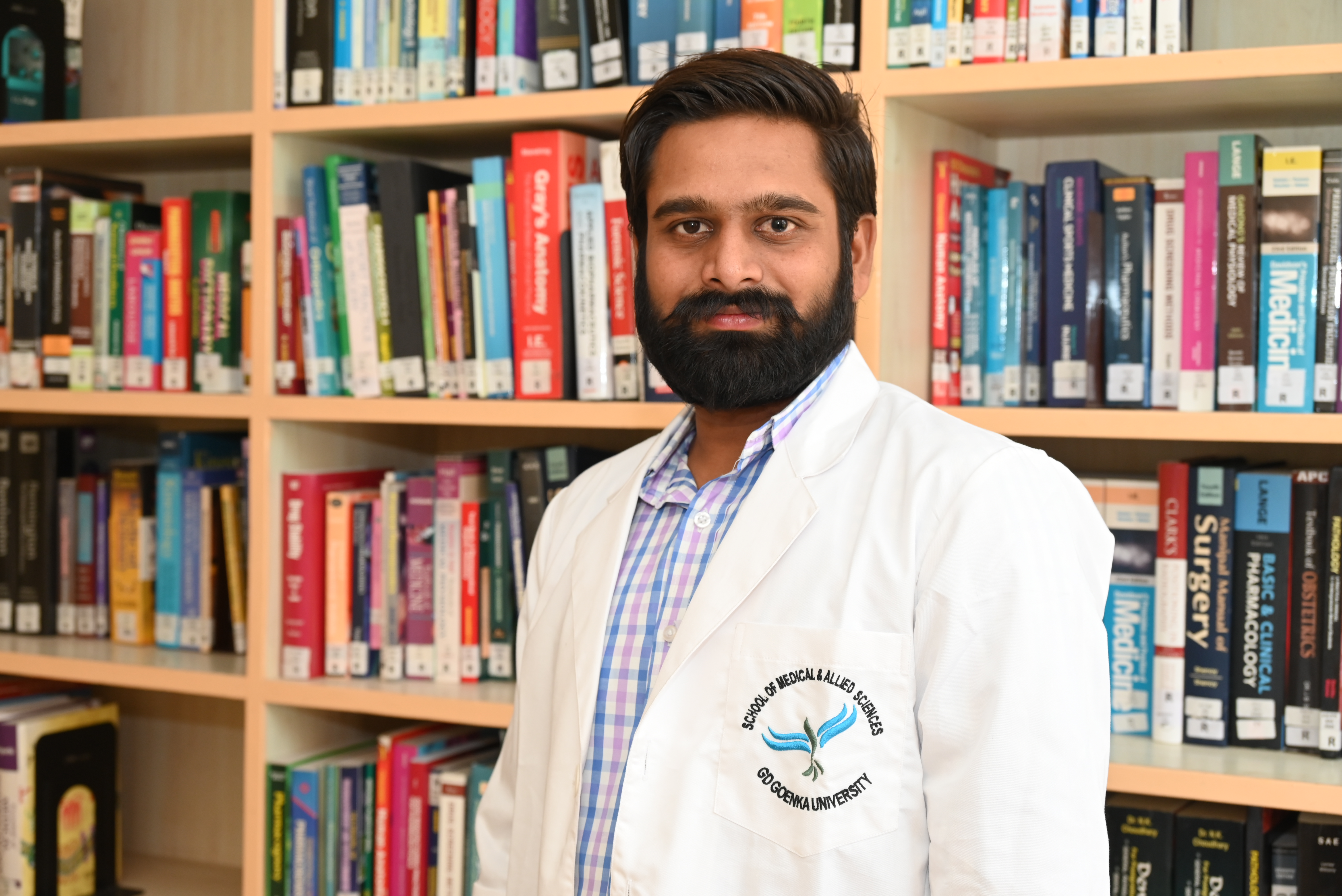 Introduction: Abhitinder Kumar is an expert in the area of Pharmacology. He has taught these subjects for nearly one year at University Institute of Pharmaceutical Sciences and Research, Baba Farid University of Health Science, Faridkot, Punjab as Guest Faculty. Abhitinder Kumar holds a M. Pharmacy (Pharmacology) from the Khalsa College of Pharmacy, Amritsar (India); and B. Pharmacy from the Baba Farid University of Health Science (India).
Publications (from 2015)
Scholarly Journals
'Protective effect of Prunus amygdalus nut extraction chronic unpredictable stress (CUS) induced memory deficits and biochemical alterations in rats s', Advances in Traditional Medicine, (Bhatia, N., Kumar, A., Kaur, P., George, B., Kaur, N., Khan, M. U. and Dhawan Ravi (2021).
'Protective Effect of Andrographolide in 3-Nitropropionic Acid Induced Huntington Disease and Associated Neurodegenerative Changes in Rats', European Journal of Medicinal Plants, 31(5), Bhatia, G., Kumar, A., Kaur, N., Khan, W. U., Khan, M. U., Dhawan, R. K. and Bhatia, N. (2020).
Research
Abhitinder's research interests encompass neuropharmacolgy, cardiovascular pharmacology, inflammation and autoimmunity.
Current Research
Abhitinder's current research interest encompasses exploration of neuroprotective potential of phytoconstituens for various C.N.S ailments invading quality of life.
Placement Expert

Talk to Expert