Mr. Saurabh Shekhar
Assistant Professor
Qualification: Master in Pharmacy (Biotechnology)
College/University: NIPER, Hajipur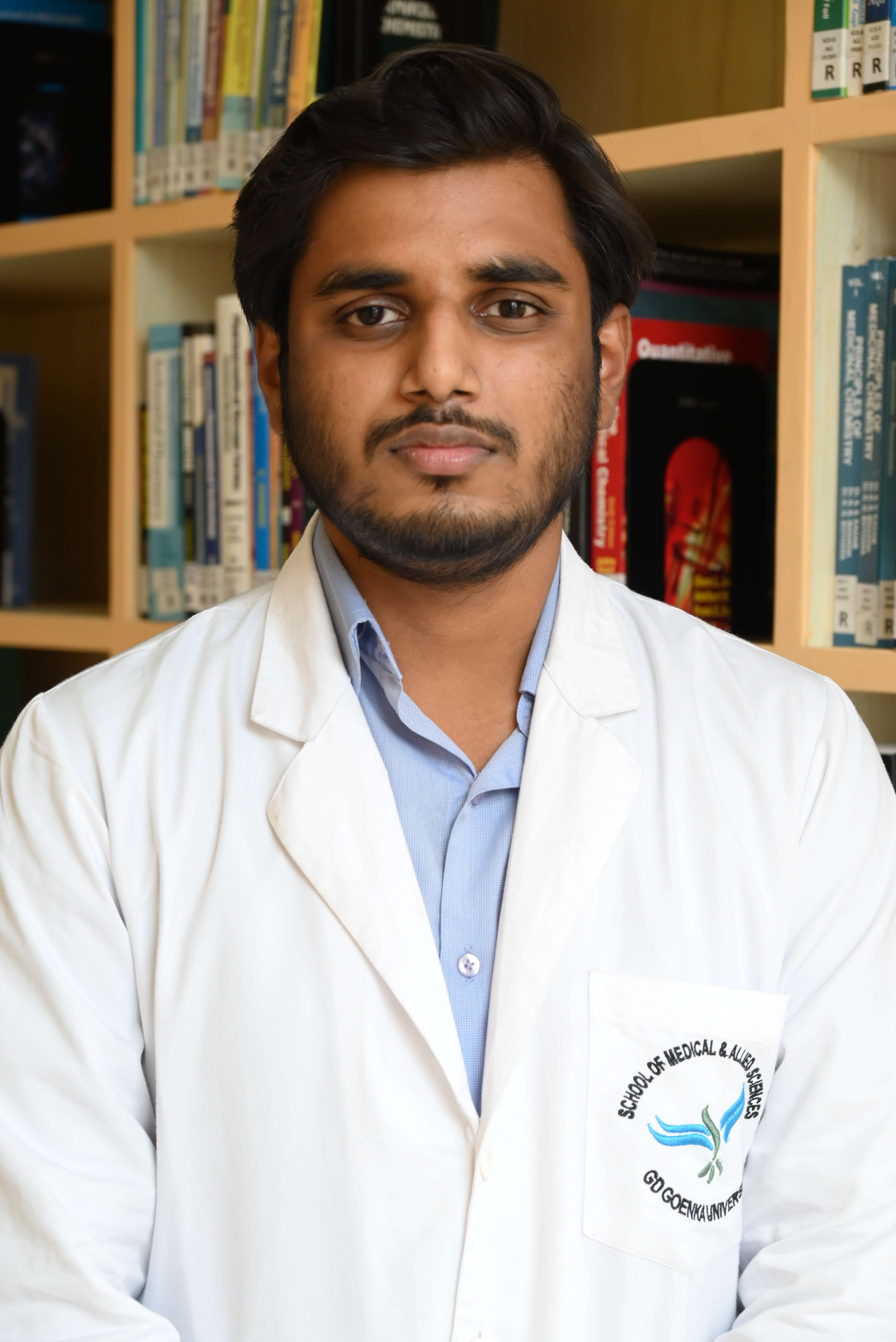 Introduction: Saurabh Shekhar is an expert in the area of cellular, molecular biology and Biotechnology with a background in pharmaceutical sciences such as Pharmaceutical biotechnology, Pharmaceutical microbiology and Pharmaceutical jurisprudence. He has taught these subjects for nearly 4 years at college B. S. Anangpuria Institute of Pharmacy, Alampur, Faridabad.
Prior to taking up the current role in 2021, Saurabh Shekhar has qualified GPAT and NIPER-JEE in 2015 and completed his M.S. Pharm from NIPER, Hajipur, Bihar in 2017.
He is pursuing his Ph.D. from G D Goenka University, Gurugram (India) in Pharmaceutical Sciences. He has done Master in Pharmacy (Biotechnology) from NIPER, Hajipur in 2017.
Publications (from 2015)
Scholarly Journals
'A review on ayurvedic approaches for the management of insomnia (Anidra)', International Journal of Botany Studies, page no. 585-588, Volume 6, Issue 2, 2021.
Research
Saurabh Shekhar has done research on 'Combined effect of amprenavir and ritonavir on visceral leishmaniasis' during his masters program.
Placement Expert

Talk to Expert