Ms. Deepika Sharma
Assistant Professor
Qualification: B. Pharmacy & M. Pharmacy (Pharmaceutical Chemistry)
College/University: Maharishi Dayanand University & Punjab technical university, Punjab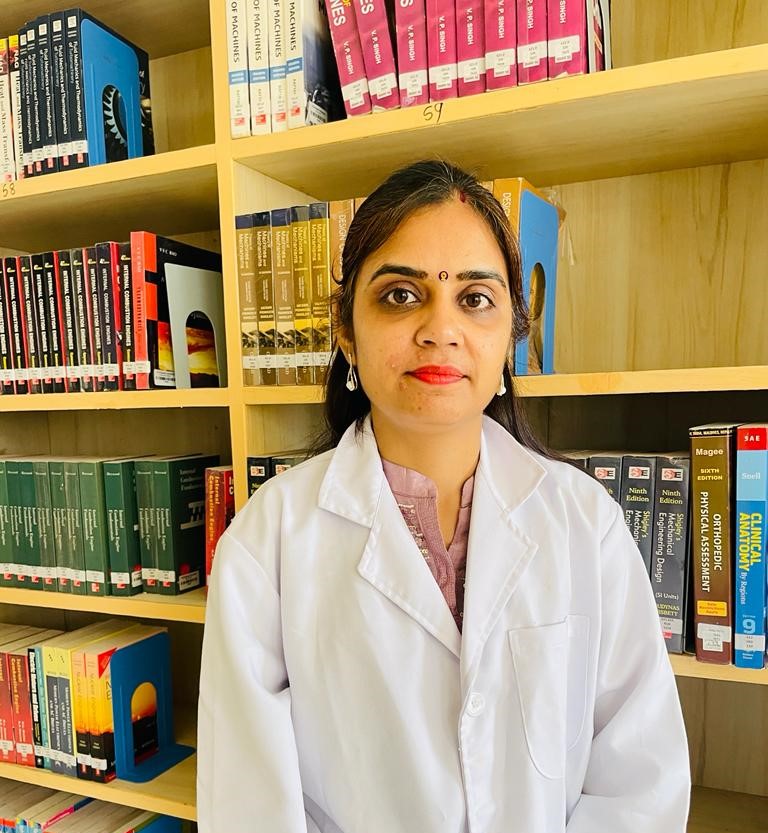 Introduction: Deepika Sharma is an expert in the area of pharmaceutical chemistry with a background in medicinal chemistry. She has taught medicinal chemistry, organic chemistry, inorganic chemistry, analytical chemistry for nearly 9 years in B.S Anangpuria Institute of Pharmacy, Faridabad and now in School of Medical and Allied Sciences, GD Goenka University (India).
Prior to taking up the current role in 2022, Deepika Sharma has served in academic position such as Assistant Professor (Pharmaceutical Chemistry), B.S Anangpuria Institute of Pharmacy , Faridabad, Haryana.
Deepika Sharma holds M. Pharmacy (Pharmaceutical Chemistry) from Punjab technical university, Punjab; and B. Pharmacy from Maharishi Dayanand University, Haryana and pursuing PhD at GD Goenka Univesity,Gurugram, Haryana.
A university ranker at Master's level, she has qualified the national level Graduate Pharmacy Aptitude test (GPAT) in the year 2010 and 2011 as well.
Research
Deepika's research interests encompass benzothiazole derivatives including amino-methoxy benzothiazoles, synthesis, spectral studies and activity.
Placement Expert

Talk to Expert